Lessons learned from bikepacking Patagonia as a family of four
Is it crazy to take two toddlers bikepacking along Patagonia's most famous route? Probably, but I'd do it again in a heartbeat.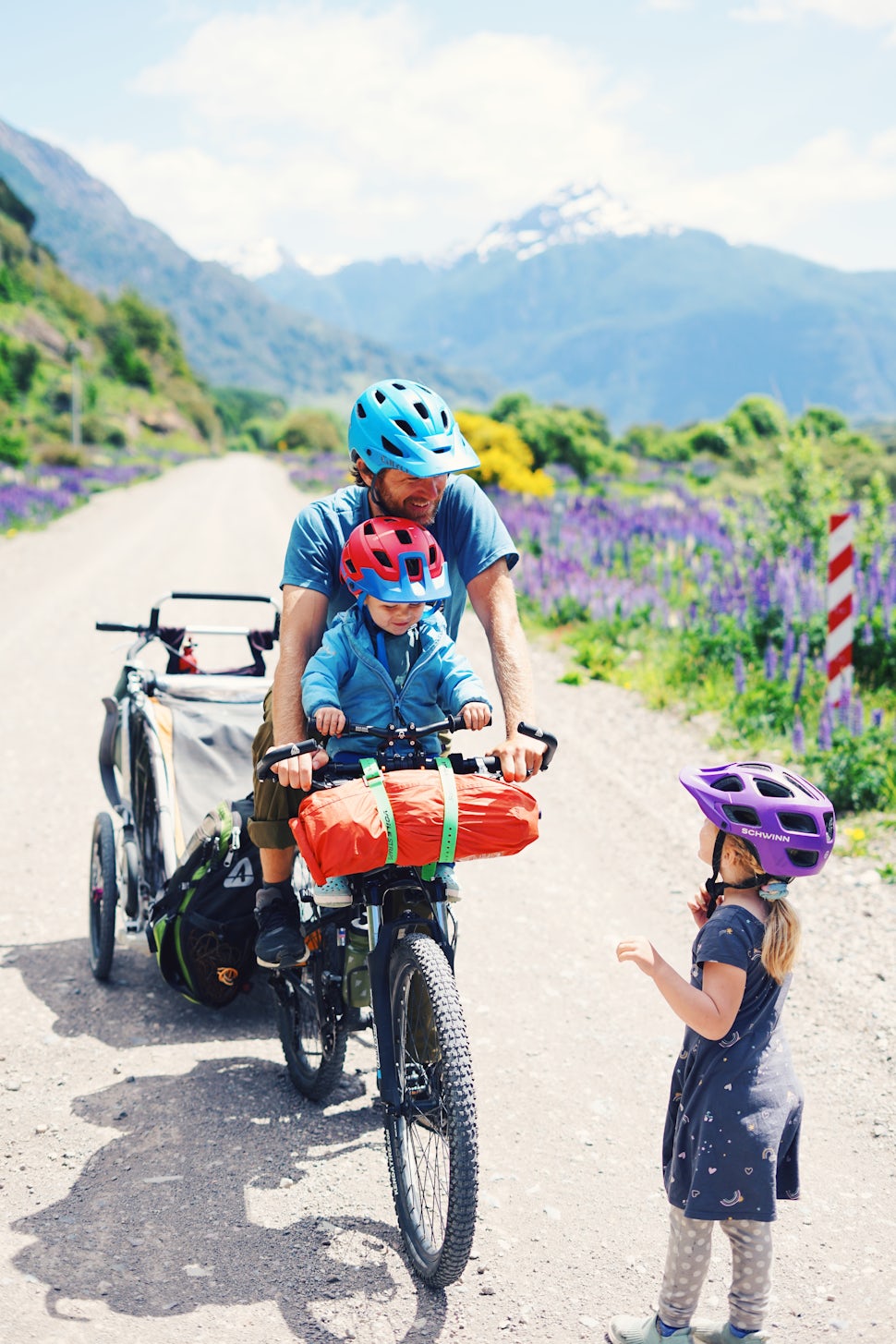 If you google family cycling destinations, I highly doubt Patagonia will show up. For good reason. Although Ruta 7 known as the Carretera Austral, a road traversing 17 national parks that contain 28 million acres of pristine landscapes is beautiful, it is anything but easy.

Not many families are keen to cycle along a highway with zero shoulder, a highway that's half gravel and terrible gravel at that. Some of the ruts and potholes are unavoidable, the washboard sections that shook our entire body felt endless at times. But traffic was low and the scenery kept us easily distracted.
Things we couldn't ignore were the winds in Patagonia. Strong enough to blow cyclists over and constant enough that trees grow sideways.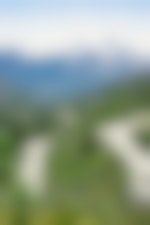 The weather was also a constant source of worry. Even in late spring and early summer, one has to expect and prepare for torrential rain on a daily basis and extreme temperatures that can be near freezing levels at night but blazingly hot by noon.
But what you trade off in conditions ripe for type two fun, you are rewarded with a landscape and adventure that is truly rare.
The Carretera Austral is a 1260km / 750 mile ribbon of road that cuts through the heart of Chilean Patagonia. Nicknamed the Route of Parks, the highway passes some of the most diverse and spectacular scenery one will ever encounter. Each twist and turn takes travellers from one river valley into the next. Crystal clear streams and countless waterfalls peak through the thickly forested mountains that stretch out in every direction. In the span of a few days one could be in coastal fjords complete with accessible glaciers before heading inland past topaz blue lakes and eventually into dry pampas with guanaco and puma dining amongst the tall grasses with towering mountains for backdrops.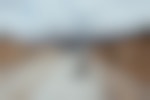 A photographer's dream, an adventurer's dream, the Carretera Austral has no parts worth skipping. Another rarity for long distance cycle touring.
It turns out, it is also the location on what has been my favourite family cycle tour so far.
We took our two kids, aged 1 and 4, from Puerto Montt to Punta Arenas on an adventure we hope left an impression on them to cherish our wild spaces.
Our life was strapped to those two bikes and our days were spent admiring what lay just beyond the asphalt or gravel while our nights were spent wild camping in some of the most scenic campsites we have ever been.
Our routines were simple, our journey grand, and like anything in life, the trip taught us a few lessons.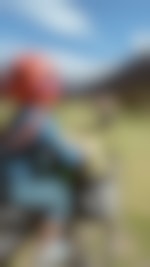 1. Go slow
It's been said that in Chile, only those who hurry waste time. Luckily for us, when cycle touring with kids there is no way to hurry.
Loaded up, our bikes weighed in at 100kg/220lbs and 60kg/130lbs with kids on them. Tackling over 13,000m/43,000ft of elevation gain with nearly half of that being on gravel roads meant that even if we wanted to ride fast, we couldn't.
With long summer days and sunsets not until after 9pm, we kept our days as leisurely as we could for the kids. Only peddled for two hours at a time, and always took at least one rest day in each town or village we passed (which appeared every 50-100km). Our longest day was just under 80km and our average just over 30km. The population was sparse and some towns felt more like a ghost town than others, but generally each town had a playground and a candy store to bribe our weary travellers into continuing on the journey.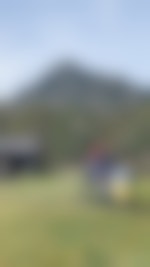 2. There is no perfect bike set up
After scouring the web to figure out the best set up for a family bike packing trip, we tested out our gear pre trip with a quick and easy 200km cycle tour in Canada that followed a disused rail line. that quick trial trip have us confidence that we were prepared. By the time we completed our first hundred kilometers in Patagonia, there were dozens of things we wanted to swap out as the road was unlike anything we had cycled previously.
What we loved were the front mounted bike seats with kid sized handlebars. Our one year old son spent most of his time up there, occasionally napping on the dry bag filled with down jackets I strapped to his Kids Ride Shotgun handlebars.
We brought foldable mountain bikes with us in case things went pear shaped, thinking folding bikes would be able to get into cars passing by or into bus luggage holds if we decided to bail. In the end, most vehicles were trucks and hitching with a non-folding bike would have been just as easy. But our folding bikes didn't require any maintenance and held up strong, which was most important in these remote areas.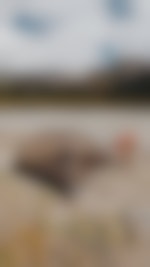 If riding as a family remember that your gear is twice as heavy as any other rider out there. The smallest family friendly tent we could find that'll kept us sane weighed nearly 6 lbs itself. Carbon fibre bikes or anything meant for speed likely will not handle the heavy load and any pounds saved with ultralight gear will be cancelled out with the extra rocks or sticks your little one decides to pack along for the ride.
The verdict is out on what's a better pannier set up. Bike packing bags are finicky, and with toddlers or young kids, you want something you can throw everything into and find specific items quickly. We strapped what we could to the front of our handlebars, the tent and sleeping pads, but everything else we had behind us. Our traditional panier set up with most the weight kept in extra large paniers mounted on a rear rack I thought wasn't ideal, but it was easy and effortless to pack and unpack. As we stayed in over 50 locations, the ability to pack and unpack with minimal effort outweighs being streamlined and sleek looking.
We nearly left the Chariot bike trailer at home, but without it, the trip would have been a nightmare. Rain and wind are an uncomfortable reality of the route, with the combination of both feeling like bullets on more than one occasion. Having somewhere sheltered from the elements kept the kids safe and not hypothermic which would have been a genuine concern on some of the days of riding.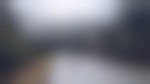 3. Your muscles will figure it out.
I wasn't in shape before we started this trek. My legs ached and my chest throbbed at every incline those first few days.
But in my lowest granny gear or by pushing my bike up hills only a few steps at a time, we made it.
______
Follow our adventures in real time by following our Instagram @meandertheworld.
We want to acknowledge and thank the past, present, and future generations of all Native Nations and Indigenous Peoples whose ancestral lands we travel, explore, and play on. Always practice Leave No Trace ethics on your adventures and follow local regulations. Please explore responsibly!
Do you love the outdoors?
Yep, us too. That's why we send you the best local adventures, stories, and expert advice, right to your inbox.