The National Parks Are Open, But Please Take Your Adventure Elsewhere
Some national parks are open during the government shutdown, but as visitor abuses pile up, the best thing you can do to help is adventure elsewhere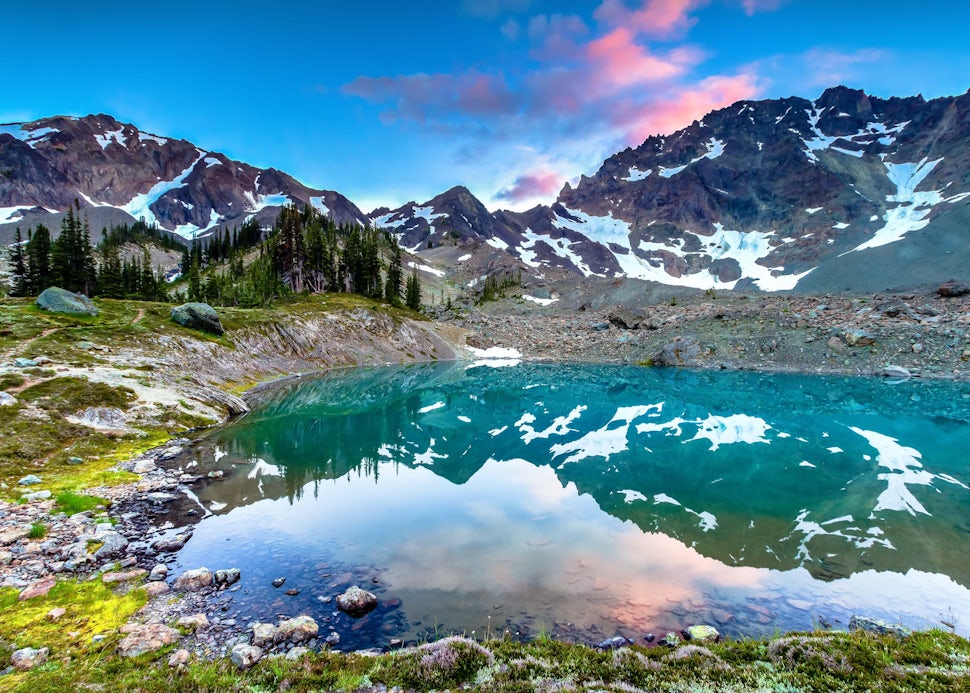 The federal government may be closed (indefinitely, it seems), but many national parks are still open for business. Most national parks are severely understaffed in the meantime, bringing their infrastructure to the breaking point as visitors continue to flock to popular wintertime destinations.

How can you help the national parks? Start by planning your adventures elsewhere for the time being.
What's Going On?
Before we dive into why you should stay out of the national parks for the next few weeks, let's talk about the shutdown.
The federal government is currently in a shutdown, waiting on Congress and President Trump to authorize a budget for the fiscal year – and the National Park Service is caught in the middle. The Park Service is currently not authorized to pay its rangers, staff, and contractors, sending the vast majority of them home without pay until the government reaches a budget agreement.
That's not the first time this has happened, but federal government shutdowns under the Trump Administration have been different as far as the national park system is concerned. Under Obama and previous presidents, when the government shutdown, rangers readied park infrastructure for a few weeks of hibernation and then locked the front gates and declared the national park system closed. During this and the previous shutdown under Trump, the rangers have made the same preparations – but then left the national parks open to visitors at their own risk.
That may be a cause for celebration among people who planned their holiday and winter vacations months in advance, but this policy has also left the national parks open to severe abuse.
Vandalism has run rampant in popular parks like Joshua Tree, where the namesake trees have been cut down by visitors to make way for illegal dirt roads. In Yosemite, a man who ignored the prohibition on having dogs on the trail lost his life after chasing his dog into Nevada Falls (thanks to the lack of staffing, the death went unreported for over a week).
Even well-meaning park visitors have had a significant impact. Trash and sewage collection came to a halt with the shutdown, but visitors have not ceased throwing out their trash in overflowing garbage bins and using overflowing pit toilets around campgrounds and trails. In addition, without open visitor centers and rangers on trails, there are no active efforts to educate visitors about how to leave no trace as they travel throughout the parks.
Plan Your Adventure Elsewhere
Just knowing that pit toilets are overflowing in most popular national parks right now should be incentive enough to take your adventure plans elsewhere – especially if you have the flexibility to change your plans to travel outside the parks. But in case the thought of walking into a trailside latrine only to be knocked over by the stench can't keep you away from the country's landmark outdoor destinations, here are three other reasons you should head anywhere else for as long as the shutdown lasts.
Pack in, Pack Out
In all seriousness, the buildup of trash and sewage in popular national parks is at crisis levels – there are even concerns about human waste contaminating creeks and drinking water sources. Until sewage collection resumes, every visitor who needs to use the bathroom in a popular zone of a national park is simply making the problem worse.
This isn't something that can be solved by digging a cathole and burying your waste, either – while this is viable in the backcountry where the number of humans is typically low, popular trails simply see too many visitors for burying waste to be an effective solution. That means that if you want to visit the national parks and not make the sewage problem even more dire, you either need to plan according to your digestive system or pack out your waste.
You're on Your Own
Three people have died in the national parks since the beginning of the shutdown. While it's hard to directly link those deaths to the lack of staffing (and the national park system sees an average of six deaths per week in normal conditions), anyone associated with the National Park Service will tell you that the risk factors are higher and emergency responses slower during the shutdown.
For example, take the case of the man who died in Yosemite after chasing after his dog – when fully staffed, rangers frequently patrol the popular trail he was hiking and enforce the prohibition against having dogs on trail. Mounting any emergency response within the parks also takes longer than normal since there are so few rangers to coordinate a rescue and the nearest patrolling ranger is likely much further from the site of the incident. In addition, there are no rangers currently issuing permits for backcountry travel, which is one of the main opportunities that park staff have to ensure visitors are prepared for their intended route and to issue warnings about potentially dangerous conditions.
You should be fully self-sufficient for any outdoor adventure, including those in the national parks. But during the shutdown, there is no one to provide a reality check on your preparedness and the safety net if an emergency arises is much thinner than usual.
Visiting is Making the Problem Worse
Even if you do everything right, simply visiting the national parks is contributing to the very problem of them remaining open during the government shutdown. Parks that had attempted to close fully, such as Sequoia and Kings Canyon, are being mandated by the Department of the Interior to reopen because of their high volume of visitors – and other popular parks that were considering closures are similarly being forced to remain open.
The reasoning behind this is partially political – the Trump administration wants to keep the parks open since closing them could cause a backlash by Americans who had planned family vacations months in advance. But the mandate is ultimately driven by the fact that people have continued to visit the parks in droves during the shutdown.
This is important not only because it means the parks are subject to continued abuse, but also because of where the money to keep them open is coming from. Rather than use government-allocated funds, the parks are digging into their cash reserves collected from entrance, campground, and parking fees prior to the shutdown to re-open campgrounds and re-initiate some trash and sewage collection.
That's a big deal because this is the pot of money that parks ordinarily use to fund essential maintenance and new infrastructure – which is already years behind schedule thanks to the National Park Service's budget deficit and public backlash against raising fees. This means that not only do parks have an added burden of maintenance thanks to the damage inflicted during the shutdown, but that they'll have little or no money after the shutdown ends to deal with those damages or the projects that were underway when the shutdown began.
How Can You Help the National Parks?
The single best way you can help the National Park Service during the shutdown is to simply stay out of the national parks. That doesn't mean you have to give up on adventuring during the shutdown – just plan your trip to travel through public lands outside of the national parks. In many cases, the national parks are surrounded by national forest lands that share many of the same terrain features and have plenty of trails to explore. You may even find a new favorite backcountry spot in the process.
Just as important, you can be a steward for the national parks. Encourage others to adjust their travel plans and teach your friends and family about leaving no trace if they have unchangeable plans to visit a national park in the next few weeks.
If you live near a national park or are locked into your plans to visit, take the opportunity to help leave the parks better than you found them while minimizing your own impact. Bring a garbage bag on your hike so that you can pick up and pack out trash – and of course be sure to pack out your own trash and waste. In addition, you can gently remind irresponsible visitors of park rules when you see them being violated – keep in mind that most people don't visit the parks intending to break the rules.
We want to acknowledge and thank the past, present, and future generations of all Native Nations and Indigenous Peoples whose ancestral lands we travel, explore, and play on. Always practice Leave No Trace ethics on your adventures and follow local regulations. Please explore responsibly!
Do you love the outdoors?
Yep, us too. That's why we send you the best local adventures, stories, and expert advice, right to your inbox.