The outdoor areas that lie just outside the glow of the Las Vegas Strip's neon lights.
In the middle of the desert lies a city that never sleeps. A city that draws million of people each year who seek to win it big at the casinos, party all night to the beats being dropped in the clubs, or experience "Sin City" sipping on a strong cocktail. While the Las Vegas Strip is known the world over, just outside the neon glow of the casinos and the bustle of slot machines are attractions of a different kind.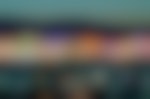 Found just a few miles outside Las Vegas are areas belonging to Mother Nature. These outdoors areas attract tourist of a much different kind. Not the gambler, the partier or the drinker, but the adventurer, explorer and outdoorsman. Las Vegas is surrounded by wilderness and outdoors areas that attract tourists all their own to experience the awe, beauty and uniqueness of such an arid landscape. Here are 4 outdoors attractions that can be found just outside The Strip's neon glow:
About an hour northeast of Las Vegas lies Valley of Fire State Park. World-renowned for its 40,000 acres of bright red Aztec sandstone outcrops nestled in gray and tan limestone, Valley of Fire State Park contains ancient, petrified trees and petroglyphs dating back more than 2,000 years. Its visitor center provides exhibits on the geology, ecology, prehistory and history of the park and nearby region. Open year round, the park has numerous campsites equipped with shaded tables, grills and water, as well as many intriguing trails to tempt hikers.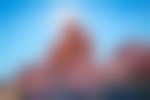 To The Strip's southeast is the Lake Mead National Recreation Area. This recreation area is home to Lake Mead, Lake Mohave, Hoover Dam, and nine wilderness areas. Here, a myriad of outdoors adventures can be had including: boating, hiking, cycling, camping and fishing. The Lake Mead National Recreation Area is America's most diverse national recreation area with its striking landscapes and brilliant blue waters. After all, this year-round playground spreads across 1.5 million acres of mountains, canyons, valleys and vast lakes.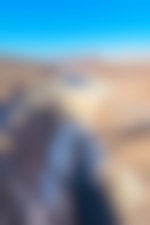 The Spring Mountains National Recreation Area is part of the Humboldt-Toiyabe National Forest. Better known to locals as Mount Charleston, it is located just 45 minutes from downtown Las Vegas and encompasses more than 316,000 acres of remarkable beauty and surprising diversity. Enjoy snow-capped mountain peaks that are surrounded by desert and host over 50 sensitive plants and animals, some of which are found only in this special area and nowhere else in the world.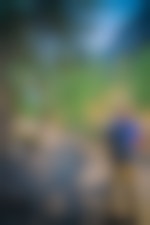 Located just 15 miles west of the Las Vegas Valley, and easily seen from The Strip, is the Red Rock Canyon National Conservation Area. The conservation area showcases a large set of red rock formations, a set of sandstone peaks and walls called the Keystone Thrust. The sandstone walls here reach up to 3,000ft high, making them a popular destination for hiking and rock climbing. Just to the south of Red Rock Canyon can also be found Spring Mountain Range State Park.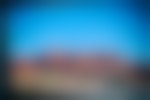 While most people come to Las Vegas to let loose, have fun and party - after all "What happens in Vegas, stays in Vegas," others come for unique outdoor experiences in places like these that can be found in few other regions. While a barren desert may surround The Strip, there is still plenty of beauty all around. So next time you are visiting "Sin City" or planning a trip, consider stopping at one of these nature areas and experience the outdoor side of Las Vegas. The casinos, clubs, and cocktails can wait till the sun goes down, but during the day opt outside and have some fun with Mother Nature and all she has to offer.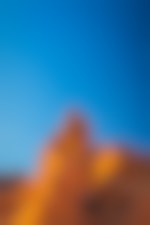 Valley of Fire State Park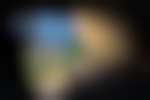 Mt. Charleston - Spring Mountain National Recreation Area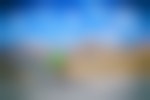 Red Rock Canyon National Conservation Area
Published: July 8, 2017

Storyteller
Mayson AlgeyerStoryteller
I am an avid outdoorsman and photographer with an enormous passion for the outdoors and sharing moments worth capturing from my adventures. These are the stories behind my adventures to share with you.
Follow
Please respect the places you find on The Outbound.
Always practice Leave No Trace ethics on your adventures. Be aware of local regulations and don't damage these amazing places for the sake of a photograph.

Climbing in 18-Degree Weather to Shoot the Sunrise
Vantage, Washington
One of the things that I love about photography is how the quality of light can make or break a photo. When shooting outdoors it is those early hours in the morning that I love the most.
Our Hike to Angels Landing: Dangerous? Maybe. Amazing? Definitely.
Angels Landing, Utah
Three weeks before my sister turned 24 she texted me to ask if I wanted to go on a trip for her birthday. She wasn't sure where she wanted to go but she knew she wanted to be outdoors.