Regarding COVID-19: Please recreate responsibly and practice social distancing. Closures and travel restrictions are changing rapidly, always check and respect local regulations.
Getting the Shot: Sunset on The Watchman in Zion NP
Today we are constantly bombarded with pictures, especially of places outdoors, but we rarely find out the story behind the photograph. This is the story behind my picture of sunset on The Watchman in Zion National Park.
Whether it is a brilliant sunset on a distant horizon exploding in colors or a vibrant forest filled with trees and foliage in shades we never could have imagined, we see these stunning pictures every day and tap twice click like. But we rarely hear the story behind these images, the process it took to get that shot or how the person found themselves there. 
I recently had the opportunity to visit one of my favorite places on the planet, Zion National Park, and after going to this outdoor mecca for years and years, I captured an image of sunset on The Watchman like so many have before me.
I was two days into my three-day adventure and it was a cooler December afternoon in Zion. Earlier in the day I found myself stunned as I took in the beauty of Observation Point and its spectacular view of Zion Canyon and the surrounding plateaus along the East Rim to Observation Point and Hidden Canyon trails. Having completed these gorgeous hikes, I found myself looking to the sky and the few clouds that dotted it, ready to enjoy what looked like would become a stunning sunset to finish a day of awesome adventures. 
It was about 4:30 in the afternoon when I parked my car off the road about 100 yards from the Canyon Junction Bridge near the Zion Canyon/Mt. Carmel Highway turnoff. This bridge is a popular gathering spot for photographers, especially at this time of day, because the bridge provides a near perfect view down Zion Canyon following the Virgin River and leading out to a sandstone formation at the canyon's mouth known as The Watchman. At sunset, the sandstone cliffs on the canyon's edge glow in a brilliant display of orange, yellow, and red hues as the sky explodes in warm colors, providing a superb and commonly captured photograph that is an icon of the park and much of the parks system at large.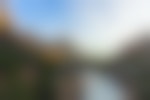 After reaching the bridge, I carefully positioned my tripod about midway along its span with the Virgin River largely centered within my camera's viewfinder. My aperture, shutter speed, ISO, and other camera settings were carefully set and ready to be changed as the conditions of the developing sunset shifted to capture a slightly underexposed image so I would not lose any detail in the highlights of the image.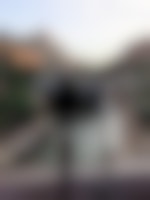 To my left and right were maybe half a dozen other men and women also keenly awaiting the sun to set around the corner of the canyon's mouth. While we waited for the sun to begin to set, several of us began to chat with one another. We talked about where we were from, our other exploits from the day, and geeked out over camera equipment of course. By the time the sky began to explode, as if ablaze, the bridge was lined with onlookers more or less should-to-shoulder. Some, like me, had DSLR cameras and tripods, while others simply used their phones and a few selfie sticks. Camera shutters could be heard clicking almost constantly as we all captured picture after picture, adjusted settings, tweaked our framing, and periodically paused to examine the fruits of our efforts. Off and on a few people could be heard murmuring under their breadth, clearly irritated at a handful of people near the river below that must have crossed into their shot. Most of us were simply engulfed in the view and the silence.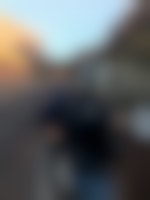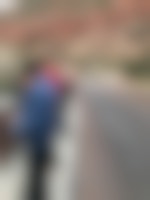 For many of us, including myself, this fleeting display of awestruck wonder symbolized a sort of finality to the day. The sunset was like a spectacular final overture to a symphony of adventure sponsored by Mother Nature. Looking onward and clicking the shutter of my camera again and again, the natural splendor laid out before me continuously evolved. The golden hour passed away, the sky began to darken, and the temperature dropped rapidly. The light became softer and softer as the sun kissed the horizon and seemingly evaporated. The flaming glow of The Watchman and the sandstone walls of the canyon beyond my camera's lens seemingly wasted away as if swallowed whole by the darkness overcoming it. While camera shutters could still be heard clicking wildly from those of use who wanted to soak up every last moment, others began to gather their things and return to their cars. Eventually the darkness fully settled in, I put my headlamp on after retrieving it from my pocket, and retired from the cold darkness to my car. From their, I departed in search of dinner and a beer in nearby Springdale having captured this spectacular display with more than just my camera to be treasured for years to come. 

We want to acknowledge and thank the past, present, and future generations of all Native Nations and Indigenous Peoples whose ancestral lands we travel, explore, and play on. Always practice Leave No Trace ethics on your adventures and follow local regulations. Please explore responsibly!
Do you love the outdoors?
Yep, us too. That's why we send you the best local adventures, stories, and expert advice, right to your inbox.