Dispatches from the Field: Knowing Your Limits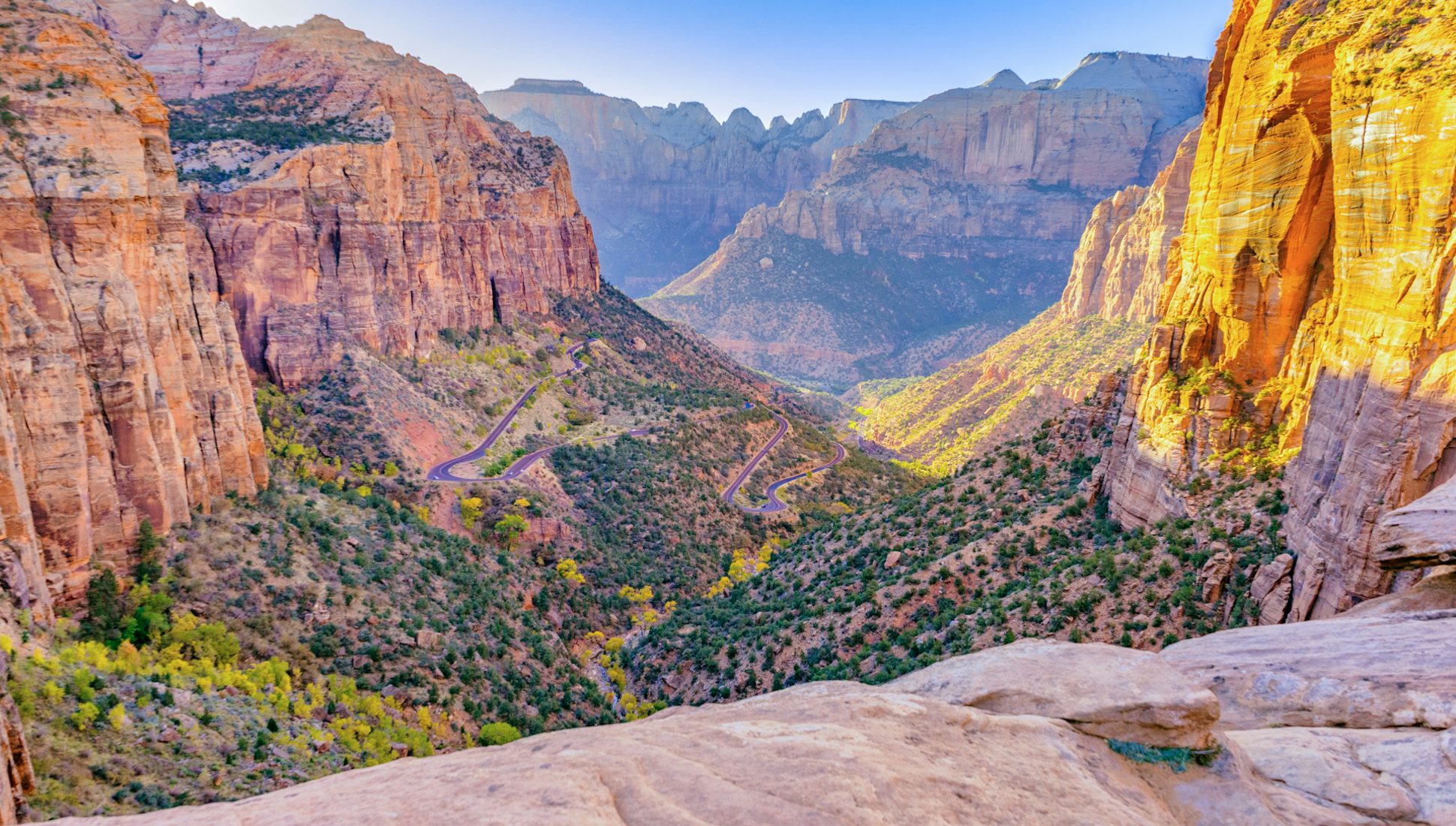 An essential part of adventuring outdoors is knowing your limits and how far you can safely go before things go bad.
Dispatches from the Field: Knowing Your Limits
Recently I had the opportunity to hike Angel's Landing in Zion National Park for the first time. While an absolutely gorgeous and iconic hike that is a pillar of Zion Canyon and the American Southwest, it is also one not to be taken lightly. And that got me thinking...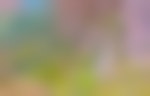 Angel's Landing Trail - Zion NP, UT
But before we get to that, here's some background for those not familiar with this trail. After hiking 2.1 miles from the trailhead, and gaining about a thousand feet of elevation, you arrive at Scout's Lookout. Scout's Lookout is a scenic plateau that overlooks much of the Zion Canyon. From here, the last half mile or so of the trail leads along a sandstone spine to Angel's Landing. This portion of the trail is bookend on both sides by 1,400 ft. drop offs to the canyon floor and is equipped with limited chains for safety in some sections. Since 2004 more than seven people have died along this portion of the trail and numerous others have had to be rescued after close calls on these sandstone cliffs. Just recently, a thirteen year old girl fell and was killed in a tragic accident in February of this year (2018)- mere weeks ago. Furthermore this portion of the trail is made more dangerous during high winds, snow or rain that can leave this exposed area even more perilous.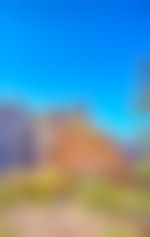 Angel's Landing Trail from Scout's Lookout - Zion NP, UT
As I found myself taking in the view from Scout's lookout, prior to heading out onto the precarious spine that leads to the landing itself, I began to listen to my fellow hikers all around the plateau. About half of these adventurers were certain they would not attempt to cross the sandstone spine to the landing itself. The other half were certain they had to for the most part, because they had come this far already. However the thing I found most interesting as people talked, asking each other if they were going all the way, was the degree of certainty they each had in their decision. 
Many of those who elected to stay at Scout's lookout and not risk venturing further were fairly certain it was not for them. They knew they would likely not be able to handle the trek for fear of heights, too many people on the thin spine, lack of reassurance by the limited chains provided to help guide you and other reasons because of which they elected to play it safe. On the other hand, those who were set on conquering this exposed section of trial were certain they were capable of completing it and that it was within their mental and physical ability. 
The thing is, there was a small handful of people who were on the fence. They did not know for sure if they could handle it or not. Those were the people I found most intriguing. These were the people who, as they stood at Scout's lookout, debated back and forth whether they could handle this last half mile or so of trail.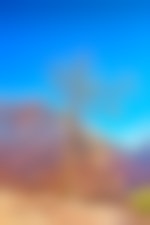 A Lone Tree On the Edge of Scout's Lookout - Zion NP, UT
This served as an important reminder that it is important when you are out on an adventure to know your limits. Knowing just what you can mentally and/or physically handle can be critical in the outcome of your escapades. Going too far or doing something that your not physically or psychologically prepared for can spell disaster if things go too far. In this instance, those who find themselves uncertain on if they could handle the terrain including: its heights, drop offs on both sides of the spine and thin foot path, could find themselves paralyzed by fear unable to move. This could be a dangerous situation to find themselves in that could be hard to overcome or get out of depending on the person. Moreover, this type of reaction could affect more than just the person experiencing this fear, putting other hikers passing by or hiking partners at further risk depending on one's reaction and what must be done to assist or rescue them.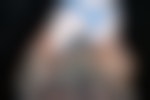 Sandstone Cliffs Rising Above The Narrows - Zion NP, UT
Similarly if one were to find themselves backpacking on a trail they are ill prepared for, or that is too strenuous for their ability based on the terrain, they could quickly find themselves in a dangerous situation they may be unable to get themselves out of. Of course the possible scenarios are endless and just conjecture, but these types of things do happen. And they occur more often than we realize or see on the news.
Now don't misunderstand me. I believe that we all are capable of pushing our limits and doing things that we thought we could never do, or would not be able to do at the time. That is after all how we grow, but in order to break past our limits it is important to first know where those limits are. That is the most important part of this discussion. Knowing your limits is half the battle to overcoming them. From their, we can safely devise plans to push our boundaries and surpass them. After all, I would argue one of the most critical aspects of any outdoor activity is doing it in a safe way that limits the potential risks and dangers involved. Without this mindset, things can quickly and unpredictably turn on any one of us in the blink of an eye.
What are your personal limits both from a physical and mental perspective. What can you reasonably handle? And from there, how can you safely push those limits to go further or do more things than you though possible? These are good questions we should all ask ourselves as we plan our adventures.
Grab your gear, it's adventure time!
We want to acknowledge and thank the past, present, and future generations of all Native Nations and Indigenous Peoples whose ancestral lands we travel, explore, and play on. Always practice Leave No Trace ethics on your adventures and follow local regulations. Please explore responsibly!
Do you love the outdoors?
Yep, us too. That's why we send you the best local adventures, stories, and expert advice, right to your inbox.