The Ultimate Rocky Mountain National Park Adventure Guide
Everything you need to know about the national park in a comprehensive, in-depth adventure guide.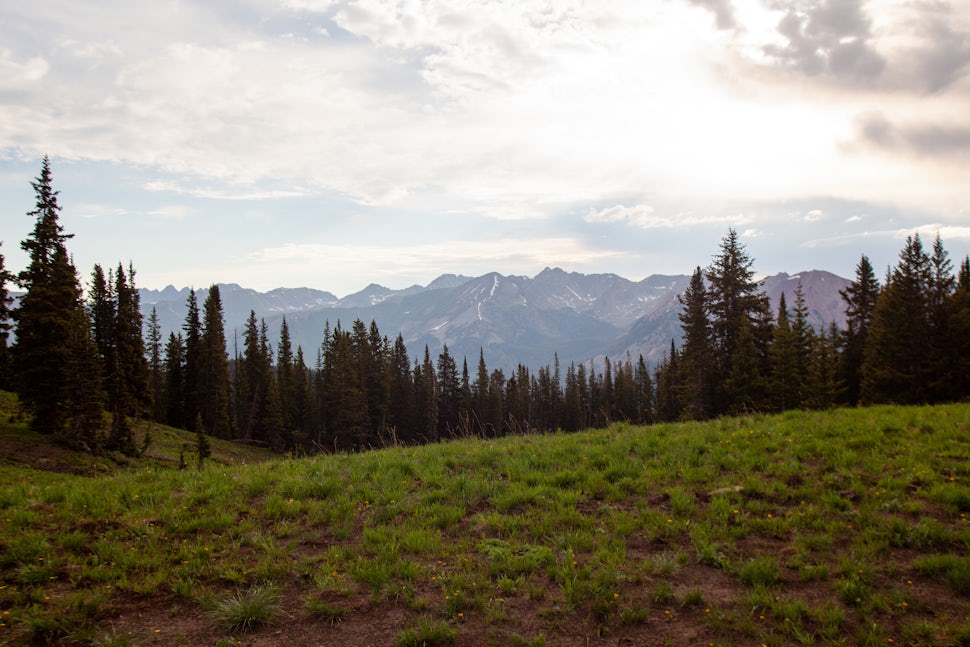 Rocky Mountain National Park or RMNP for short, was established in 1915 - making it one of the oldest national parks in the whole USA National Park System. While it is widely known for its rugged mountains, clear alpine lakes and abundant wildlife, RMNP has a lot more to offer the adventurous explorer.

We have been lucky enough to call the national park our home park for much of our lives (Luke even grew up in Estes Park) so we have definitely spent our fair share of time exploring all of its nooks and crannies. And while the park is often ranked as one of the busiest and most visited (it came in 4th in visitation in 2020) there are still plenty of places to get away from the crowds and get back to nature.

Below is our in-depth adventure guide on everything you need to know about exploring one of the most beautiful national parks in the country.


\\ Fast Facts
Year Established: 1915
State: Colorado
Size: 265,873 acres
Number of Visitors: 3.3 million in 2019 (ranked 4th in visitation)
Cost to Enter: $25 for a car for 1-day ($35 for 7 days), $15 per person (1-day), $25 per motorcycle (1-day)
Best For: hiking, backpacking, snowshoeing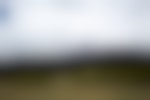 \\ History of the Park
The history of Rocky Mountain National Park began when Paleo-Indians, most notably Ute and Arapahoe, traveled along what is now Trail Ridge Road to hunt and forage for food. In 1820, the Long Expedition, led by Stephen H. Long for whom Longs Peak is named, approached the Rockies via the Platte River. Settlers began arriving in the mid-1800s, which eventually led to the displacement of the Native Americans who mostly left the area voluntarily by 1860, while others were removed to reservations by 1878.

The towns of Lulu City, Dutchtown, and Gaskill in the Never Summer Mountains were established in the 1870s when prospectors came to the region in search of gold and silver. But the mining boom would end a short time later around 1883. The railroad reached Lyons, Colorado (just down canyon from the park) in 1881, while the Big Thompson Canyon Road—a section of U.S. Route 34 from Loveland to Estes Park—was completed in 1904.

Eventually, in 1915 the Rocky Mountain National Park Act was signed by President Woodrow Wilson and in the 1920s there was an increase in building infrastructure in the park. This included building lodges like the Bear Lake Trail School, and roads in the park. This building boom culminated with the construction of Trail Ridge Road to Fall River Pass between 1929 and 1932, then to Grand Lake by 1938. This construction would be mostly done by the Civilian Conservation Corps or CCC.

GOOD TO KNOW: in 1976, UNESCO designated the national park as one of the first World Biosphere Reserves.

Today, the park is one of the most visited in the National Park System, ranking as the third most visited national park in 2015. In 2019, the park saw record attendance yet again with 4,678,804 visitors, a 44% increase since 2012.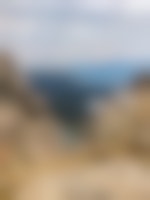 \\ The Lay of the Land
Rocky Mountain National Park spans the Continental Divide and consists of dozens of rugged, often snowcapped, mountains. Due to its size and location, there are two main entrances to the park: Estes Park on the east side (the most popular entrance) and Grand Lake on the west side (much quieter).

The east side of the park is where most of the popular trails are located (Bear Lake, Mill's Lake, Sky Pond, Long's Peak), while the west side tends to see fewer people overall. Another difference to take note of is that the west side tends to be much greener and lusher than the east side. This is because the western slope of the Continental Divide tends to see more rain and water.

INSIDER TIP: if you are looking to do some hiking and want to avoid much of the crowds, we suggest heading over to the west side instead. Some of our favorite hikes include Mount Ida and the East Inlet Trail.


Timed Entry Permit
Due to the increase in visitation, RMNP decided to begin a timed entry permit system during the busy season. The permit will be required between May 28th and October 11th. There are 2 reservation options to choose from: Bear Lake Road Corridor from 5AM - 6PM and Rest of Park and, Rest of Park Area (this includes the Wild Basin area, Long's Peak, Trail Ridge Road and Fall River Area) 9AM - 3PM. Now one important thing to note is that you can get the Bear Lake Road Corridor permit and still visit the rest of the park. You just cannot get the Rest of Park permit and go to Bear Lake.

INSIDE TIP: the Bear Lake Trailhead is by far the busiest trailhead in the park. If you do want to visit we suggest going before 5 AM, getting a permit and riding the shuttle (see below) or visiting during a weekday (and still maybe taking the shuttle).

Outside those times no reservations/timed entry permits are needed. You do also need to get a park pass or pay the entrance fee even with the timed entry permit (the permits are free). You can learn more about the timed entry permit system here.


Parking vs the Park Shuttle
Due to an increase in park visitation, during the peak summer months the popular trailhead parking lots often fill up by mid-morning. Therefore it is smart to plan on taking the park shuttle bus into the park so you don't have to worry about parking.

GOOD TO KNOW: the park shuttles run from May 27th to October 17th. The first bus leaves the Estes Park Visitor Center at 6:30 AM and the last one heads out at 7:30 PM. There are no bus routes that run on the west side of the park or that cross over Trail Ridge Road.

There are two different bus routes in the park. Below is a quick breakdown.
Bear Lake Route: runs every 10-15 minutes, stops at the Park & Ride, Bierstadt Lake TH, Glacier Gorge TH, and Bear Lake TH.
Moraine Park Route: runs every 30 minutes, stops at the Park & Ride, Sprague Lake, Hollowell Park, Moraine Park Campground, Cub Lake TH, and Fern Lake TH (plus a few more)
There is also a Hiker Shuttle that runs between the Estes Park Visitor Center and the Park & Ride starting at 7:30 AM. But make sure to check it is actually in service (it was closed in 2021 due to Covid-19).
The park shuttle not only cuts down on parking issues (which can become intense during the summer weekends), but it also helps cut down on emissions and allows everyone to enjoy the scenery and decreases the stress of having to maneuver the winding roads, wild animals and other drivers.


Services in the Park
Gas station: no. The closest gas stations will be in either Estes Park or Grand Lake.

Groceries: there is a Safeway in Estes Park and a smaller grocery store in Grand Lake (Mountain Market). We suggest picking up all supplies at one of these stores before heading into the park.
Medical: there is a hospital in Estes Park and in Granby (about 20 minutes south of Grand Lake).

Cell Phone Service & WIFI: do not expect cell service in the park (it is spotty at best). You can find WIFI at the Beaver Meadows and Fall River Visitor Centers. Otherwise, we suggest heading to town and finding a café (Kind Coffee in Estes Park is great).


Wildfires and Closures
RMNP was overwhelmed by the East Troublesome and Cameron Peak Fires in 2020. Between the two wildfires, 30,000 acres or 10% of the park were affected. Even more than a year later, some parts of the park are still closed due to needed maintenance. These areas include the Green Mountain Trail, the Spruce Lake Trail and all areas past the summit of Flattop Mountain.

When adventuring in burned areas it is important to be aware of a few hazards. These include unstable and weak ground near burned-out stumps, unstable dead trees (especially in windy conditions), flash flooding and lose rocks and logs.

You can do your part to protect the park and prevent wildfires by only having fires in provided metal grates while camping, not leaving fires unattended, not using fireworks (they are banned) and discarding cigarettes and matches properly (best to just carry them out with you).

Learn more about the wildfires and RMNP fire protections here.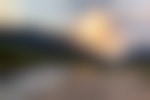 \\ When to Visit
What makes RMNP so special is that it is a great place to visit no matter the time of year. Below is a quick rundown of what you can expect during each season.

Summer: long, sunny days, all trails are open (including Longs Peak, a 14-er), but lots of people (you also will likely need a permit/reservation)
Fall: starting to cool off, trees are changing colors (hello golden aspens), bugling elk, the first snow will hit the high peaks, fewer people
Winter: quite cold and windy, high peaks are mostly off-limits except for backcountry skiing in Hidden Valley (see more below), almost no one visiting (most trails you will have to yourself)
Spring: aka mud season, but also colorful wildflowers, lush meadows and wildlife start to appear (plus babies), fewer people

In our opinion, the fall and spring are the best times to visit the park because you can still access a lot of the trails but you don't have to deal with as many people.


\\ How to Get To the Park
The national park is conveniently located only about an hour into the mountains. From Denver (where you can fly into Denver International Airport) it is an hour and a half drive to the east entrance in Estes Park and just over 2 hours to the west entrance in Grand Lake.
Other nearby cities include Fort Collins, which is an hour from the east entrance, Boulder, also an hour from the east entrance, and Silverthorne (off of Interstate 70) is an hour and a half from the west entrance.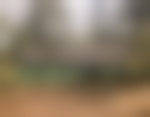 \\ What to Not Miss
Animals
One of the biggest draws of RMNP is their high number of animals, most notably large mammals like elk, moose and Rocky Mountain bighorn sheep (the largest wild sheep in North America). But, while the large ungulates might get all of the fame, in truth, there are 67 mammal species known in the park. Unfortunately, grizzly bears, gray wolves and bison were locally hunted out in the 19th and early 20th centuries.
Other common animals in the park include marmots and pikas - rodents that live up in the higher elevations, mule deer, coyotes and foxes. Some less common animals are black bears, mountain lions, lynx, otters and beavers.
Some of the best places to see animals in the park include up at the top of Trail Ridge Road (especially elk during the summer), down in the Sheep Lakes area, and around bodies of waters and rivers (this is especially true for moose).
The Elk Bugle
One of the neatest things to experience in the park is the famous elk bugle, which occurs in the fall. This loud, guttural noise - which comes from the larger male bucks - signals the start of the "rut" or the mating season. You can hear the bugle during most parts of the day, but especially at dusk. Be aware that during the mating season elk can be a bit more territorial, therefore always give them plenty of space (though you should do this no matter the time of year).
INSIDER TIP: while you can see elk in the park, during the late summer and early fall time you can more likely see large herds of elk wandering around the town of Estes Park, especially in the golf course.
Learn more about the animals of RMNP here.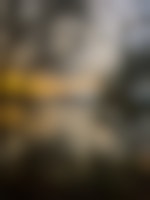 Plants
Commonly, one of the biggest draws to the national park is its large forests of aspens, which start to change color in late September and peak by the first week of October. The most common form of aspen in the park is Quaking Aspens, which grow between 30 feet and 65 feet tall and can be easily distinguished by their smooth bark which is often a greenish-white color.
If you are hoping to catch a glimpse of the changing aspens we suggest heading up to Bear Lake Trailhead or out towards the Wild Basin area (off of Highway 7) during the last couple weeks of September or the first week of October.


Points of Interest

Longs Peak
Easily one of the most iconic places in all of Rocky Mountain National Park, Longs Peak - a flat-topped monolith that sits at 14,259 feet - can easily be seen from all across the park, not to mention much of the Front Range. This mountain, one of the 58 famed 14-ers in Colorado (a mountain that sits over 14,000 feet), is often on top of many adventurers hiking bucket lists.
While there are a few different routes up the mountain, by far the most common trail is the Keyhole Route - which takes you through aptly named places like The Narrows and the Home Stretch. The route is 15 miles roundtrip and 5,000 feet+ of elevation gain (you start at 9,400 feet and end or summit at 14,259 feet).
While you might think hiking Longs Peak is just like any other hike, be aware that the mountain is an entirely different beast that needs the utmost respect. Be prepared for snow at the top (even in the summer) narrow ledges, loose rock, exposure and dangerous weather.
A few things to keep in mind when hiking Longs Peak:
Start early. The weather can turn sour quickly and summer thunderstorms often hit by the afternoon. We suggest starting around 2 AM for the best chance of summiting before any bad weather rolls in.
Wear good hiking shoes. This should go without saying, but hiking Longs Peak requires shoes that are not only sturdy but will also be comfortable after 10+ miles of hiking (uphill...).
Be aware of symptoms of altitude sickness. If you are coming to RMNP from a lower altitude then this is especially important. Altitude sickness, which is caused by a drop in pressure and less available oxygen, can lead to symptoms like headaches, dizziness, nausea, fatigue and shortness of breath. The best way to help altitude sickness is to drink lots of water, go slow, or if it gets really bad, to turn around and head to lower altitudes. You can learn more about altitude sickness here.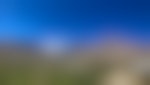 Trail Ridge Road
Covering the 48 miles between Estes Park on the park's east side and Grand Lake on the west, Trail Ridge Road more than lives up to its hype. Think on this: eleven miles of this high highway travels above tree-line. Meaning you are cruising at an elevation near 11,500 feet (it is called "tree-line" because this is where the park's evergreen forests come to a halt). As it winds across the tundra's vastness to its highest point at 12,183 feet elevation, Trail Ridge Road (or U.S. 34) offers visitors thrilling views, wildlife sightings (especially elk) and spectacular alpine wildflower exhibitions.

Holzwarth Historic Site
This historic mountain lodge was built by the Holzwarth family in 1917. Over the years, the family would add on to their land - which sits in the present Kawuneeche Valley. Throughout the 1920s the Holzwarth's built additional cabins, sheds, and a barn. With the opening of Fall River Road, which brought visitors from the east side to the west side of the Continental Divide and increased tourism to the area, the family would open up their lodge in the style of a German-style inn. Soon they began to change their home into more of a "dude ranch" - this is where the name Holzwarth Trout Lodge would eventually come from (for $1.50 you could get a meal that included freshly caught trout, soup stock, wilted dandelion greens, deer roast, biscuits, and boiled potatoes - now that's a deal).

In 1974, the successful homestead - which now encompassed 800 acres - was purchased by The Nature Conservancy and eventually transferred to the National Park Service. Today, you can still explore the early homestead and even take a tour of the cabin.

DETAILS

| TOURS: daily tours are available in the summer from mid-June through Labor Day weekend.
| WHERE: the Holzworth Historic Site is located on the western side of the park about 8 miles from the Kawuneeche Visitor Center.



\\ Top Adventures
Hiking & Backpacking
RMNP has 355 miles of hiking trails, which range from flat lakeside strolls to steep mountain peak climbs. There are around 23 different trailheads in the park so you can really pick and choose what type of area you want to explore. Within RMNP there really is an adventure for everyone.
For example, if you are looking to head up to some higher peaks without dealing with a lot of people, we suggest heading out to the Wild Basin Trailhead off of Highway 7 and venturing out to the Lion Lakes and Mount Alice area. Or if you want a nice little hike to a beautiful mountain lake, consider Gem Lake and the Lumpy Ridge Trailhead. Or if you want an even more stunning alpine lake - definitely head out to Chasm Lake on the Longs Peak Trailhead (bonus points if it is for sunrise).
Below are some more hikes to definitely consider checking out:
Odessa Lake, 4.9 miles one-way (from Fern Lake TH)
Black Lake, 5.0 miles one-way (from Glacier Gorge TH)
Thunder Lake, 6.8 miles one-way (from Wild Basin TH)
Spirit Lake, 7.8 miles one-way (from East Inlet TH)
You can find more hiking trails here.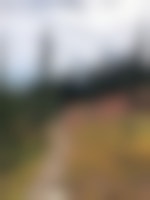 The Continental Divide Trail (CDT)
Another great hiking option is to jump onto the Continental Divide Trail (CDT) which runs just over 3,000 miles (4,988 kilometers) from the Canadian border in Montana to the border of Mexico in New Mexico. You can actually do 30 miles of the CDT within the national park. The easiest places to hop on are at the Onahu Creek Trailhead, the Green Mountain Trailhead, North Inlet Trailhead and the East Shore Trailhead.

GOOD TO KNOW: all of the above trailheads are on the west side of the park, you will either need to enter from the west entrance (near Grand Lake) or drive over Trail Ridge Road to reach them.

Backpacking
If you are looking to take your hiking to the next level and instead want to do a multi-day trip through the park, you are in luck for RMNP has some seriously beautiful backcountry camping sites and long-distance trails. One great option is to do a cross-over hike - meaning starting from either the east or west side and hiking over the Continental Divide to the opposite side. This can usually be done in 2 days.

Two popular routes for the cross-over (and campsites to stay at along the way):
Thunder Lake Trail - Boulder Grand Pass - East Inlet Trail

Campsites along the way: Siskin, Thunder Lake, Solitaire and Slickrock
Bear Lake - Flattop Mountain - Tonahutu Creek Trail - Onahu Creek Trail
Campsites along the way: Timberline Group, Renegade, Granite Falls, Onahu Creek

Find more backcountry campsites here.


Climbing & Mountaineering
Climbing has been a popular activity in and around the area since the 1800s. The wide variety of peaks and granite rock formations in the park provide excellent opportunities for a wide spectrum of climbing, including rock, big wall, snow and ice, bouldering and mountaineering.
Some of the most popular areas to climb are Longs Peak and Lumpy Ridge Trailhead. The former is often high on many climbers and mountaineers list - especially the famous East Face, an incredible alpine wall that is crowned by the Diamond.
In the Lumpy Ridge area, you can find a larger array of climbing routes, from beginner-friendly 5.5s to much more advanced 5.12s. Also, whereas Longs Peak requires quite a haul in, many of the rocks in the Lumpy Ridge area are a short mile to 2-mile flat hike with only a bit of strenuous uphill climbing at the end.
Below are a few climbs worth checking out:
Pin Route: a nice, super fun 5.5, 3-pitch trad route that gets you on top of Twin Owls
Magical Chrome Plated…: the name is long but the route is supposed to be one of the best in the area. It is a 5.7, 5-pitch route on Pear (rock).
Kor's Flake: this is a nice long 6-pitch, 5.7 route that climbs up Sundance Buttress, one of the farthest rocks in the Lumpy Ridge "range."
Find more climbing routes in the Lumpy Ridge area here.
GOOD TO KNOW: the Lumpy Ridge climbing area does close between March and April due to nesting raptors. After the raptors find their nesting sites some areas will reopen while others will remain closed (it will remain closed if a bird decides to move in). Always check ahead on closures when planning to climb in the area.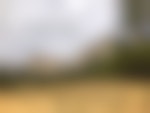 Leave No Trace Principles for Climbing
Respect for the environment and a commitment to low-impact climbing techniques will enable climbers to work together with resource managers in a mutually beneficial partnership. A quality climbing experience in a wilderness or backcountry setting is a unique outdoor opportunity to challenge your climbing and your low-impact skills.

Ways to minimize your impact while climbing:

Natural resources… Chipping and drilling holds destroys the rock face. Avoid changing the rock to make the route easier. Accept nature on its terms.
Anchors… Use removable protection and natural anchors whenever practical. Bolts and pitons permanently change the rock and placing them is a serious endeavor. Motorized drills are prohibited.
Human waste… Privies/bathrooms are not provided. Carry out all toilet paper and human waste or dig a 6-8 inch cat-hole at least 200 feet from any water source.
Trash… All trash and garbage must be packed out. Leave the area cleaner than you found it.

Learn more about climbing and mountaineering in RMNP here.


Backcountry Skiing
While the summer season sees most of the visitors, winter in Rocky is a magical site and thing to experience. If you are willing to set out in the snow, you will be rewarded with silent forests, white-capped mountain peaks and more often than not, trails all to yourself.
A common activity to do during the winter is snowshoeing, especially in areas around Bear Lake Trailhead. You can either bring your own snowshoes or rent them in town (the Mountain Shop rents them for $5-6).
While snowshoeing is a great way to head out into the forest for a nice winter walk, if you are like us and want a bit more action and adventure, we suggest looking into backcountry skiing.
One of the best spots to head to is Hidden Valley, a now-closed ski resort that still has a few cleared runs. To reach Hidden Valley, head up Highway 34/Trail Ridge Road out of Estes Park for 11.5 miles until you reach a turn-off for Hidden Valley Road.
GOOD TO KNOW: Trail Ridge Road closes in early winter and is completely covered in snow by late November/early December. In fact, you will actually ski over the road on the upper runs in Hidden Valley.
Because Hidden Valley is no longer an active ski resort, to reach the upper runs (there are 3, all blues), you do need to skin or hike up. That is why having AT skis is the best way to go (what are AT skis you ask? Learn more here). The climb to the runs is 1.2 miles and just over 1,000 feet up. The three runs at the top are: Windows, Upper Main, and Upper Main Two.
There are also two other runs that start right from the parking lot and only require a 0.6 mile (771 feet gain) uphill trek. This climb is actually the old T-bar lift trail. The two runs near there are Aspen and Juniper. You can also just simply ski back down the hike up.
You can find more backcountry skiing routes - including some insane lines on Longs Peak - here.


\\ Where to Stay
Camping Inside the Park
There are five established campgrounds within the park. Three of them are reservable and two are entirely first-come, first-served. The three that you can reserve ahead of time are Aspenglen, Glacier Basin, and Moraine Park (reserve here) and the other two are Longs Peak and Timber Creek Campgrounds.
All five campgrounds cost $30 per night during the summer (group sites cost more). During the winter only the Moraine Park Campground is open (its costs $20 /night).
Some important things to note about camping in RMNP:
Campfires are only allowed in provided metal grates and must be attended to the whole time.
At all 5 campgrounds, check-out is at 12 PM and check-in is at 1 PM.
Even if you have a camping reservation (or even if you don't) you still need to pay the entrance fee for the park (see amount above).
During the peak summer periods (July & August) expect first-come, first-served campgrounds to fill up by early afternoon and reservable sites to be booked out well in advance. We suggest reserving your spot a few months out from your arrival date.

If you are looking to stay in one of the park's numerous backcountry campsites do note that you need a permit before setting out. You can pick up the permit at either the Beaver Meadows Visitor Center on the east side or the Kawuneeche Visitor Center on the west side. There is a $30 Wilderness Administrative Fee associated with each permit.
Learn more about backcountry camping here.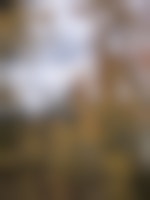 Camping Outside the Park
If you are hoping to camp in Rocky Mountain National Park but find all campgrounds are full, rest assured there are other options available.
Surrounding almost all of RMNP is National Forest, a government-designated area that allows camping in either an established National Forest Campground or out in the middle of nowhere. Within a short drive of the park you can stay at campgrounds such as Meeker Park Overflow Campground (11 miles from the east entrance), Olive Ridge Campground (14 miles from the east entrance) or Peaceful Valley/Camp Dick Campground (24 miles from the east entrance).
Or you can forgo a campground altogether and instead boondock out in the forest. Some good spots to check out are Johnny Park Road near Allenspark and Little Valley Road near Estes Park.


Hotels & Motels Nearby
Thanks to the park being close to two larger towns (Estes Park and Grand Lake) you can easily find a motel, hotel or cabin to suit your needs.
Some of the closest hotels and lodges to the park are:

The Stanley Hotel
Often listed as one of the most haunted buildings in the USA, the famous Stanley Hotel might just be as big of a tourist draw to Estes Park as the national park itself.
Just in case you aren't familiar with the story of the hotel, here is a quick breakdown. It was built by Freelan Oscar Stanley of Stanley Steamer fame and opened on July 4, 1909, as a resort for upper-class Easterners and a health retreat for sufferers of pulmonary tuberculosis. Upon opening, the hotel was alleged to be one of the few in the world powered entirely by electricity. Until 1983, the resort was only open during the summer, shutting down for the winter every year. The presence of the hotel and Stanley's own involvement greatly contributed to the growth of Estes Park (incorporated in 1917) and the creation of the Rocky Mountain National Park (established in 1915).
In 1974, during their brief residency in Boulder, Colorado, horror writer Stephen King and his wife Tabitha spent one night at the Stanley Hotel. As he returned to his room, numbered 217, King's imagination was fired up by the hotel's remote location, grand size, and its eerie desolation. In remembering his trip to the hotel, King states that when he went into the bathroom and pulled back the pink curtain for the tub, which had claw feet, he thought, "What if somebody died here? At that moment, I knew I had a book.'"
The Stanley Hotel would be the inspiration for the Overlook Hotel in Stephen King's 1977 bestselling novel The Shining and its 1980 film adaptation. It was even a filming location for the related 1997 TV miniseries.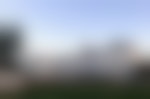 GOOD TO KNOW: while the hotel is famed for its haunted history, in truth, the hotel had quite a peaceful early history. It was only after the publication of The Shining, that the hotel started to gain a reputation as a setting for paranormal activity.

Other famous guests to the hotel include Bob Dylan, Emperor Akihito, Empress Michiko and Crown Prince Naruhito of Japan (on a state visit to the U.S in 1994) and Jim Carrey and Jeff Daniels while filming the movie Dumb and Dumber (which was also filmed at the hotel).

Book your stay at the Stanley Hotel.


\\ Must-See Spots Nearby
Indian Peaks Wilderness
Just next door to RMNP is another beautiful mountain wilderness with lots to offer the adventurous explorer. If you are looking to get out into the forest and maybe summit a mountain or two, then we 100% suggest heading just south to Indian Peaks Wilderness.
The best trailheads to park at and start hiking from are Hessie Trailhead and 4th of July Trailhead, both near the town of Nederland (see below) or Brainard Lake Trailhead, near Ward.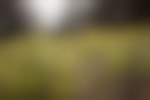 Glen Haven
This small (very small) mountain town is home to some of the best cinnamon rolls around. No really. Stop in at the Glen Haven General Store to get a taste for yourself. Oh, and their cherry cobbler is super tasty too.

Other things to check out in Glen Haven are Crosier Mountain, a popular trail for hikers and mountain bikers, and the Dunraven Trailhead, a lesser-known trail entrance to RMNP.

DETAILS
| HOURS: 9 AM - 5 PM, 7 days a week
| WHERE: the town is only a couple of buildings so the store should be easy to spot. Head down Devil's Gulch Road from Estes Park, or if coming up from Loveland, turn right at Drake and keep going for a couple of miles.


Nederland
Another cute mountain town worth checking out is Nederland, a town famous for a frozen dead guy (no really, there is a yearly festival). The town is located just over an hour south of the east entrance to the national park (and Estes Park) and about 20 minutes from the town of Boulder.

Head to Nederland for some delicious pizza or Nepalese food, learn more about the town's famous dead resident, and in the summer, do a bit of hiking at either the Hessie Trailhead or the Fourth of July Trailhead. Also, in the winter you can drive about 5 minutes out of town to Eldora, a small, but fun, ski resort.

While we might be a tad biased when it comes to thinking Rocky Mountain National Park might be one of the best national parks in the whole USA, we believe that after you yourself spend some time exploring its numerous trails and taking in its crazy mountain landscape might also agree with us.

The national park is not only a great place to get up close and personal with nature, but it is also just a fun place to have an adventure. Be it hiking, backpacking, climbing, mountaineering and even skiing, you really just cannot have a bad day in the park.

Hopefully, this guide helped you plan the perfect RMNP adventure. And if you have any questions or comments about anything to do with RMNP - or even Colorado in general, please feel free to leave them below!
We want to acknowledge and thank the past, present, and future generations of all Native Nations and Indigenous Peoples whose ancestral lands we travel, explore, and play on. Always practice Leave No Trace ethics on your adventures and follow local regulations. Please explore responsibly!
Do you love the outdoors?
Yep, us too. That's why we send you the best local adventures, stories, and expert advice, right to your inbox.