The Ultimate Guide to Grand Staircase-Escalante National Monument
The most in-depth travel guide to one of Utah's most rugged landscapes.
Grand Staircase-Escalante National Monument (GSENM) is one of the largest federally protected areas in the whole contiguous United States. Measuring 1.8 million acres in size, this ginormous park is a treasure trove for adventurers looking to get off-the-beaten-path and explore a place that still feels incredibly rugged and wild. Plus, thanks to its location in southern Utah, the national monument is full of incredibly beautiful locations and landscapes just begging to be surveyed.

If you have the time while exploring this part of the country, we highly recommend adding GSENM to your travel itinerary. Below is everything you need to know to plan your own adventure through the striking landscape.


\\ Fast Facts

Year Established: 1996
State: Utah
Size: 1,880,461 acres (7,610 square kilometers)
Number of Visitors: 923,236 people in 2016
Cost to Enter: Free!
Best For: canyoneering, hiking, camping


\\ History of the Monument
The human history of the Monument starts around AD 500 when the first people arrived in the area of the present-day region. Both the Fremont and ancestral Puebloan people lived in the area, with the Fremont people mostly hunting and gathering below the plateau and near the Escalante Valley and the ancestral Puebloans farming in the canyons. Both groups grew plants like corn, beans, and squash and built pithouses with brush-roofs. Similarly, the two groups also took advantage of the wide array of well-sized rock outcroppings and caves and built numerous natural rock shelters. Some of these ruins can be found throughout the Monument (along with various rock art panels).
The first record of white settlers reaching the region was in 1866 when Captain James Andrus led a group to the headwaters of the Escalante River. But it would be another 5 years until another white settler actually traveled the entire length of the Escalante Canyon. Interestingly enough, while people have been venturing into the rugged landscape, and even living there, for hundreds of years, the present-day Monument was the last region to be mapped in the contiguous United States.
GOOD TO KNOW: another fun fact is that the nearby town of Boulder only got electrical power in 1947. It also claims to be the last town to receive mail through the postal service by mule train.


What's in a Name?
The Monument actually got its name way back in 1776 thanks to two Franciscan priests - Atanasio Domínguez and Silvestre Vélez de Escalante - who were tasked with the job of finding an overland route from Santa Fe, New Mexico to Monterey, California. The two priests were joined on their journey by three guides from the Timpanogos tribe (Ute people), 10 men from Santa Fe and a Spanish cartographer.
The group journeyed through some of the most rugged and harshest landscapes in the whole USA. Those challenges eventually led the group to abandon the job and return to Santa Fe. While the journey failed to connect Santa Fe with Monterey, the maps made and documents produced did eventually aid future travelers who wanted to head in the same direction. In fact, what became known as the Dominguez-Escalante Route was the earliest template for the Old Spanish Trail.
Besides Grand Staircase-Escalante National Monument, Francisco Silvestre Velez de Escalante's name was also used for the Escalante Desert, Escalante River and the town of Escalante.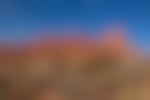 \\ The Lay of the Land


Visitor Centers
The Monument is home to four different visitor centers scattered around southern Utah: one in Cannonville, Big Water, Escalante, and Kanab. One thing to know is that each visitor center focuses on one specific theme, from geology to paleontology.
Cannonville: this visitor center offers interpretive displays on human geography and Native American and Pioneer history in the Monument.
Big Water: this visitor center, located on the southern side of the Monument focuses on the early geologic and paleontological discoveries in this region (including dinosaurs).
Escalante: this visitor center, located in the heart of GSENM (near Hole in the Rock Road) is packed with information on the local geology and ecosystems.
Kanab: this visitor center is located within the Paria River District in the town of Kanab (on the southern side of GSENM). It offers interpretive displays that focus on both geology and archaeology within the Monument.
If planning to visit any of the four visitor centers above, make sure to check their websites to make sure they are open. Some of them have condensed their hours depending on the season.

Services
Besides the visitor centers, there are very few services within the Monument. If planning to spend a couple of days exploring its numerous sites, then come prepared with plenty of water and food and have a full tank of gas.
While there are towns close to the Monument, for the most part none of them (besides Page, Arizona) really have a lot to offer in terms of groceries or restaurants (they all do have gas stations though). Similarly, cell phone coverage is spotty at best so make sure to have everything downloaded ahead of time.


\\ When to Visit
Like much of southern Utah, GSENM has four very distinct seasons. The summers are blisteringly hot while the winters are very (very) cold. The best time to visit would be in either the fall (September - early November) or spring (March - May).
We have visited the Monument twice in November and once in December and all three trips consisted of very nice midday temperatures (mid-50s to 60s) but extremely cold nights. If planning to explore during a similar time we recommend either bringing as much cold winter camping gear as possible or booking a spot at a cabin, lodge or hotel/motel (we really like this one!).
GOOD TO KNOW: if planning to go canyoneering in GSENM during the late fall, be prepared for a bit of icy water in many of the canyons. Even in canyons that say DRY except at least a couple of pools - especially in keeper potholes and slot canyons.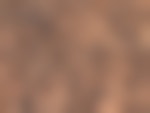 \\ How to Get There
As you might expect for the last place to be mapped in the USA, GSENM is relatively difficult to reach. And by difficult, we just mean it is way far away from really any sort of large form of civilization (the roads are totally fine).
From Las Vegas: 303 miles, 4 hours and 40 minutes
From Salt Lake City: 312 miles, 4 hours and 47 minutes
From Denver: 510 miles, 8 hours and 22 minutes
From Phoenix: 470 miles, 7 hours and 40 minutes
The best city to head to if planning to explore the monument is Escalante, Utah. The town, though rather small, does offer plenty of lodging facilities, a couple of small, locally-owned grocery stores and a few restaurants.
If looking to pick up supplies along the way, your best bet would be to stop in Saint George if coming from Las Vegas, Price if coming from Salt Lake City, Grand Junction if coming from Denver and Page if coming from Phoenix.


\\ What to Not Miss


Dinosaurs
GSENM is a hotbed for dinosaur fossils: since 2000 numerous dinosaur fossils, many over 75 million years old, have been found. Including, a hook-beaked lizard stretching 30 feet (9.1 meters) long and 10 feet (3 meters) tall known as Gryposaurus monumentensis. This large dinosaur was discovered in 2002 by a volunteer near the Monuments border with Arizona. Similarly, other dinosaurs - including two ceratopsid (horned) dinosaurs were also found around the same time. The two fossils were eventually identified as belonging to the Diabloceratops group (similar to the known Triceratops group).
More recently another dinosaur fossil was found, though this fossil was soon identified to be in the tyrannosaur family. While it is a tyrannosaur it is approximately 13 million years older than a Tyrannosaurus (a T-Rex). Today, many of the dinosaur fossils found in GSENM can be seen in the Natural History Museum of Utah.
Due to the Monuments enormous size and relatively untouched landscape, it is a well-known treasure trove for paleontologists. In fact, fossil excavations in the Monument have provided more information about ecosystem change at the end of the dinosaur era than any other place in the world.
GOOD TO KNOW: if you want to learn more about dinosaurs in the Monument you can head to the Big Water Visitor Center (here) or if you just want to see some traces of dinosaurs yourself, drive down Hole in the Rock Road until you reach the 20 Mile Dinosaur Trackway, where you can easily see hundreds of dinosaur footprints.


Points of Interest
Due to GSENM's enormous size, there are a lot of things to see. In fact, you could likely spend at least a month in the Monument and still not explore everything. That being said, there are a few interesting places definitely worth seeking out.
Grosvenor Arch
This unique double arch is located off of Cottonwood Canyon Road (Road 400) on the western side of the Monument (the road can be reached via Cannonville or just past Big Water). Once parked, you can head out on a paved hiking trail. The arch was named after Gilbert Hovey Grosvenor, one-time president of the National Geographic Society.
Find the exact location of the arch here.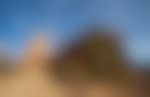 Hole in the Rock

Located at the far end of Hole in the Rock Road (near the town of Escalante) is a somewhat unassuming tight, rocky crevice. While it doesn't look like much, it in fact helped lead to the settlement of the southeastern Utah region.

In 1879 a group known as the San Juan Expedition (part of the Church of Latter-day Saints) was searching for a route from their base in central Utah to a possible colony location in the southeastern corner of the state. Unfortunately, this part of Utah was, and still is, characterized by massive sheer walls and deep canyons.

The expedition ended up choosing this more direct route down to the Colorado River instead of two possible longer routes because it looked a) passible with a bit of work and b) they could make out a possible route up the other side of the river to the top of Wilson Mesa (this other canyon would be known as Cottonwood Canyon).
For months the group worked at preparing a sort of road down to the river.

Eventually, after blasting their way through, they were able to get 250 people, 83 wagons and 1,000+ heads of livestock down the steep canyon and up the other side.
Today you can still see evidence of the pioneer's work, mainly in the form of blasting holes, anchor points and gouges in the rock from the wagons. The trail is accessed either by driving down Hole in the Rock Road (the same trail the expedition took) or from a boat on Lake Powell.


\\ Top Adventures in GSENM
Canyoneering
Due to its diversity, you can find many different types of canyons within the Monument. Luckily, many of them offer either exceptional slot canyons or epic rappels (and sometimes both). Most of the best canyons are located near the towns of either Escalante or Boulder.
Below are a few of our favorite canyons:


Micro Death Hollow

This one-rappel canyon is great if you are looking to spend at least part of your day in a canyon (aka it is pretty short). While it only has one rappel, what an amazing rappel it is. Measuring 84 meters or 276 feet, this rappel is how you actually drop into the canyon. It is like one super-long dark tube that eventually ends in a little pool (sometimes full of water). It is long, it is dark, it is epic.
After the one rappel you get to explore some tight slot canyons, deal with a keeper pothole, and if you are doing it in the winter, likely some ice-covered pools. Plus, the hike out is super chill and allows you to take in views of the Escalante River below and some unique tortoise shell-like rock formations.
INSIDER TIP: because there really is only one rappel you can actually leave your rope at the anchor and come back and get it later for the hike out follows the same hike in.
Learn more about Micro Death Hollow here.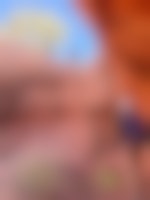 Neon Canyon

Another great option if looking to go canyoneering in GSENM is to head down Hole in the Rock Road until you reach the Egypt area (about 16 miles down the road). Neon Canyon contains 3 rappels up to 25 meters (83 feet) and is a great option if heading out in the warmer months for there is usually a lot of water.

But what makes this canyon so great is the opportunity to explore the famous Golden Cathedral, likely the most photographed area in the whole monument, while also getting to adventure through an equally stunning canyon. Plus, you get to do a bit of problem-solving when it comes to the numerous keeper potholes that dot the route.

GOOD TO KNOW: this canyon has always been at the top of our list when it comes to canyoneering in GSENM, the only problem? We usually visit in the colder months and if there is one thing to be sure of with this canyon is that you will have to do a fair bit of swimming.

Learn more about the canyon here.

Upper Red Breaks

If you are looking to head out into the colorful GSENM landscape and aren't looking for a super technical canyon, then Upper Red Breaks might be the perfect fit.

With only one rappel (measuring a somewhat measly 8 meters or 27 feet) the main perk of this route is the opportunity to explore some stunning slot canyons and multi-colored rock layers. While the canyon should only take around 6 hours total, if you have the whole day make sure to slow down and take your time - especially in the slottier sections.

The only thing you do need to be aware of with this canyon is that, unlike many other canyoneering routes, this one does require a bit of climbing. While it is nothing incredibly difficult, be prepared for a bit of problem-solving and maybe bring a partner so you have someone to help assist.

Learn more about the canyon here.

If you are planning to go canyoneering in the Monument then we highly, highly recommend checking out either Road Trip Ryan - our go-to website for canyoneering beta - or BluuGnome, another good site for information.


Hiking and Backpacking
Another great way to explore the Monument is to head out on one of the numerous trails that crisscross the rough landscape. A few things to keep in mind though when planning to head out into the desert is that water is scarce and the sun can be intense - definitely carry enough water with you (1L per person is a good start). Also, due to the rather rugged landscape and overall lack of infrastructure, many of the trails are not very well-marked (this isn't Yosemite or Rocky Mountain National Park). It is always a good idea to bring a downloaded/offline map of your trail with you and a GPS device if possible.
Calf Creek Falls

One of the most popular hikes in the area is this relatively easy out and back hike to the pretty Calf Creek Falls. The trail measures 6.7 miles and mostly follows Calf Creek. Along the way, you can also see prehistoric rock art that dates back to AD 1200. At the end of the trail, if the weather is nice, you can also swim in the pool that forms under the falls. To reach the trailhead, head out on Highway 12 from Escalante for 16 miles. The trailhead is located in the BLM-managed Calf Creek Campground ($15 /night, open year-round).
GOOD TO KNOW: the trail is accessible year-round, though in spring it really comes alive with plants. Also, dogs can use the trail though they must be kept on a leash.
Escalante River Trail
Located just a few miles from Lower Calf Creek Falls is another great trail. This one can either be done as a day hike or as a multi-day backpack. From the trailhead on Highway 12 you can hike along the Escalante River all the way to the town of Escalante around 15 miles away (by trail).
Along the river trail you will also have access to some Anasazi ruins and a petroglyph panel. Similarly, the trail also heads underneath Escalante Natural Bridge, a large skyline arch that measures 130 feet high. For most of the hike you will be following the Escalante River - which stays a couple of inches deep the whole way - though you do occasionally head out onto flat grassy areas (which can be quite toasty in summertime).
The trail does eventually spit you out in the town of Escalante where you can find food and lodging.
You can learn more about the trail here.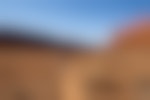 Zebra and Tunnel Slot Canyons

If you are planning to head down Hole in the Rock Road then make sure to add these two slot canyons to your adventure itinerary. The trailhead is located on the right side of Hole in the Rock Road (8 miles from the start of the road), while the trail actually begins on the left side (it is pretty obvious). From the start of the hike to the Y in the trail (left to Zebra Slot and right to Tunnel Slot) it is around 3 miles. It doesn't really matter which slot canyon you head to first as you can actually do a full lollipop loop to both.

While Zebra Canyon is a rather short canyon (do not expect a super long slot canyon like others you are used to) it is still absolutely stunning. The canyon walls are perfectly striped between a cream color and a vibrant red shade.

GOOD TO KNOW: when we visited the canyon we did have to deal with quite a few other travelers, which made exploring it a bit awkward (it is tight). We have also heard that it can become flooded with ice cold water in the late fall, so be prepared for a bit of swimming.

Tunnel Slot Canyon is also rather short, but it is unique in that the trail actually heads through a tunnel in the rock which is often full of water (bring good water shoes). The canyon, though maybe not as pretty as Zebra, offers great views of the surrounding landscape as well as an opportunity to explore the more intricate rock layers.

After walking through the tunnel, hike back to an obvious wash (look for cairns or small rock piles for guidance). The wash will eventually meet back up with the trail you hiked in on - thus completing the lollipop.

Learn more about the trail here.


\\ Where to Stay
Camping in the Monument
Because GSENM is administered by the Bureau of Land Management (BLM) you can camp in most places in the monument. The main thing to keep in mind when selecting a camp spot is to make sure it is an already established site (has a fire pit, a clear road/pull off to it, etc.). By camping in an already established spot you can protect land that has not already been disturbed.
Some of the best camping spots can be found off of Hole in the Rock Road (here), along Smoky Hollow Road (here) and off of Cottonwood Canyon Road (this spot near the Paria River is great).
GOOD TO KNOW: you can find a lot of awesome BLM camping spots using the app iOverlander. Just make sure to read the reviews of each site first so you know what to expect (do you need 4-wheel drive, does it have cell service, etc.).
Learn more about camping on BLM land here.
There is also the option to camp at Calf Creek Campground, an established campground located off of Highway 12 around 16 miles from the town of Escalante. The campground contains 13 sites (no group sites) and has a bathroom, picnic tables and fire pits. It costs $15 per night and is on a first-come, first-served basis.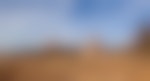 Cabins & Lodges
If you are looking to explore GSENM but don't want to camp, then your best bet is to get a spot in one of the bigger towns nearby. The closest ones to the monument are Escalante, Big Water, and Page. Though you can also find some lodging options in towns like Boulder (we personally like this spot), Cannonville and Bryce (which is conveniently located right next to Bryce Canyon National Park).
Bryce Canyon Resort, Bryce
Desert Canyon Inn, Page

Grand Staircase Inn, Cannonville
If you are looking to stay at more unique lodges instead of a run-of-the-mill hotels or motels, then you are in luck for in the past couple of years there has been a big push for more creative options in the towns around the Monument.
Escalante Escapes, Escalante (luxury tiny homes)
Escalante Yurts, Escalante (cozy, modern yurts)
Under Canvas - Lake Powell/Escalante, Big Water (modern canvas glamping tents)


\\ Must-See Spots Nearby
Capitol Reef National Park
Located around 68 miles from the Monument (if starting in the town of Escalante) is another fabulous park. While it is designated as a national park, unlike other parks in the state (Zion and Arches) Capitol Reef has somehow been able to stay under the radar.
Some of the best adventures in the park include hiking or canyoneering Cassidy Arch, exploring the mind-blowing Cathedral Valley (where you can actually camp), or learning more about the Fremont people and early settlers who once called the park home in the Fruita area.
Explore more of the park here.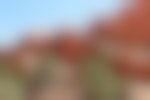 Bryce Canyon National Park
Another national park worth exploring nearby is Bryce Canyon, which is only a short 49-mile drive away. This national park is home to one of the largest groupings of hoodoos (mushroom-like rock structures) in the world (Goblin Valley State Park, which is also in Utah, also has a lot). If you have the time, head down into the canyon and explore the colorful rock structures or walk along the rim for some epic view.
Explore more of the park here.


Vermilion Cliffs National Monument
If you want to head into another equally rugged desert landscape then consider driving just a bit further south into Arizona. Vermilion Cliffs National Monument is one of the best places to explore this part of the country's unique geology - including at places like Paria Plateau, Vermilion Cliffs, Coyote Buttes, and Paria Canyon. Also, the Monument has recently become a breeding habitat for the highly endangered California condor - one of the largest birds in the world. Some of the best adventures in the area include backpacking Paria Canyon (which takes between 3-5 days) and hiking around the crazy cross-bedded sandstone Coyote Buttes (home to the uber-famous The Wave).
Learn more about the Monument here.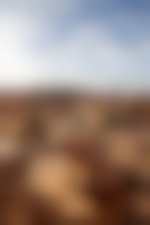 Due to it being somewhat sandwiched between a few very popular tourist attractions - Lake Powell, Grand Canyon National Park and Zion National Park - and its more middle of nowhere feel, Grand Staircase-Escalante National Monument has been able to retain its more rugged, Wild West feel.

While it has faced many a test in preservation, the Monument has still somehow been able to keep its amazing natural features. Full of otherworldly landscapes, prehistoric features and some absolutely amazing desert adventures, GSENM is truly a must-visit place for any modern-day explorer.

Hopefully this in-depth adventure guide will help you plan the perfect trip to the stunningly wild Grand Staircase-Escalante National Monument.
We want to acknowledge and thank the past, present, and future generations of all Native Nations and Indigenous Peoples whose ancestral lands we travel, explore, and play on. Always practice Leave No Trace ethics on your adventures and follow local regulations. Please explore responsibly!
Do you love the outdoors?
Yep, us too. That's why we send you the best local adventures, stories, and expert advice, right to your inbox.