Clear Rivers and Wild Toucans: Exploring San Cipriano, Colombia
Coined as "deep Colombia" this off-the-beaten-path jungle town is the perfect place to lose yourself in nature and find a couple of colorful toucans.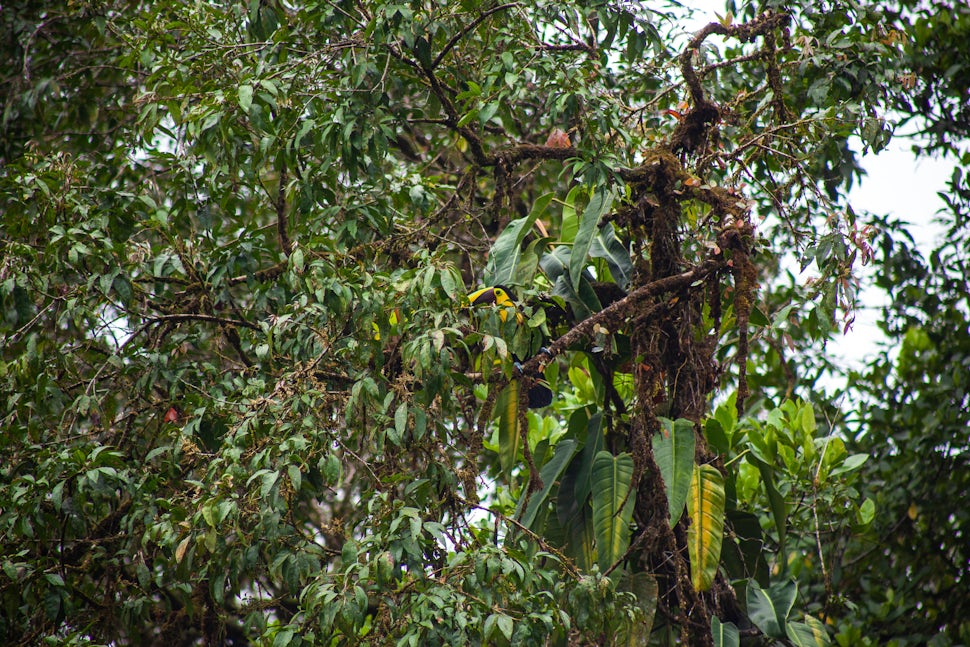 Located deep in the cloud forest of western Colombia is a town famous for its utterly crystal clear river - and toucans, can't forget the toucans.

San Cipriano - which translates from Italian and Spanish to Saint Cyprian - feels very different than many other towns we have explored in South America. It is small - around 300 people - but it also just feels incredibly remote, which we guess it kind of is. There is one road in town, though we don't know if it actually really goes anywhere. Therefore the only way to reach San Cipriano is by something called a "brujita" (but more on that later).

In the words of our Colombian friend in Salento (who has visited San Cipriano a handful of times) the town is very much in "deep Colombia." Meaning you likely will see no other travelers, especially no Western travelers, and you will only be able to speak Spanish. Oh, and there is no cell phone service or internet, so good luck using your translator.

If you are like us and are looking to get totally off-the-beaten-path, then definitely add San Cipriano to your travel list. Below is everything you need to know.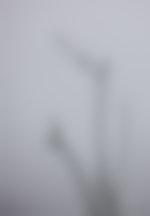 \\ How Do You Get to San Cipriano?
One of the neatest things about San Cipriano is the fact that it is relatively difficult to reach. Besides one narrow dirt road - used mostly by construction workers to get to an aqueduct (from what we surmised) - the only way to reach the town is by riding the "brujita." Below is more information on the crazy brujita as well as more information on actually reaching the towns of Zaragosa and Cordoba, where you will get on the brujita itself.

INSIDER TIP: while we say the town of Zaragosa, in truth, there isn't much of a town there. At least from what we saw of Zaragosa there was really only the brujita station and one or two stores and restaurants.


The Brujita
The "brujita" - which means little witch in Spanish - is an incredibly ingenious form of transportation. Due to San Cipriano's location between the bustling port of Buenaventura and the major city of Cali, there was once a railroad that ran along the Danubio River (Rio Danubio). But some time ago the trains stopped running and the railroad sat abandoned. Eventually, someone came up with the idea to use the old railroad tracks for a new form of transportation - enter the brujita.

Instead of trains you now sit on a wooden platform with benches along one side and a lone motorcycle on the other. A driver then sits on the motorcycle and uses the motor to power the platform forward. The brujita can reach pretty crazy speeds - which can be a bit nerve-wracking for the travelers sitting on the benches where of course there are no seatbelts.

From what we gathered, the brujita is only used to get between the towns of Zaragosa and Cordoba, both of which sit along the major highway that runs between Buenaventura and Buga. We rode the brujita to and from Zaragosa and both ways took around 25 minutes.


DETAILS

| COST: it cost us 72000 COP for 4 people to ride the brujita to and from San Cipriano from Zaragosa. So 72000 / 4 people = 18000 COP per person to go from Zaragosa to San Cipriano and then back again (18000 COP = $4.50).

| FREQUENCY: we didn't find a super clear schedule for the brujita but we were told when we bought the tickets that the last one was at 5 PM. We'd expect the first one leaves the towns at around 7 AM (but maybe earlier).

| SAFETY: this is totally debatable. We actually felt pretty safe on the brujita but we could totally imagine some people feeling like their life was flashing before their eyes. To feel safer we suggest putting your bags in the middle of the platform instead of on your back and straddling the bench instead of sitting with your legs off the side (we rode both ways and definitely preferred the first).

| EXTRA TIPS: since San Cipriano is located in a cloud forest expect to get a bit wet while riding the brujita. Luckily, the temperature is usually quite warm so even in the rain you should still be relatively comfortable. If you have a rain jacket or poncho definitely bring it (and maybe a trash bag for your backpack).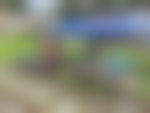 Reaching Zaragosa and Cordoba
Before you even get on the brujita you first need to reach either the town of Zaragosa or Cordoba (both have brujita stations).

Luckily, both towns sit right along the busy Highway 40 which runs from Buenaventura (on the Pacific Coast) to Buga. Both towns will have major bus stations so you can very likely catch a bus from anywhere in Colombia and reach either city.

GOOD TO KNOW: Buga sits along Highway 25 which runs between the cities of Medellin and Cali/Palmira. Therefore you should very easily be able to get a bus heading to either city and hop off at Buga.


Below was our itinerary from Salento to San Cipriano:

\\ Bus from Salento to Armenia (bus terminal) → 5300 COP per person, 45 minutes to an hour

\\ Armenia to Buga → 25000 COP per person, around 2 hours

\\ Buga to Darien/Lago de Calima → we decided to stay here for a night to check the town out, more information coming in a later post.

\\ Buga to Zaragosa → 25000 COP per person, around 1.5 hours (there isn't a bus stop in Zaragosa so you have to flag down a bus or tell the bus driver to let you off)

\\ Zaragosa to San Cipriano → 18000 COP per person on the brujita, this price is for there and back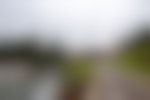 While we didn't ride the brujita or take a bus to Cordoba, you can expect to pay around the same as you would for a bus from Buga to Zaragosa (25000 COP) for Cordoba is only around 14 kilometers up the road.

GOOD TO KNOW: when you are flagging a bus down from Zaragosa or Cordoba towards Buga (when leaving San Cipriano) you can also hop on a bus heading towards Tulua. This town is actually a bit farther north of Buga along Highway 25 and it has a really nice bus terminal. It costs 30000 COP per person from Zaragosa to Tulua and takes just over 2 hours.

Once you reach the towns of Zaragosa and Cordoba you just have to stop in and buy your ticket for the brujita. In Zaragosa, the ticket booth is right next to the bridge that crosses over the Danubio River. The ticket person will ask to see some form of ID (your passport or driver's license works). They will also ask how many people are in the group and when you expect to come back from San Cipriano. You then pay the full price for all of the people in your group to go there and back (for 4 people this was 72000 COP or ~ $18). The person will then give you a paper ticket - DO NOT LOSE THIS!

Then after paying for the ticket you can walk over the bridge and up a short flight of steps to the train tracks. This is where you will hop on the brujita (you may have to wait a bit for a driver).

Once you get off the brujita in San Cipriano you just start walking down the road towards the main part of town. Luckily, the town is quite small - it is a one-road town - so it is quite difficult to get lost.


\\ What to Do in San Cipriano
There are two major reasons to visit San Cipriano. The first is to float the incredibly clear San Cipriano River on an inner tube, and the second is to go bird watching. Besides those two things, you also have the opportunity to explore a more low-key side of Colombia, sample some delicious cuisine (which is very fish-heavy), walk through the San Cipriano Nature Preserve and check out some waterfalls.


Float the San Cipriano River
The biggest draw of making the somewhat arduous journey out to San Cipriano is the opportunity to hop on an inner tube and float down the beautiful San Cipriano River - which some say is the clearest river in the world.

The easiest way to do this is to rent a tube in town and then walk up the dirt road that leads out of town (the opposite direction of the brujita stations) until you reach a small group of buildings and a clearly marked cement trail down to the river. The walk from town to the place where you will get in and start floating should only take about 25 minutes.

INSIDER TIP: you will know you are at the right spot when you see a couple of restaurants and then an abandoned red bridge over the river. You can find the spot on maps.me too.

Once you actually get out on the river it should take around 45 minutes to an hour to float back down to town. Along the way, you will get an up-close view of waterfalls, thick jungle, numerous birds and even some fish (the river is seriously that clear).

The exit point of the float is pretty obvious: there is a wide "beach" and a trail leading back up to the main road. When we were there there were a few groups of people hanging out on the beach, swimming in the shallow part and even cliff jumping.

GOOD TO KNOW: you rent the tube for the day so you can easily lap the river a couple of times. After getting out of the river just head back up the road you originally walked up and do it all over again.

While the river is pretty casual to tube, be aware that it can rise and get quite dangerous after a heavy rainstorm. Also, though the rapids are not too crazy, you are expected to wear a life jacket the whole time (it comes with the tubes).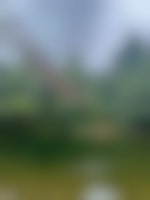 DETAILS

| COST: it cost 10000 COP for a small tube and 15000 COP for a large tube. The rental also comes with a life jacket. You can use the tube all day.

| WHERE: we rented our tubes from the last stall at the end of town, but don't worry there are many places that rent tubes in town. We are guessing prices are the same everywhere.

| TOTAL TIME: expect to spend just over an hour per float, so 20-25 minutes for the walk up the road and then 45-50 minutes to float back down to town.

| BRING: definitely bring sunscreen or a hat (or both), some good water shoes and a dry bag if you have one. If you don't have a proper dry bag then we wouldn't suggest bringing any electronics with you that cannot get wet (you do get pretty wet during the float).


Birdwatching
While we totally understand birding is not high on many travelers lists, if you are one of the few people who are interested in seeing some totally exotic birds, then you need to head to San Cipriano.

While we were excited to float the river, we were equally as excited for the chance to see some wild toucans. That is why we even decided to hire a local guide to take us out in the early morning to try to spot some (along with other local birds).

The most common birds in the San Cipriano area are: stripe-billed aracaris, Choco toucans, yellow-throated toucans, black-breasted puffbirds, jacamars, motmots, Colombian chachalacas, chestnut-headed oropendolas and parrots/parakeets.

INSIDER TIP: if you are looking to catch a glimpse of the local birdlife then we highly suggest getting up at sunrise (around 6 AM) for the best viewing opportunities.

The best areas to see birds are along the dirt road out of town, along the river banks and even in the massive trees that hang over the town of San Cipriano. In fact, while we walked all the way to the end of the road (around 2-3 kilometers one way) with our guide in hopes of spotting a toucan, it wasn't until we made it back to the middle of town that we actually got the best view of one. After walking around a little bit longer - and seeing more and more toucans - we started to realize that toucans are actually very common in San Cipriano.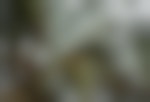 DETAILS

| COST: you can easily do your own birding tour of the area by simply walking down the dirt road or up the trail to the waterfalls, but if you want to go out with someone who really knows the area and all the bird species then we recommend a guide. We paid our guide (who we highly recommend) 100,000 COP (~ $25 USD) for 2.5 hours. If you are looking to use the same guide his name was Yameer and we met him at the dance hall/bar in the middle of town.

| BRING: binoculars are a must! Many of the birds roost high up in the trees or out along the river bank.

| TIME: head out early in the morning (between 6 and 7 AM) or around dusk for the best chance to see birds. We saw the toucans and aracaris (which look like smaller toucans) in the early morning hours.


\\ Where to Stay in San Cipriano
While we didn't really know what to expect in terms of lodging in San Cipriano, we were pleased to find numerous hotels available.

Many of the hotels in town are connected to a restaurant, which makes it easy to plan where you are going to eat (there are maybe 6 restaurants in town to choose from). Also, a couple of the hotels do have pools (some even with slides) and access to the river.
Below are some good ones to check out:

\\ Hotel y Restaurante Rio Mar: this is the one we stayed at and though it was quite basic the owner Maria was very nice. If you want to get a hold of her before dropping in, you can reach her at the WhatsApp number attached to the Google listing (here).

\\ Hotel David: a nice hotel and restaurant located in the middle of town. The hotel offers a pool, with a slide, and easy access to the river (there is a small rocky beach). We ate at this restaurant twice and both times it was delicious! Check availability here.

You can expect to pay anywhere between 30000 COP to 45000 COP per person per night ($7.50 - $11.20). We ended up paying around 35000 COP at Rio Mar, and this included a simple but tasty breakfast with coffee and hot chocolate.

GOOD TO KNOW: there are also a couple of Airbnb's available in town if you are just wanting to book ahead of time and not worry about paying in cash (credit cards are not accepted). This one looks really nice.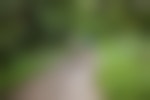 Do you need to reserve ahead of time?

No. While we did reach out to one of the hotel owners before getting to town (just because we didn't know what to expect) once we actually arrived in town we realized there are many hotels to choose from and you can easily book one the night of.

If you are like us and want to book a room ahead of time, then the best way to do it is through WhatsApp.


\\ What to Bring to San Cipriano
There are a few things you definitely want to bring with you to San Cipriano, including numerous things for the floating adventure.

Below are a few key items to have:

\\ Good water shoes that you can wear while tubing (we like Tevas)
\\ A dry bag if you have one
\\ Sunscreen and a hat (this one is great)
\\ Sunglasses
\\ Bug spray, especially for at night
\\ Light, wicking clothes (this one is comfortable and super light)
\\ A rain jacket (this one is nice and light)
\\ Binoculars for birding
We like to get a lot of our adventure gear at Backcountry.com.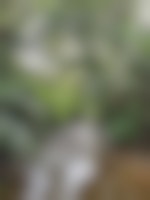 \\ Extra Tips
Internet and Cell Phone Service
Due to San Cipriano's relatively remote location, you will be hard-pressed to find any type of cell phone coverage (and no Wi-Fi). While we saw a couple of people with phones, we ended up going the whole weekend without any service. We suggest downloading any maps and information you may need ahead of time.

Similarly, do not expect to be able to use your credit card anywhere in town. We instead suggest bringing enough cash to cover your lodging expenses, food and entertainment (mainly renting tubes). Below is a basic breakdown of what things cost.


Maps.Me
We were surprised to find so little information on San Cipriano and the area as a whole, including really any information on Google Maps. While we always try to have an offline map downloaded before heading out on any adventure, we found that having maps.me was extra useful while exploring San Cipriano for it was the only real way of knowing how to get to the waterfalls, where to put in the tubes and even where our hotel was. Plus, it was nice to have when trying to figure out which bus to take and where to get off in Zaragosa.

Download maps.me here.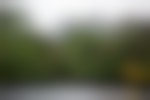 Weather
The landscape of San Cipriano is very clearly a cloud forest. The town is nestled between a couple of rivers and smack dab in a massively dense jungle. Due to the town's climate expect high humidity and a good amount of rain - though the temperatures are actually quite pleasant. In our experience, most of the time the weather was pretty overcast with only a bit of sun shining through during the afternoon. That being said, still bring some sunscreen and sun hat - especially when out floating on the river.


\\ What You Can Expect to Pay in San Cipriano
We were somewhat surprised to find that San Cipriano was just a tad more expensive than other places in Colombia. Though we guess when you factor in the time and effort it takes to bring items to town it might make sense. Below is a basic breakdown of what we spent for two days in San Cipriano.


$1 USD = 4003 COP | €1 = 4515 COP
Lodging
\\ 35000 COP per person, per night | $8.85 USD | €7.81


Food and Drinks
\\ Basic Meal: 20000 COP | $5 USD | €4.47
\\ Beer: 4000 COP | $1 USD | €0.89
\\ Coffee (tinto): 3000 COP | $0.76 USD | €0.67


Entertainment
\\ 10000 - 15000 COP for the inner tubes | $2.50 - $3.75 USD | €2.23 - €3.35
\\ 100000 COP for the birding guide | $25.25 USD | €22.33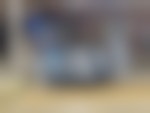 Transportation
\\ 18000 for the brujita | $4.54 USD | €4.02


TOTAL COST: 336,000 COP ($85 USD | €75)
This total price includes 5 meals, 6 beers, 3 coffees, an inner tube rental, and the brujita ticket; so what 1 person would likely spend for the two days in town.


\\ Random & Useful Spanish Words to Know
Bird(s) = pajaro(s)
Toucan = tucán
Fish = pescado
Beer = cerveza
River = rio
Waterfall = cascada
Inner tube/floaty = flotador/a
Float (to float) = flotar
To rent = rentar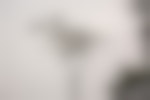 San Cipriano feels quite different than any other town we have explored in South America, let alone Colombia. This is likely why we enjoyed it so much (that and the fact that we actually got to see some wild toucans)! If you are looking to explore an incredibly off-the-beaten-path destination and partake in some super exciting adventures, then we highly recommend planning a trip to San Cipriano.

We want to acknowledge and thank the past, present, and future generations of all Native Nations and Indigenous Peoples whose ancestral lands we travel, explore, and play on. Always practice Leave No Trace ethics on your adventures and follow local regulations. Please explore responsibly!
Do you love the outdoors?
Yep, us too. That's why we send you the best local adventures, stories, and expert advice, right to your inbox.