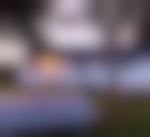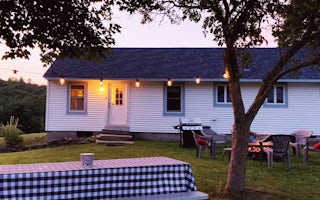 Wilmington, Vermont
The Little Farmhouse rests on a 100-acre Historic Vermont Farm. This means you'll have no disruptions from noisy neighbors, and you can enjoy exploring or watching the countryside without interrupt...
From $212.50/night
Swan Lake, New York
August Update: The Bethel Woods Museum is now open daily and all Fall festivals will go on as planned! Harvest Festival: Every Sunday Aug. 30th - Sept. 27th Wine and Craft Beer: the first two Sat...
From $135/night
Livingston Manor, New York
Come enjoy an evening or two at our campsite secluded in the woods with plenty of exploring and relaxation. Deep in the woods of a working farm, a small brook flows through the property. Be immer...
From $100/night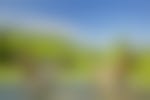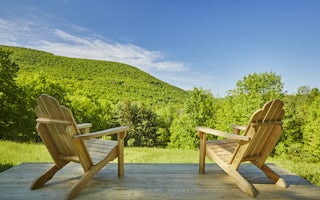 Roxbury, New York
Picture-perfect campsite with its own soundtrack--turkeys, woodpeckers, coyotes, even chickens in the distance. From your tent, you can relax and immerse yourself in the beautiful surrounds, watch...
From $120/night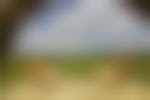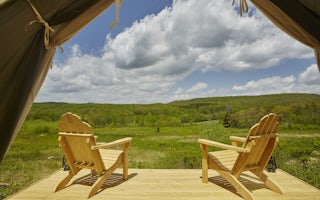 Livingston Manor, New York
Come learn about living life in symbiosis with nature! Explore our geodesic dome community center, renewable energy center, bio-dome bioenergy greenhouse, wild-edible forest, and more! Deep well wa...
From $125/night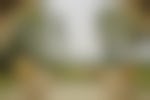 Hoosick Falls, New York
This lovely camp, set on a wooded hillside among old apple and maple trees, overlooks a meadow with a view of the distant Adirondack mountains. It is located on over 180 acres of private land for w...
From $100/night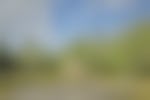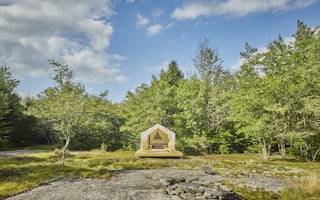 Livingston Manor, New York
This campsite is located on a unique rock clearing with an open sky that allows you to see spectacular stars at night. You'll see reindeer moss and seasonal wild and beyond organic blueberries, ser...
From $120/night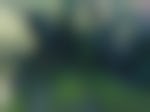 Troy, New Hampshire
Logan Way leads you to the space you've been waiting to escape to. A 60 acre forest with beautiful stands of trees envelope you into perfect peace, relaxing tranquility and mother nature. Take a sh...
From $89/night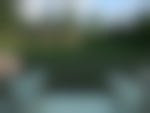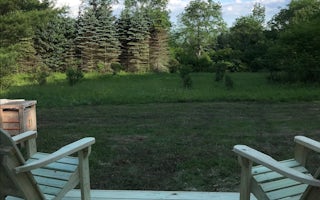 Livingston Manor, New York
Foster your happy camper at our peaceful Tentrr campsite in front of majestic Middle Mountain in Catskill Park. Our site has beautiful views of the mountains Bring your friends, two or four-footed...
From $120/night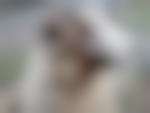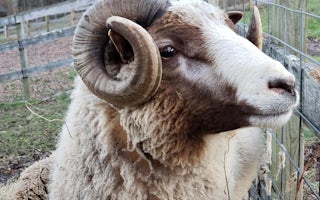 Jeffersonville, New York
Have a farm adventure, relax on our wraparound porch, hang out at the campsite, or take a nice walk and enjoy our 52 acres. We want you to have the most amazing time here at Bethel Pastures Farm. L...
From $165/night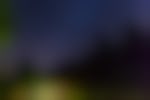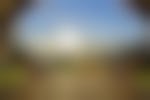 Roxbury, New York
The Hollow is a spectacular mountain campsite high on the mountainside with unbelievable sunrise views, bordering forests, and great marked hiking trails! There is a pond on the property if you wan...
From $140/night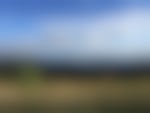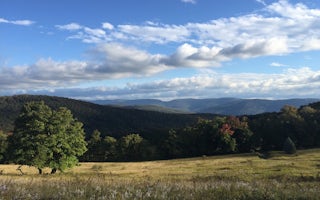 Margaretville, New York
Ethereal distant Catskill views, 50 acres of wildflower meadows, and an old apple tree orchard in total privacy! 15 minutes from Andes. This campsite is equipped with a single Queen-sized bed!
From $135/night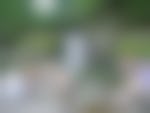 Middleburgh, New York
Nestled in among blankets of ferns in a mature pine forest, this campsite features a queen size bed for two and dome pop up tent that will sleep an additional 6 people. The site is a quick walk awa...
From $125/night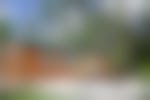 Middleborough, Massachusetts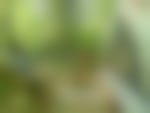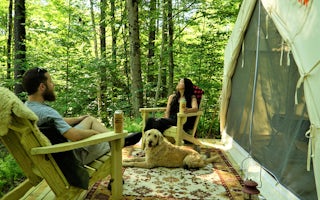 Newfane, Vermont
*****Currently VT has travel restrictions for anyone coming from a region that has a COVID count of 400 cases per million or more. This means if you come from an urban setting, there is a high prob...
From $100/night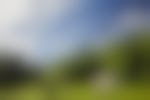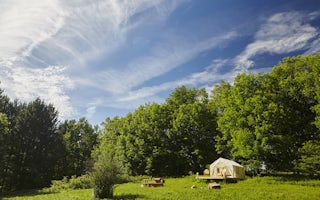 Andes, New York
This secluded, beautiful, 10-acre campsite is located just three miles from the Pepacton Reservoir and five miles from Andes Hamlet. Enjoy mountain views in a wooded meadow surrounded by wilderness...
From $175/night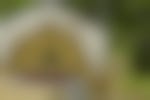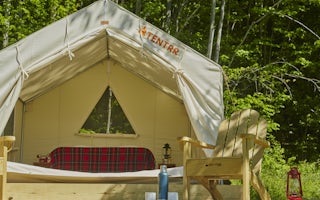 Roscoe, New York
Enjoy the wondrous meadow views from Hummingbird Haven! There's a great pond down the hill where you can fish for bass (but please throw them back after, not for eating!). The campsite faces an o...
From $100/night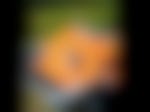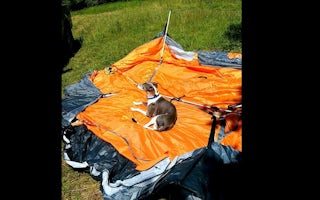 Bovina Center, New York
The Catskills are some of the oldest mountains in the world [350 million y/o] and only mountains over 3000' are named (like ours). You could even hike up & find the brass spike placed during th...
From $160/night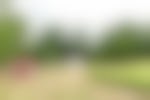 Callicoon, New York
In an upper meadow, secluded in the woods sits our beautiful campsite. Relax and enjoy the seclusion as you watch the gorgeous sunsets and views of the surrounding farms. Watch the eagles and hawks...
From $125/night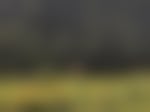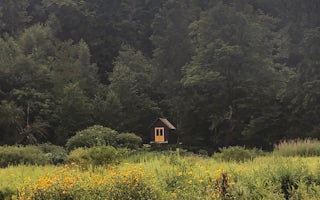 North Branch, New York
Located in New York's Sullivan County, this camp is tucked into a hillside overlooking a gorgeous wildflower meadow with walking trails and a private creek you can swim in. You can pitch a tent, ho...
From $135/night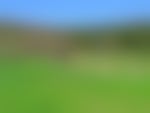 Berne, New York
Explore 300 acres of forest and farmland or just relax in a secluded campsite. Located between Albany and Cooperstown, Hessian Hill camping offers the opportunity to experience a working livestock ...
From $120/night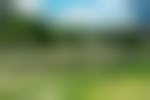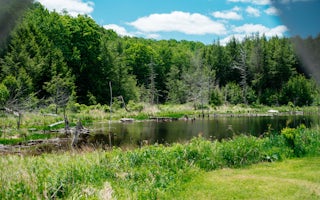 Roscoe, New York
This beautifully secluded campsite in the mountains of Sullivan County is located in Roscoe NY, Trout Town USA! Just 3 miles into the hills right outside of town, you will find peace and serenity, ...
From $120/night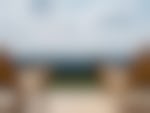 Callicoon, New York
Our campsite is situated in the Upper Beechwoods, you are less than 15 minutes from the quaint villages of Callicoon, Jeffersonville, and Narrowsburg. Many activities in the area are easily acce...
From $120/night