Woods And Wildlife Tent Site
Glenmont, New York
Old-growth forest picturesque tent site with plenty of wildlife, a 5-minute walk to the beautiful Hudson River, and a 5-minute drive to town.
A short walk on a trail system into a forest with ancient trees to your private tent site with outhouse. Another short walk down the road brings you to the majestic Hudson River and an historic neighborhood dating to the 1700's. Bald eagles, deer, foxes and other wildlife are common in the area.
Nearby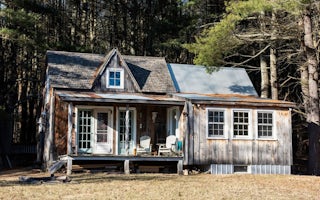 Old Chatham, New York
Waking up to the sunrise over the trees on a snow-blanketed morning, let the crisp morning air bring in the day as you enjoy a fresh cup ...
From $188/night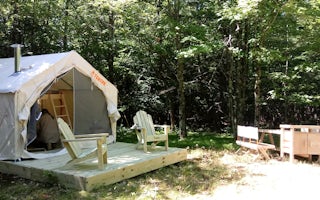 Westerlo, New York
Quarry Ledge woodlands are located in the Helderberg Escarpment of New York State. This companion range of the Catskills and Adirondacks...
From $120/night
Cropseyville, New York
Camp MoonChild is a private tent site which sits on 33 acres of beautiful pine, maple and birch trees including several walking trails an...
From $40/night
See more