Triple Creek
Big Indian, New York
Triple Creek - Northern Catskills - Spruceton Valley - complete solitude - mountain site - wilderness camping - foraging - trout fishing - compost campsite toilet - 1/2 mile or so mild, uphill hike through breathtaking meadows - Follow the orange ribbons.
Site at base of gentle Evergreen Mountain. Woods. Meadows. Trout Stream. Fire Ring. The only sounds you will hear have been the same ones since the beginning of time - rushing water, scurrying in the underbrush, singing birds, barking deer. If you're lucky you may hear a wolf call. We heard one just the other night, and, if you are really lucky, you'll hear owls talk to each other across the valley.
Nearby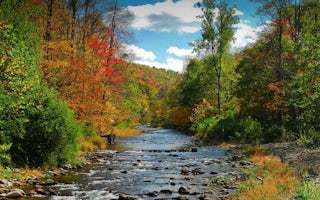 Big Indian, New York
Our private camp is situated on 100 acres of land in the middle of the Catskill State Park. A perfect base camp for some of the best hik...
From $130/night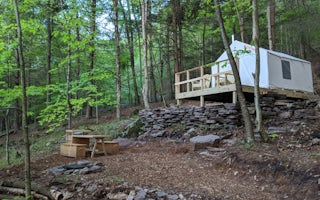 Big Indian, New York
Perched on the side of Panther Mountain in the Big Indian Wilderness you will enjoy the wonders of our wooded campsite with total privacy...
From $100/night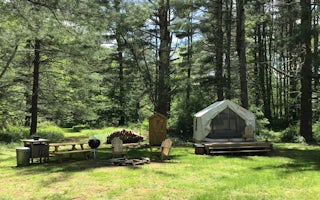 Big Indian, New York
Nestled on 100 acres of a 140 year old family homestead, this secluded meadow awaits. After a short drive off the beaten path, through th...
From $125/night
See more