Tomorrow River Homestead Private Lodging On River
Nelsonville, Wisconsin
Tomorrow River Homestead is a 4.5 acre farmette located in the heart of Central Wisconsin. There is river access, fire pits and yard games. We are walking distance to lake swimming and hiking. Guests encouraged to float and fish the river.
We welcome all and encourage folks of all identities to find refuge on our peaceful land. Each room is flooded with natural light with views of our old red barn and two acres of woods. You can cozy up in a queen bed under a down comforter and enjoy the stillness of the country. Guests may relax in common areas or congregate in your very own large, fully kitchen. Our kitchen is stocked with everything one needs to cook a meal; we have a gas stove, a refrigerator for guests to store food and we are stocked with locally roasted coffee. We have an open studio for artists that guests can reserve with a various supplies. The single level home is great for all generation of the family and the space is fun for small family gatherings.

Our 4.5 acres lot is located in the heart of Nelsonville, population 155. Guests yard space does not share neighbor but does share the property with us, the hosts. Our property is defined by woods, yard for games and a class A trout stream next to the old mill. We have Kubb, badminton, bocce, and croquet. There is a propane grill, covered porch, hammock and chairs around the fire pit. We have plenty of wood for burning.

We do not offer a television, but guests have access to wifi and can bring personal devices. There is a projector with hdmi hookups.

Our place is quite unique in design and arrangement. It is by no means lacking space and amenities. When you arrive you may park in our 8 car parking lot. There is a path wrapping around our large circular front porch which guests can enjoy in warmer weather. You have three of your own entrances. One located in front and two back of the house. The property is shared with hosts.

Extras:
There is a washer/dryer guest may use and we do have air conditioning.

During the summer we will be working in the yard and garden. Guests may respectfully interact within the garden. There are also trails to the river on our property and a fire pit with a private view of the Rising Star Mill which often hosts concerts and art shows throughout the summer, it may also be booked for extra event space.
---
More Places to Stay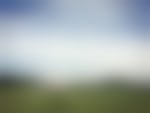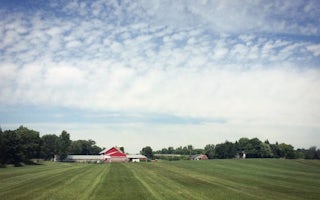 New London, Wisconsin
Irish Acres Farm is host to guest friendly activities. Sit & relax or join in farm chores, hike, fish, meditate. Light a campfire and enjoy Nature at her finest. Experience the coziness of a ru...
From $79/night
Adventures Nearby
280-acre Schmeeckle Reserve is maintained by the University of Wisconsin-Stevens Point College of Natural Resources. Everything about it is in pristine condition. You will almost certainly encounter wildlife, and sometimes the wildlife is quite cu...
2 miles
The Green Circle was established over thirty years ago, providing urban community members a trail system that encircles the entire Stevens Point area.  The 27 mile loop is comprised of 12 unique sections and is accessible at numerous locations. Th...
27 miles
From South Mountain Road, turn onto Trillium Lane behind the Rib Mountain Fire Station. Follow Trillium Lane southeast, which acts as the bike path, to the dead-end where a small parking lot is. My friend and I strolled the wide paved path through...
1.6 miles