Tideside Tentrr
Owls Head, Maine
Shoreline Campsite in Midcoast Maine Instagram: @tidesidetentrr
Relaxing shoreline campsite retreat nestled among apple trees and fields with gorgeous sunset views, boating and total seclusion on 24 acres with 900' of shoreline.

4 Kayaks, lifejackets, as well as a rowboat are included and on site and we are happy to recommend islands to explore and discover. Also included is the use of the outhouse, firewood, 5 gal of water, solar lights, hammock, and picking any apples or berries you can find!

This tent is surrounded by beauty and fun activities! Enjoy a kayak adventure up the river or in the bay, a local wine tasting, a boat ride with a local lobsterman, a mile walk to the sandy Birch Point State Park beach, or an adventurous day of hiking in nearby Camden Hill's State Park. Taking a day trip on the ferry to nearby Vinalhaven or North Haven Islands in beautiful Penobscot Bay is a fun way to experience the coastal charm of Island life. Owls Head is home to two beautiful preserves with trails that lead down to the water as well as Owls Head Lighthouse state park.

The Rockland Airport is 5 min away from the campsite - why not take a scenic aerial small plane tour of the area and see the Rockland breakwater from above?! Only 5 miles away you can enjoy Rockland's budding art scene with Friday night art walks or choose from the amazing restaurants and farmers markets. There's just so much to love, but no matter what you do at the end of the day you'll have a cozy tent to come back to with a 9" foam mattress on the queen size bed!


•
•
•Please note that check-in time for this site is 1:30 p.m.
•
•
•We want to help you experience all the amazing things our area has to offer- we are happy to recommend our favorites!

#tidesidetentrr @tidesidetentrr
Nearby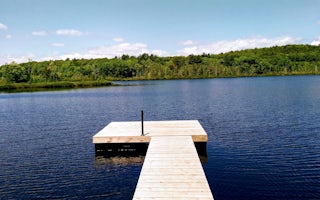 Waldoboro, Maine
About a mile in on an old camp road, is our own little private oasis. Vehicles with good ground clearance are necessary, as the road is a...
From $130/night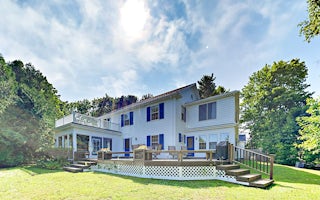 Rockport, Maine
• TurnKey photo-verifies this home is professionally cleaned with products approved by the EPA for use against COVID-19. •A short drive f...
From $195/night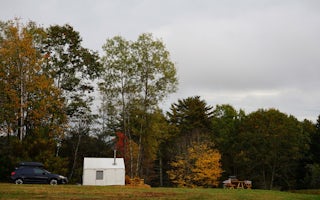 Warren, Maine
Our campsite sits in a meadow near 2 small ponds. The farm road is terrific for hiking / mountain biking over fields where there are anci...
From $100/night
See more