The Old Place
Wayne, Maine
Check out these views from our campsite on 400 acres in Wayne, Maine!
A gorgeous, extremely secluded campsite with a beautiful view of fields and hills. You can hike around our 400 acres, including majestic pine stands, natural sand dunes and a couple of small streams.

The site is almost a mile from the road via a mowed path through fields and old pastures, very quiet and peaceful. 4WD is a good idea, we have no problem getting to the site in a Forester.

There's a small section of pine trees which provide a nice shady hangout area. Go exploring! The site is also close to tons of lakes, a large river, and great restaurants all within less than a half hour drive. Visit the Farmers Market on Saturday's and climb Mount Pisgah only a 15 minute drive away. Within a 20 minutes you will find great areas for hiking such as Gott Pasture Preserve Trailhead and Androscoggin Riverlands State Park. Experience the rest of what Wayne and Central Maine has to offer!

We are new at this and are looking to offer amenities to make our campers experiences as positive as we can, any suggestions would be greatly appreciated. Just ask!

Note: This campsite has a propane heater, no wood stove
Nearby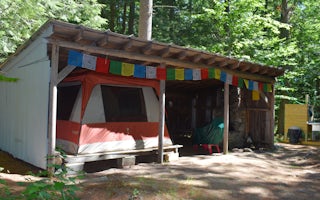 Turner, Maine
Within 10 minutes of pulling down our driveway, you will be lakeside at Wilderness Cabin Tent Palace. We will meet you upon arrival and h...
From $90/night
Hallowell, Maine
We focus on sustainability & renewable energy without sacrificing copious comfort. Solar & wind power, 4 EV charging stations, fr...
From $122/night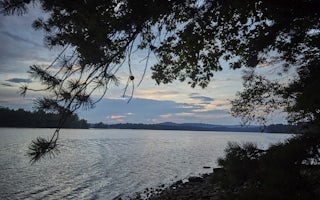 Greene, Maine
•••Due to the State of Maine Mandate concerning COVID-19, we are able to host campers from Maine, New Hampshire, Vermont, New York, New J...
From $100/night
See more