The Hollow
Roxbury, New York
Mountain hideaway campsite just 2.5 hrs from NY
The Hollow is a spectacular mountain campsite high on the mountainside with unbelievable sunrise views, bordering forests, and great marked hiking trails! There is a pond on the property if you want to fish or swim too.

There are NO EXTRA charges at The Hollow! We supply it all, firewood, plates, cups, utensils, pots, pans, sheets, pillows blankets, water, towels, soap, toilet paper, paper towels, garbage bags, flashlights, lanterns, fire starters, salt, pepper, tea, and coffee. We added an outhouse to our campsite equipped with commode and sani-bags next to the tent with a door and solar lights. We also provide you a propane grill for cooking and a grill over the fire pit. When you arrive your bed will be made with clean sheets and blankets. All you need to bring is a cooler and food!

We supply EVERYTHING you will need for a perfect glamping weekend.
Nearby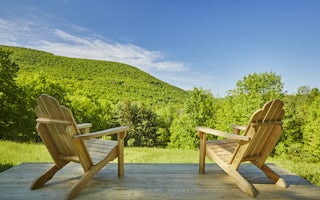 Roxbury, New York
Picture-perfect campsite with its own soundtrack--turkeys, woodpeckers, coyotes, even chickens in the distance. From your tent, you can ...
From $120/night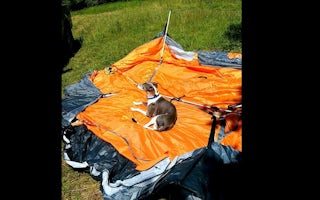 Bovina Center, New York
The Catskills are some of the oldest mountains in the world [350 million y/o] and only mountains over 3000' are named (like ours). You co...
From $160/night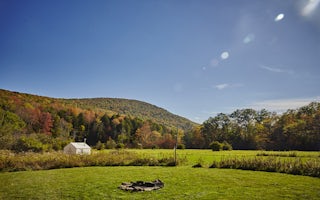 Fleischmanns, New York
Nestled in a lush valley, Terrapin's campsite offers a serene meadow perch with sweeping views of the surrounding mountains. The meadow f...
From $150/night
See more