The El Sol Studio Room
Gallina, New Mexico
El Sol overlooks beautiful Abiquiu Lake. This is a relatively small room with limited amenities - perfect for our budget travelers or those who don't plan on spending a lot of time in the room!
El Sol sits on an 8-acre property and offers hiking from the front door. Hike to the lake to enjoy the water, or drive to nearby Ghostranch for many activities. The views from the front portal are amazing. You will enjoy the quiet, stillness and inspiration.
Nearby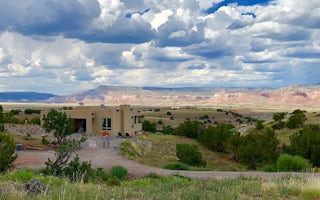 Gallina, New Mexico
Our guests all comment on two things: the home and the views. And views there are of Abiquiu Lake, Rio Chama, Carson National Forest, and...
From $220/night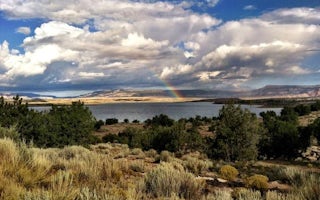 Gallina, New Mexico
Overview Riana Campground is located on a 150 ft. bluff overlooking the scenic Abiquiu Lake in northern New Mexico, just one hour northwe...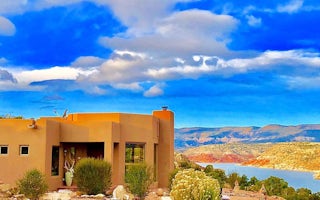 Rio Arriba County, New Mexico
Connect with nature at The Casita del Lago. This magical location provides incredible 360' majestic and panoramic lake, river, mesa, and...
From $242.50/night
See more