The Charming Mohican Farmhouse
Perrysville, Ohio
This Historical Farmhouse offers a quiet, country getaway. You can experience a true farm setting with chickens, sheep, goats, llamas and more! Guests also experience 3 acres of pastures, the private fishing, & the beautiful Mohican forest.
The Mohican Farmhouse is a great way to get a feel of what life is like living on the farm. The rooster crowing in the morning (don't worry, he's far enough away that you won't hear him in the bedroom), the llamas, sheep, and goats roaming the pastures, ducks on the pond, fresh eggs that can be gathered in the morning all make for a farm-life experience. Of course, we have caretakers for the animals, so you don't have to do any more than sit back and watch them if you want.

The entire house, large barn, pastures, and ponds are accessible. You will be asked for a 4-digit code to unlock the front door for access to the property.
Nearby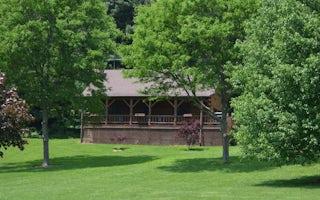 Butler, Ohio
In the heart of Mohican Country, perched on a hill that overlooks 12 manicured acres is the Babble Brook Lodge. This is not your common ...
From $359/night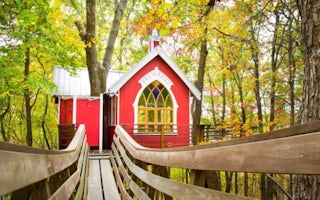 Glenmont, Ohio
Your escape is situated amongst the forest canopy, where you'll feel the presence of the surrounding trees as you pass beneath them, step...
From $290/night
See more