The Cabin At Purradise
Kanab, Utah
A coyote howls in the distance at night. You rise to vibrant red and white cliffs outside your window. This cabin retreat is minutes away from a grand array of state and national parks, national forests, and diverse wilderness areas.
One of the first things our guests notice at the Cabin at Purradise is the deep sense of quiet. The wind whispering through the wilderness is often the loudest sound you'll hear. Far from any built-up area, you are in the heart of the natural world.

Windows look out toward open vistas in every direction, giving you the sense that the outdoors has been brought inside. The horizon is a faint distant line, and the feeling of expansiveness invites you to exhale. The sun rising and setting offers a colorful show of shadows and light that dance along the spectacular cliffs.

Part of what makes the Cabin at Purradise so special are the natural spots you can find steps from the cabin. Our guests can hike trails right from the private, front porch. The trails lead you to thousands of acres of public land. Because of the amazing landscapes and variety of activities, our guests often return throughout the year.

We are committed to preserving our environment and we recycle as much as possible (paper, glass, metal, and plastic). We generate most of our energy via solar, electric, and thermal systems. If you would like to see any of our equipment, please ask. We are happy to share our sustainable efforts.
Nearby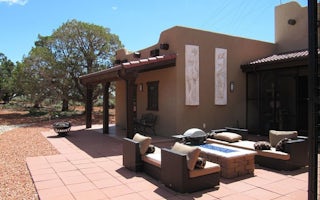 Kanab, Utah
The Casita at Purradise is set on five acres of beautiful high desert, bordered by Pinyon Pines and brush. This unique ecosystem has a mi...
From $115/night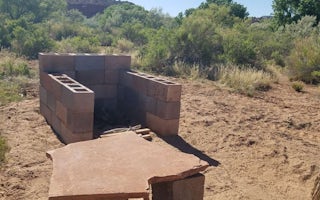 Fredonia, Arizona
Two private camping sites with water, porta-potty, and porta-shower. Easy access by vehicle just minutes off hwy 89A. Great place to st...
From $30/night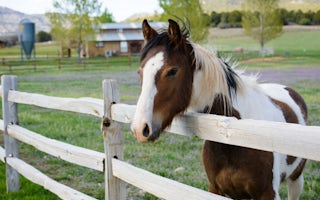 Orderville, Utah
The ranch features large buildings to accommodate groups of all sizes and expansive open spaces for events of all varieties. Clear Creek ...
From $900/night
See more