Talus Rock Retreat
Sandpoint, Idaho
Escape to Talus Rock Retreat for your special getaway. Rented by the room, this peaceful villa is perfectly situated on an 18-acre wilderness playground and only 1 mile from downtown Sandpoint, ID.
We're a full-service facility and feel that your stay here should be divine; therefore, we do our absolute best to make it so! If you can think of it, we'll do our best to provide it. We love providing positive and uplifting surprises for others! We have options for massage, other spa services, and romantic upgrades available upon request. Complimentary breakfast includes: waking up to the aroma of freshly ground, locally roasted, award-winning Evan's Brothers Coffee available at 7:30 am in the Great Room as well as an assortment of teas from around the world. We squeeze our chickens' first thing in the morning to bring you ranch-fresh eggs and handpick our dew-kissed produce from our gardens! Your hot breakfast is served buffet-style, lovingly created using as many fresh, organic, and local ingredients as possible. A typical breakfast includes a bread dish (such as freshly-baked muffins, pancakes, or sourdough bread), an egg bar, fresh fruit, hot oatmeal, Greek yogurt, and homemade granola to be enjoyed at the kitchen's bar, the dining room table, or anywhere in our fabulous Great Room.

Your stay matters. The premise of Talus Rock Retreat was for the Pedersen family to share their essential vision and abundance not only with family and friends but with others seeking a place of solace, refuge, and reprieve from life's hardships or fast-paced, energy-draining occupations – a place for people to renew and rejuvenate. Not only does the retreat bring guests peace of mind, it also raises funds to improve the lives of orphaned and at-risk children. In keeping with their core vision, lodging dollars generously spent here not only serve others, but your patronage allows them to help others – and that they do; indeed, this is their "joie de vivre".
Nearby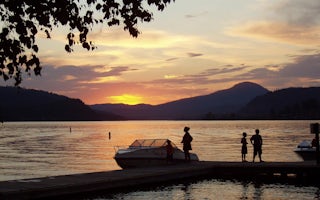 Sagle, Idaho
Overview Springy Point Campground is situated amid firs, cedars and pines overlooking the Pend Oreille River with views of the Cabinet an...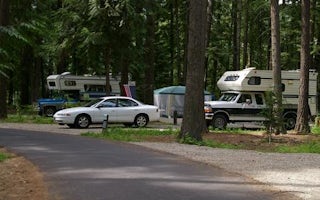 Priest River, Idaho
Overview Riley Creek Recreation Area, situated on the banks of the Pend Oreille River, is the largest recreation area for the Albeni Fall...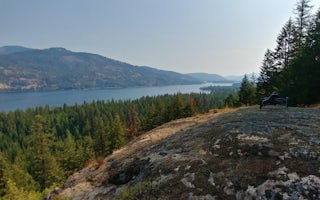 Priest River, Idaho
Right across the street from Preist River huge boulders with moss and trails everywhere with water and power at the bottom for charging g...
From $55/night
See more