Sycamore Hill Farm Creekside
Bethlehem, Pennsylvania
Getaway on the Saucon Creek, secluded campsite but convenient for activities and getting there! Use of 4 tubes is included! It is easy to walk up the creek and then chillax on the way back to the Tentrr.
Just 1.5 hours from NYC and conveniently close to the Saucon Creek, this campsite is a campers' paradise. The site is bounded by the Saucon Creek and a 30' high limestone outcrop. The campsite is perched 30 feet above the creek, but another trail provides easy access. The site is accessed off a private drive, through a field and down a gentle grade to the campsite.

The site is an easy walk (less than a mile) from the Hellertown Park n' Ride. Campers can also enjoy fishing, tubing, kayaking and swimming right outside of your campsite. Hiking, mountain biking trails and a rail trail are within a mile of the site. All of these amenities plus paintball and more are available in the surrounding area. And if transport is needed, a 4 door pick up is also available on Turo. And if some in your party prefer more luxury please check out the "Summer Home at Sycamore Hill Farm" on Airbnb.
https://www.airbnb.com/rooms/22885364?s=67&unique_share_id=fb6d7434-dcba-475c-b0ca-0f349709fe4b


Here's the best map of the area that shows hiking and biking trails.

https://www.trailforks.com/map/?activitytype=14&z=14.7&lat=40.59671&lon=-75.35681&m=osm&trailstyle=random
Nearby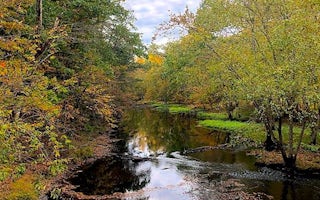 Ottsville, Pennsylvania
Located on top of a ridge that overlooks the winding Tohickon Creek, this 20+ acre campsite is peaceful with abundant wildlife. Secluded ...
From $130/night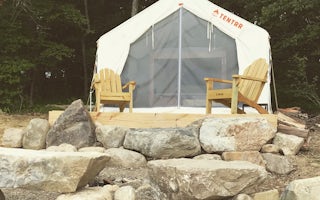 Bangor, Pennsylvania
This Tentrr top camp is situated along the edge of our hay pasture. Your campsite is accessible by vehicle. The front of your campsite op...
From $99/night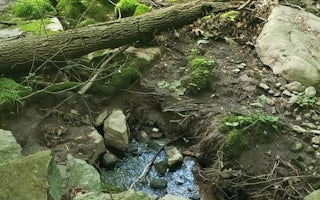 Alburtis, Pennsylvania
Less than 2 hours from NYC and just over an hour from Philadelphia, plan your getaway at this secluded campsite. 10 wooded acres will be ...
From $100/night
See more