Sugar Shack
Pigeon Forge, Tennessee
This "shack" is actually a luxurious log cabin nestled in the Great Smoky Mountains ready and waiting to help you and your family make a lifetime of great treasured memories.
Decorated in luxurious rustic style this cabin features all the amenities of a four-star hotel but with the allure of privacy and the beauty of nature.

Cop a squat on the front porch in the country rockers and take in the breathtaking scenery. Or take a dip in your very own private hot tub under the stars on the deck. Entertain yourselves with rousing rounds of electronic darts or pool tournaments on your very own pool table.

Bond over family dinners masterfully created in the cabin's fully-equipped kitchen and then escape to the master bedroom for some peace and quiet in front of the fireplace or in the bedside Jacuzzi. Enjoy all the activities and attractions of Pigeon Forge and Gatlinburg and then settle in back at the cabin for a fun night of movies on the 42" plasma TV complete with surround sound.

Whatever your pleasure it will create a myriad of reasons why "I've got to get back to that sugar shack whoa baby to that sugar shack."
Nearby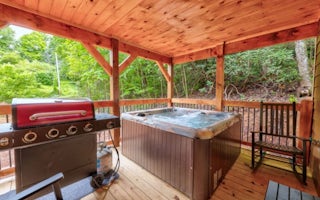 Pigeon Forge, Tennessee
For a vacation second to none, come stay at A Breath of Fresh Air. Let the kids explore the peaceful resort while you relax in the hot tu...
From $327/night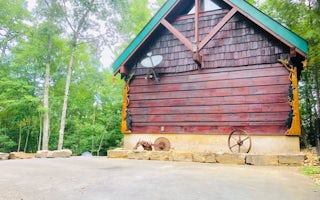 Pigeon Forge, Tennessee
If you are looking to have some relaxation time without being disturbed, then Secluded Escape is the one for you. You have wooded / mount...
From $212.50/night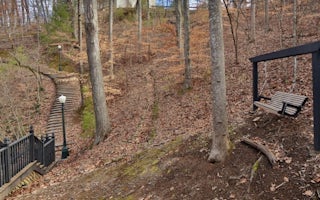 Pigeon Forge, Tennessee
Simply decorated you will find all the creature comforts of home and this will soon become your haven from the cares and worries of the w...
From $221.50/night
See more