Snug Life Camping
Wilton, New Hampshire
Beautiful, secluded campsite situated on 1,800' of •SPECTACULAR• riverfront property for you to enjoy! The snuggle is real...
The Snug Life is located on a 52-acre Certified Family Forest, right on the Souhegan River. Campkeepers, Jody & Keith, look forward to sharing the Snug Life experience with you.
Please note, it is a hike from where you park to the site, therefore you'll find a garden cart at parking to help transport your gear. On site are: separate privacy tents for the camp loo and solar shower, solar LED lights, a tote full of classic games and a 15-20' repositionable tie-out cable and stake for your dog's safety and security, along with biodegradable bear-sized doggy-poop bags. Just scoop it up, tie it up & throw it in the trash. Camp loo sani-bags are also included. They're landfill friendly, and biodegradable. The ingredients contain non-toxic natural enzymes that trap and break down solid waste, and are proven to be a 99.99% effective barrier against the spread of harmful diseases like E.coli, C.diff, and MRSA.
Located near the New Hampshire and Massachusetts border, this private campsite is near many local towns like Mason, Milford, and Nashua!
You can find us on Facebook, Instagram and Twitter at @snuglifecamping and email is snuglifecamping@gmail.com if you have any questions!
Nearby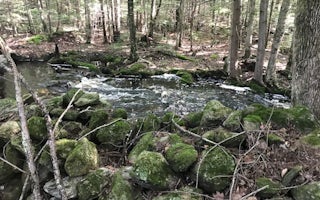 Lyndeborough, New Hampshire
Come relax and recharge at Wally Meadows at Purgatory Falls campsite. The site is nestled in amongst the woods to give you a nice sense o...
From $100/night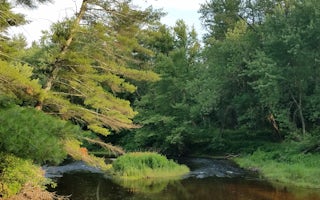 Merrimack, New Hampshire
Souhegan Serenade is a secluded campsite situated in a small clearing surrounded by mixed pine and hardwood alongside a beautiful river y...
From $150/night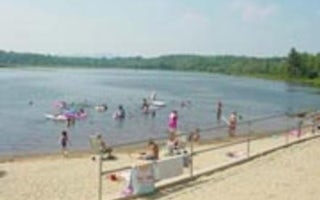 Peterborough, New Hampshire
Overview Edward MacDowell Lake is situated in a quiet corner of the Monadnock Region of New Hampshire. This day-use area lies just off St...
See more