Sedona's World Famous Oak Creek Canyon
Sedona, Arizona
This modern, elegant yet comfortable home is elevated on an amazing overlook and offers breathtaking views in all directions.
Stay above it all at the stunning Sedona Guest Villa in Sedona's Oak Creek Canyon. Take a hike through the canyon vistas or traverse the lush forests. Listen to the gentle cascade of the waters of Oak Creek. On this hillside oasis, discover panoramic views of the canyon below.

The Guest Villa features a large kitchen, fully equipped with thoughtful amenities. Its granite countertops shimmer in the bright, natural light. It offers plenty of space to prepare a grand feast for the entire family. Enjoy your home-cooked meals in the spacious dining area or on one of the many outdoor patios. Savor your delicious meal while watching the sunset over the cliffs.

Each master suite features its own private deck or patio. The red rock and canyon views can be seen from every corner of the bedrooms and outdoor areas. With three covered patios and a lush courtyard, there are plenty of outdoor spaces to enjoy the stunning views.

The Guest Villa is located within walking distance to forest service trails and the picturesque Oak Creek. Uptown Sedona is just minutes away along with one of the most beautiful drives in America. In Sedona's premier Uptown district you will find an assortment of restaurants, shopping, and vacation tour companies to take you for jeep rides through the canyon.

Discover why Sedona and Oak Creek Canyon are distinguished as "the most beautiful place in the world" when you visit the Sedona Guest Villa at Oak Creek Canyon.
Nearby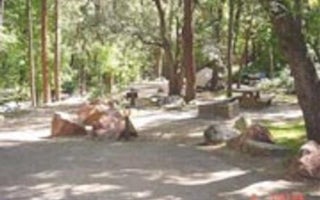 Sedona, Arizona
Overview Manzanita Campground is a small, year-round, tent-only facility with campsites that fill up very quickly. Visitors enjoy the ca...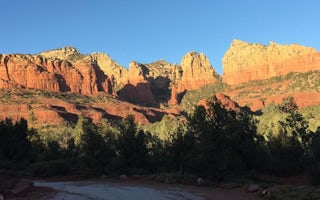 Sedona, Arizona
Acres of lush forests border the entrance of the villa. Wander through and spot deer hiding underneath the shade of the trees. Embark on ...
From $285.50/night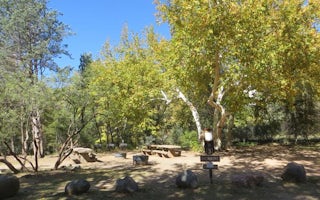 Sedona, Arizona
Overview Chavez Crossing Group Campground is in the picturesque Red Rock district of Arizona, with famous red rock formations and breatht...
See more