Rochester / Marion Koa
Rochester, Minnesota
Book through our partner KOA Kampgrounds

Did you say you wanted quiet and relaxing? It's hard to believe you're just 1/4 mile off I-90 when you pull into this country setting campground. Enjoy volleyball, basketball, badminton, horseshoes, Frisbee golf and carpetball. Not into sports? Check out the pool, playground, tree swings scattered throughout the campground and pedal karts (with fee). At Forestville/Mystery Cave State Park, take a journey back to the 1800s and see how people lived before modern day technology. Then cool off at Mystery Cave with its 13 miles of passageways (48°F year-round). It's a 10-minute drive from this KOA to the world-famous Mayo Clinic. Family reunions and other groups appreciate the meeting room with heat and A/C. While you are exploring the area, KOA owners can walk your dog (small fee). After a busy day, you can relax by a campfire. Limited facilities in spring/fall. Pool: Memorial Weekend - Labor Day Weekend. Max pull thru: 80 feet. Your hosts: the Philip family.
---
More Places to Stay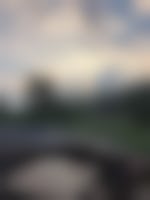 Winona, Minnesota
Scrappin' on the Ranch is a family run business. That's me (Jolene, owner), and my two sons, Riley and Logan. We've put a lot of time and dedication into our ranch. Scrappin' on the Ranch opened in...
From $102.50/night
Adventures Nearby
Whitewater State Park is at the cusp of bluff country, straddling the Whitewater River, a small tributary of the Mississippi. Spring and Autumn are the best times to visit. In Spring you'll hit wildflower season when the forest glades in the depth...
John A. Latsh State Park is directly off of Hwy. 61 a few miles north of Winona. Begin your hike at the parking lot, following the signs for the Riverview Trail. The hike itself is a short, but steep climb on a series of steps up the side of the M...
1 miles
500 ft gain
Just off Highway 35, on the south side of Fountain City, you will find an easy access boat landing with ample parking and suitable ramps to launch your kayak, canoe or motor boat. Coming from central Wisconsin, we drove 95 that runs the ridges of ...