Psalm 2705
Pigeon Forge, Tennessee
"Psalm 2705" is known for beauty and magnetism. This charming and luxurious cabin is no exception.
You have been dealt the ultimate hand with this Smoky Mountain vacation home located in the heart of Pigeon Forge. Just 5-8 miles away from all the shows and magic of Pigeon Forge and Gatlinburg. After a day of adventure out on the town, relax in your personal hot tub while taking in the magnificent views of the Smoky Mountains.

Pictures simply do not do justice to this cabin. These breathtaking views can be enjoyed through many of the cabin's windows as well as from the back deck while relaxing on the porch swing or hammock.
Nearby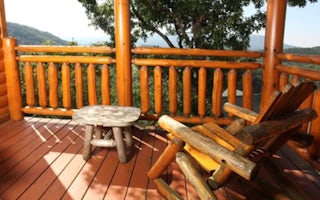 Pigeon Forge, Tennessee
With state-of-the-art appliances, including a convection oven and a French-style refrigerator, any cook will feel as if they are in heave...
From $766.50/night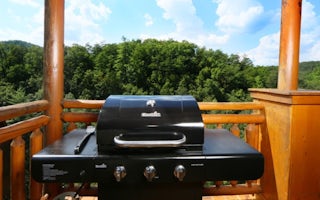 Pigeon Forge, Tennessee
These days finding time to spend with your family can be a challenge. Our lives are busy and move quickly. Before we know it our family i...
From $533/night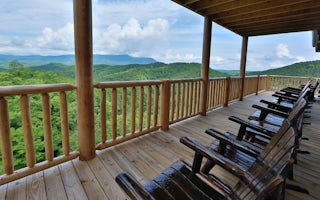 Pigeon Forge, Tennessee
A large expansive kitchen with beautiful granite countertops will entice even the pickiest of chefs. Nothing was spared in the appointmen...
From $644/night
See more