Piney Wood Hills
Mineville, New York
No need to "rough it"....much.... Find yourself right in the Adirondacks
Fully equipped campsite is nestled in a small clearing surrounded by 65 acres of woodland in the Adirondack Park. Hike through our woods on an old logging trail, bushwhack to the top of Bald Peak, take marked trails up nearby Belfry Mountain, Cheney Mountain, Big Hollow, for beautiful views of the Adirondacks, Vermont and Lake Champlain.

A five minute walk brings you to Bartlett Pond for fishing and kayaking. And a ten minute drive you will come across swimming beaches on Lake Champlain and Lincoln Pond, and 45 minutes to the High Peaks. Revolutionary war forts in Crown Point and Ticonderoga and a mining museum in Port Henry will interest the history buff. There is a convenience store with pizza a mile away, and ten minutes to a larger grocery, gas station, cafe and ice cream. Or just enjoy being in a quiet spot in the woods...maybe see a deer, rabbits, partridges, wild turkeys.
Nearby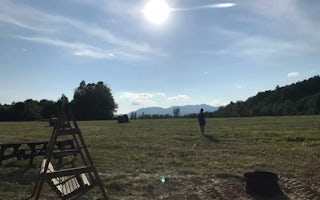 Westport, New York
Pitch your tent or bring your horses to our 150-acre oasis. Beautiful view of the Adirondack mountains. Bonfires cookouts and neighborly ...
From $50/night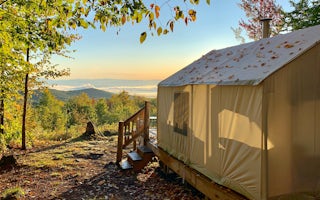 Ticonderoga, New York
The land itself provides world-class panoramic views of the Adirondack High Peaks and the Green Mountains of Vermont. The site is also ...
From $180/night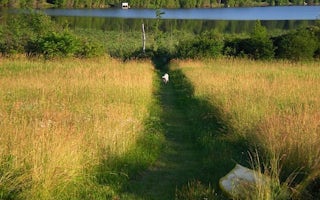 Monkton, Vermont
Perfect centrally located site. 30 minutes from Burlington, 30 minutes from Middlebury, and 10-15 minutes from the quaint towns of Verge...
From $35/night
See more