Moosetrax Camp Grounds
Lyons Falls, New York
Backcountry campsite on the Moose River
Beautiful campsite next to the Moose River with 13 acres and 1610 feet of river front in the Adirondack Mountains of northern New York. Totally secluded in a private setting right next to nature. Almost everything is provided for our campers, except the tent! This campsite features an outhouse, picnic table, fire pit, 3 burner propane cook stove with propane, outdoor shower, place to bathe, go swimming, fishing, hiking trails, drinking water, unlimited firewood, you name it. There is also a small bunk house on site that campers can use in the event of inclement weather.

We are only 20 minutes from Sand Flats State Forest, and 10 minutes from High Towers State Forest. We are open for winter camping, but please note if there is snow on the ground, you will have to hike into your site.

Come unplug and escape with us here at Moosetrax!


Nearby
Holland Patent, New York
A private little campsite in breathtaking upstate New York equipped with a beautiful 4 acre pond right on the property! Sit back and cast...
From $120/night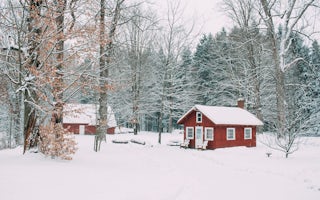 Annsville, New York
This cabin has hosted many a wild game roast along with nights of wine, laughter, song, and philosophizing. This cabin harkens back to da...
From $89/night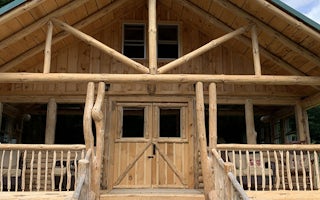 Annsville, New York
This is a one-of-a-kind log cabin in Upstate NY. Made from scratch with lots of love and even more elbow grease, it took over eleven mon...
From $159/night
See more