Middle Mountain Meadow
Livingston Manor, New York
Serenity found in the mountains of Catskill Park!
Foster your happy camper at our peaceful Tentrr campsite in front of majestic Middle Mountain in Catskill Park. Our site has beautiful views of the mountains

Bring your friends, two or four-footed, or come on your own, and enjoy camping at its best. Wildlife, shooting stars, full moons, s'mores around the campfire. The site is adjacent to many hiking trails and a quick drive to blue ribbon trout fishing streams and pristine spring-fed lakes for kayaking, swimming, and more. The towns of Hancock and Hobart have plenty of activities, restaurants, shops to explore.

Come stay at our private, beautiful campsite and immerse yourself in the beauty of nature!
Nearby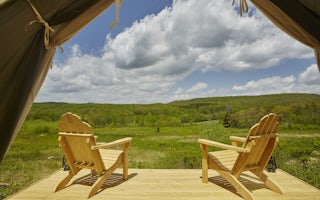 Livingston Manor, New York
Come learn about living life in symbiosis with nature! Explore our geodesic dome community center, renewable energy center, bio-dome bioe...
From $125/night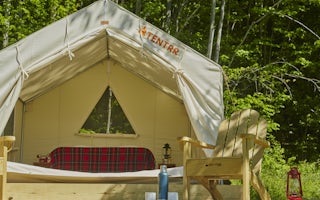 Roscoe, New York
Enjoy the wondrous meadow views from Hummingbird Haven! There's a great pond down the hill where you can fish for bass (but please thro...
From $100/night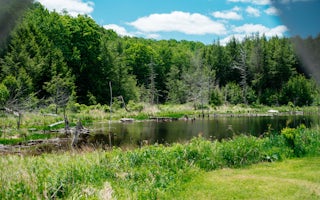 Roscoe, New York
This beautifully secluded campsite in the mountains of Sullivan County is located in Roscoe NY, Trout Town USA! Just 3 miles into the hil...
From $120/night
See more