Mesa Top Luxury Home With 360 Lake & Mountain Views
Gallina, New Mexico
A stay at Abiquiu Lake Mesa provides you with luxury lodging in a beautiful home, stocked with everything you will need, and a location that offers stillness, quiet, inspiration and adventure.
Our guests all comment on two things: the home and the views. And views there are of Abiquiu Lake, Rio Chama, Carson National Forest, and Cerro Pedernal. Flowing mesas of red, yellow and purple - and the famous red rocks of Abiquiu. Beauty surrounds you here. This special place can only be reached by traveling a dirt road for four miles through amazing land to reach your destination. And, it will be worth every second. Get ready to be amazed.
Nearby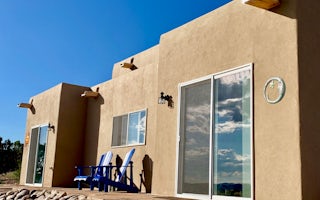 Gallina, New Mexico
El Sol sits on an 8-acre property and offers hiking from the front door. Hike to the lake to enjoy the water, or drive to nearby Ghostran...
From $135/night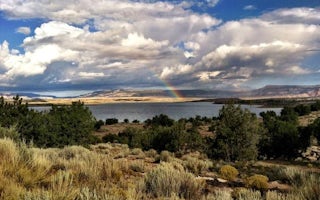 Gallina, New Mexico
Overview Riana Campground is located on a 150 ft. bluff overlooking the scenic Abiquiu Lake in northern New Mexico, just one hour northwe...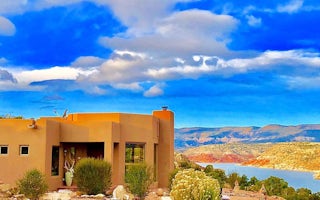 Rio Arriba County, New Mexico
Connect with nature at The Casita del Lago. This magical location provides incredible 360' majestic and panoramic lake, river, mesa, and...
From $242.50/night
See more