Manchester Beach / Mendocino Coast Koa
Manchester, California
All roads - and an access trail from the KOA - lead to the beautiful Pacific Ocean here, for hours of beach walking, tide pooling and abalone diving along the breathtaking Mendocino Coast. This area features the best of California in one spectacular location: two local lighthouses, Anderson Valley wineries, the picturesque village of Mendocino and magnificent redwoods. At camp, enjoy hayrides, ice cream socials, family activities, wine tastings and holiday events. You'll find bocce courts, a disc golf course, large interactive dog park, community campfire area and year-round hot tub. Groups/reunions enjoy the Camping Kitchen, recreation and gathering hall and planned activities. Limited free Wi-Fi is available. Pool: April 15 - October 15. Max pull thru: 65 feet. Your hosts: Theresa Cannon & a great staff.
Nearby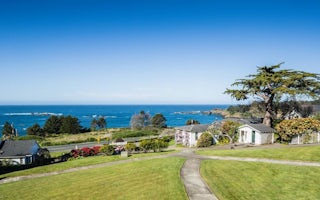 Little River, California
Perched on the edge of the Pacific, just miles south of the village of Mendocino, the family-owned Little River Inn has been welcoming gu...
From $330.50/night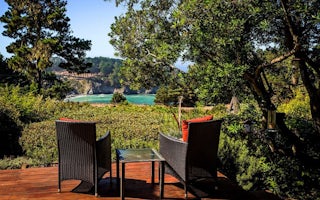 Mendocino, California
Spectacular windows frame postcard views of the pines and the surf beyond. Inside, the clean and contemporary Arts and Crafts style; the ...
From $385/night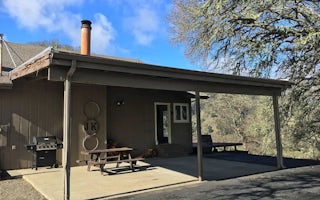 Hopland, California
Mountain views and a calm quiet await guests who arrive at this spacious home overlooking the 1250 acres of Jaxon Keys Winery and Distill...
From $199/night
See more
Unfortunately, we don't have up-to date pricing data for this listing, but you can check pricing through KOA Kampgrounds.
Book Now