Magnolia Place #5
Pigeon Forge, Tennessee
Magnolia Place is perfect for group gatherings of all kinds. Your group function will find everything they need in Red Maple Lodge and then some. Located across from Dollywood and Splash County Magnolia Place has 8 bedrooms and 10 bathrooms
Magnolia Place is perfect for group gatherings of all kinds with sleeping to accommodate 46 people. Your group function will find everything they need in Magnolia Place and then some. Located across the street from Dollywood and Splash County Magnolia Place has 8 bedrooms and 10 bathrooms plus 2 separate bunk rooms to sleep, 44 people.

These two units in one building provide you with 2 separate kitchens and a large dining hall provides you with ample assembly opportunities. There are hot tubs saunas swing hammock arcade room pool table fitness center indoor/outdoor pool picnic pavilion baseball field soccer fields hiking trails and fire pit all available for your entertainment needs.

If you are needing the space there are also two conference centers and a wedding venue on-site with breakout rooms and catering kitchens. Magnolia Place offers high-speed internet and cable TV free of charge. If you have special needs just let us know and we will quickly work to help you meet those needs.
Nearby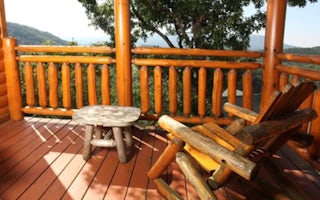 Pigeon Forge, Tennessee
With state-of-the-art appliances, including a convection oven and a French-style refrigerator, any cook will feel as if they are in heave...
From $766.50/night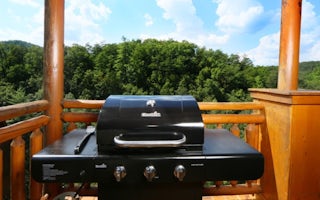 Pigeon Forge, Tennessee
These days finding time to spend with your family can be a challenge. Our lives are busy and move quickly. Before we know it our family i...
From $533/night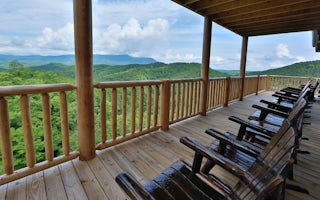 Pigeon Forge, Tennessee
A large expansive kitchen with beautiful granite countertops will entice even the pickiest of chefs. Nothing was spared in the appointmen...
From $644/night
See more