Lucky Hill
Curwensville, Pennsylvania
Private campsite with views of 100 miles of blue mountains, amid a Maple Grove.
On Lucky Hill, the sun will blanket your campsite. The golden light streams across rolling meadows and meets you at the edge of the woods. The trek up Lucky Hill is a little strenuous (but worth it). Check in with us for details on path conditions, etc. before you book. The view though at the site will make you forget everything else!

Goldenrod in Autumn, Daisys in June--there are always wildflowers, in sunlight and shade, and wildlife at all times of day. Watch the hawks make lazy circles above the valley. A rafter of Turkeys could walk just yards from your site. Deer will gather in the meadow, even frolic, if you keep an eye out. Night sounds of crickets will put you to sleep. Follow the "white tail" marked trail across acres of our land, and circle back for a nice rest on your porch to watch cloud formations, and evening come in. No utility lines, no traffic noise, and likely not a soul around. We offer a number of add-ons to make your trip to Lucky Hill memorable. A few local activities include Starr Hill Winery, Curwensville Lake, and Bilger's Rocks. Feel free to ask us and we will point you in the right direction!
Nearby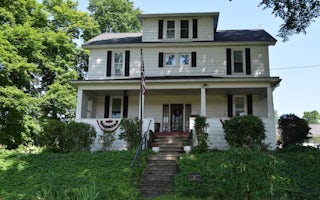 Curwensville, Pennsylvania
The home sits on nearly 200 acres consisting of farmed fields, grazing pasture for cattle, and forested areas bordering the property. The...
From $150/night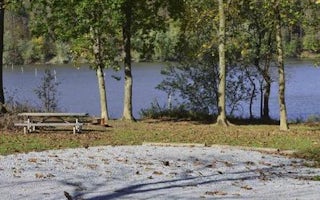 Duncansville, Pennsylvania
Overview The Bush Recreation Area is located next to the scenic Loyalhanna Lake. This location provides picturesque views of the lake as ...
See more