Longview North / Mount St Helens Koa
Castle Rock, Washington
Revel in dramatic Pacific Northwest scenery from this KOA, terraced into a hill-side with inspiring views of a Douglas fir forest and beautiful sunsets. You'll enjoy the campground's peaceful country setting and convenient location. Situated about an hour from Portland, Oregon, and Olympia, Washington, it's an easy 2-mile drive from I-5, yet far enough off the highway to offer a quiet respite. One of the nation's most dramatic natural events occurred close by in 1980, when Mount St. Helens erupted. At the campground, you're just a few miles from the Mount St. Helens Visitor Center at Silver Lake, where you can learn about the eruption and visit scenic viewpoints and trails in and around the blast zone. This KOA is an ideal base for exploring the area or a convenient overnight stop in your RV. Your hosts: Brian, Ingrid, Adam and Hunter Orndoff.
Nearby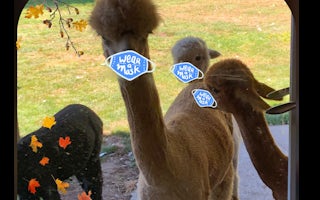 Amboy, Washington
Come for relaxation and respite at our hobby farm nestled in the foothills of Amboy, only an hour drive from Portland. Access to boating,...
From $125/night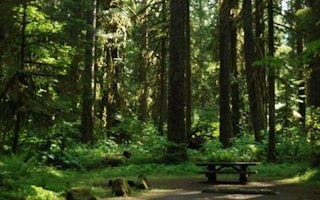 Randle, Washington
Overview Iron Creek Campground sits near the confluence of Iron Creek and the Cispus River. This large campground winds through a forest ...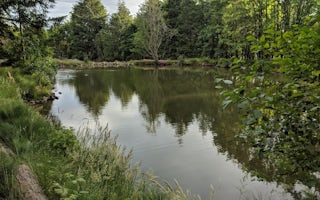 Buxton, Oregon
We have a quiet rustic site amongst the trees on pasture. With 22 acres of forest. And 18 acres of pasture. There are THREE sites spread ...
From $45/night
See more
Unfortunately, we don't have up-to date pricing data for this listing, but you can check pricing through KOA Kampgrounds.
Book Now