Lebanon Koa On Salmon Falls River
Lebanon, Maine
Nestled among the forests of Maine, Salmon Falls KOA is a peaceful retreat from daily life. With a mile of frontage on the Salmon Falls River, this is the perfect place to relax. It's also a great place to have fun. Amenities like a giant waterslide, two pools, a mini-golf course, fishing pond and movie house provide hours of entertainment. Our onsite activities director has a full schedule of events and theme weekends planned, so there's never a dull moment. We've also got the necessities covered with a well-stocked camp store, laundry facilities, a propane filling station and brand new bathhouses. We've thought of everything, so all you have to do is sit back and enjoy Salmon Falls KOA!
Nearby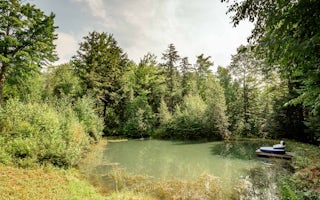 Rochester, New Hampshire
Listen to the local barred owls and many wild bird and frog calls. Revel in an outstanding night sky view without light pollution. We ha...
From $120/night
Strafford, New Hampshire
We have closed for the winter for the 2020 camping season. We plan to open Mid-April 2021 and will stay open until just after Columbus D...
From $97/night
See more
Unfortunately, we don't have up-to date pricing data for this listing, but you can check pricing through KOA Kampgrounds.
Book Now