Leavenworth / Pine Village Koa
Leavenworth, Washington
Set at the foot of the Cascade Mountains amid 30 acres of pine trees, wildflowers and grassy meadows, this is a place for recreation and relaxation. The Wenatchee River curves 770 feet alongside the camp. A free shuttle (seasonal) to Leavenworth's Bavarian Village makes shopping and dining easy. Leavenworth hosts cultural events including Summer Theater, Maifest and Oktoberfest. Enjoy winery tours, river tubing and seasonal fruit. KOA's one- or two-room Camping Cabins and Deluxe Cabins offer luxurious camping experiences. Watch a free movie at KOA's social event area. The pavilion with a propane barbecue is ideal for rallies and reunions. A playground, 81 F heated pool, hot tub, rental bikes, tie-dye and activities delight children. Free Wi-Fi is also offered. Families enjoy the Espresso Cabin, where ice cream and smoothies are served. Check out Kamp K9 for pets. Breakfast is available May - October (weekends) for a small fee. Pool: Memorial Weekend - Labor Day Weekend. Max pull thru: 50 feet. Your hosts: Recreational Adventures Co.
Nearby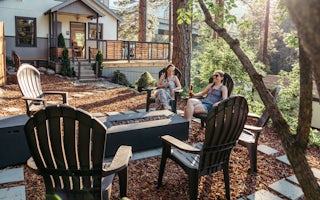 Leavenworth, Washington
Hostels starts at $55, hotel rooms start at $150 Your own private cabin with a river view, or bunk with all your friends (and meet new fr...
From $55/night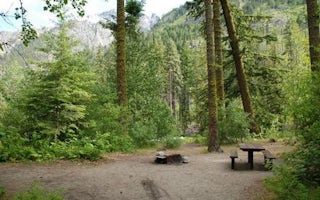 Leavenworth, Washington
Overview Nestled in a forest canopy of pine and fir on the banks of Icicle Creek, Eightmile Group Campground in Okanogan-Wenatchee Nati...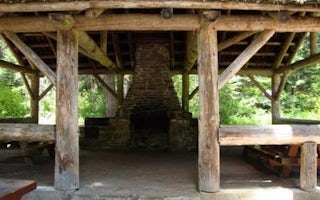 Leavenworth, Washington
Overview Tumwater Campground, located at the confluence of Chiwaukum Creek and the Nenatchee River in the Okanogan-Wenatchee National For...
See more
Unfortunately, we don't have up-to date pricing data for this listing, but you can check pricing through KOA Kampgrounds.
Book Now