Indiana Beach / Monticello Koa
Monticello, Indiana
Book through our partner KOA Kampgrounds

Camping means lakeside living at this new KOA located within the Indiana Beach Amusement & Water Park Resort and just steps away from central Indiana's beautiful Lake Shafer. Make the most of every minute with a boat ramp, swimming pool, splash pad, mini golf, basketball court, fishing, three playgrounds and more. When you're ready for a break, you'll find accommodations to suit your style with Camping Cabins, Deluxe Cabins and RV Sites ideal for large RVs, fifth wheels, pop-ups and tents. In season, check out the additional campground activities as well as discounted tickets to Indiana Beach Amusement & Water Park, where you'll find thrill rides, water slides, a boardwalk and live music. Enjoy free transportation to the resort by ferry boat or trolley. Minutes away in Monticello explore antique shops, wineries and restaurants.
---
More Places to Stay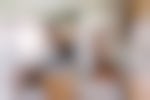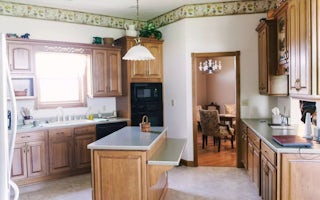 Flora, Indiana
For a quiet respite away from the city, Heritage Home Farm Stay offers an experience that leaves guests refreshed and eager to return. There are over 70 alpacas on our working farm, and we allow g...
From $235/night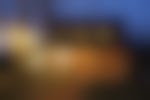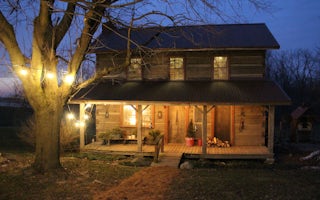 Flora, Indiana
Experience unbounded horizons across the pastures and farm fields, and enjoy true recreation as you let yourself relax under the endless blue of a Midwestern sky. The authentic 1850s log cabin blen...
From $135/night
Adventures Nearby
Moyer - Gould Woods Loop is a 1.7 mile loop hike that takes you by a river located near Yeoman, Indiana.
1.7 miles
98 ft gain
Fisher Oak Savanna Nature Preserve is a 3.3 mile loop hike that takes you past wildlife located near Wolcott, Indiana.
3.3 miles
49 ft gain
Heart Park Loop is a 1 mile loop hike that is good for all skill levels located near Brookston, Indiana.
1 miles
6 ft gain