Honey Pot Farm Pond Paradise
Craryville, New York
Secluded meadow with a spring fed pond for swimming and fishing surrounded by wooded trails. The ultimate campsite in privacy with natural amenities.
This secluded campsite provides exclusive access to a private spring-fed pond excellent for swimming and fishing. Enjoy wide trails throughout our 45-acre homestead winding through forest and an active beaver bog. We are a working Apiary so set up a tour with the bees 🐝 for an educational hands-on experience. If you would rather simply enjoy the golden fruits of our labor we do offer raw honey for sale.

Our site is easy access, only 1.5 miles from the Taconic State Parkway. Additionally, we are a quick 15 minutes to downtown Hudson or 10 minutes to Hillsdale. Is there something you want to learn or experience on a homestead? We live a handmade life including food processing and canning, gardening, beekeeping, candle making, hand balm and lip balm making, woodcutting and splitting. There are unique birds, trees, plants, and a host of critters living mostly undisturbed on our humble homestead. This is a place to simply be in your spirit, so welcome.
Nearby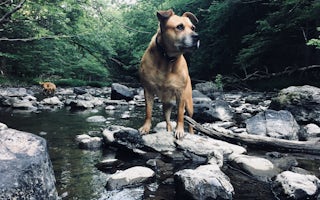 Ancram, New York
MALOWINA FOREST is a magical place of tranquility, wonder and breathtaking beauty where people deepen their love affair with nature and r...
From $125/night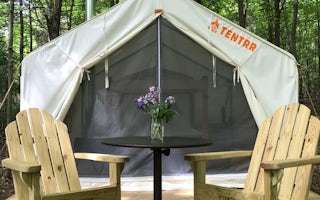 Tivoli, New York
Come play at our campsite! Tivoli is a great town to explore offering access the Hudson River there as well as restaurants, cafes and unu...
From $125/night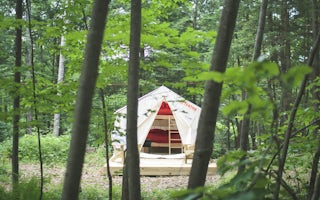 Red Hook, New York
Our 160 acre site is a secluded forest getaway adjacent to the old Hucklebuck Railway bed and overlooking the Roeliff Jansen Kill. Enjo...
From $130/night
See more