Grayville / I 64 Koa
Grayville, Illinois
Book through our partner KOA Kampgrounds

---
More Places to Stay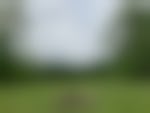 Carmi, Illinois
Pitch your tent on over 800 acres of isolated woodland and pastures at Hidden Lake Farms Camping and Retreat. Enjoy the seclusion and wilderness while conveniently located within 15-20 minutes from...
From $30/night
Adventures Nearby
Historic New Harmony, Indiana honors two unique communities from the early 1800's. The Rappites located here in 1814. They were fleeing from religious persecution and awaiting the impending millennium. In 1824, the Owenites brought many great scie...
1 miles
11 ft gain
USI Pedestrian, Bike, & Nature Trails: Persimmon Grove Trails is a 32.3 mile loop hike that takes you by a lake located near Evansville, Indiana.
2.3 miles
239 ft gain
Wesselman Woods Loop Trail is a 2.1 mile loop hike where you may see beautiful wild flowers located near Evansville, Indiana.
2.1 miles
26 ft gain