Forest With A Trout Creek
Ellenville, New York
Hudson Valley isolation 2 hours away from NYC
A picturesque forest camp a hundred yards away from the Sandburg Creek that offers hiking, fishing and swimming as well as proximity to multiple attractions. The property includes 60 acres of forested land and multiple mountain biking trails.
Nearby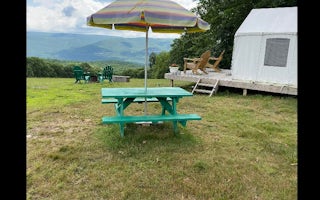 Ellenville, New York
This campsite is set on the highest point in the area. It looks across to Sam's Point and is close to restaurants for breakfast, lunch, o...
From $120/night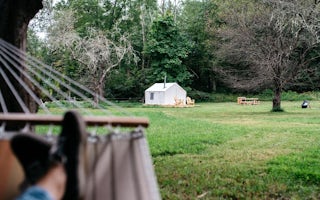 Pine Bush, New York
Beautiful and secluded with tons of wildlife and a little pond just behind the site through the woods that we now have a boat to float ar...
From $135/night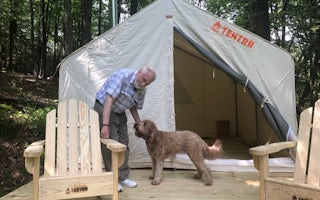 Pine Bush, New York
Picturesque campsite with the sounds of a burbling brook to help lull you into a blissful slumber
From $135/night
See more