Fairy Cabin
New London, Wisconsin
A cozy "tiny house" hand-built log cabin. Off-grid, but very comfy with battery candle lights, inside wash sink, outside port-a-potty, outside wash sink. Wraparound covered porch overlooking 1+ acre spring-fed pond and acres of farm fields.
Irish Acres Farm is host to guest friendly activities. Sit & relax or join in farm chores, hike, fish, meditate. Light a campfire and enjoy Nature at her finest. Experience the coziness of a rustic "tiny house" off-grid log cabin set beside a 1-acre spring-fed pond. My place is good for couples, solo adventurers, & families (with kids). No pets or assistant animals allowed. We strive to be a tech-free zone, so we don't maintain an internet connection nor a television. A true authentic connection with nature and with each other.

We are a working, teaching, awakening family farm. Circa 1848 blended with today's fun & function. We can accommodate guests ages 2+ and older. Tours, classes and arts & crafts activities can be arranged for any or all interests such as guided tours of the gardens & orchard, organic/biodynamic garden & farming classes, crafting dream pillow sachets, creating felted soap bars, making corn husk dolls, planting kitchen herb pots, pressing apples for fresh cider sampling and other seasonal festivities. The large barn gathering space has tables, chairs, and seating for 12 persons. Ideal space for activities in case of inclement weather.

Just a quick drive or short stroll up the farm lane, guests have full use of the shared barn bathroom w/ shower, sink & porta potty. In addition, there is a shared small barn kitchenette which is available for all guests and has a two-burner cooktop, commercial refrigerator, freezer, microwave oven, toaster oven, coffee maker, pots & pans, kitchenware. All accommodations have fire pits furnished w/ firewood, newspaper, kindling. Fishing in the pond is catch & release only. A four-person paddle boat is also available for guest use. You bring your fishing poles, barbless hooks & lures, life jackets.

Come join in the fun and frolics on the farm. Visit the meditation labyrinth. We are a dark skies night sanctuary where the evening viewing is breathtaking with surreal bright moonlight and galaxies of twinkling stars. Daytime viewing is just as spectacular with sightings of a variety of many different birds, turkeys, deer, fox, and other creatures that call our farm home. There are approximately 73 acres for roaming. Our large Celtic Cross meditation mound is ideal for contemplation or yoga exercise. We offer a perfect blend of creative activity or harmonious solitude, areas that flow into both moods.
---
More Places to Stay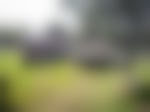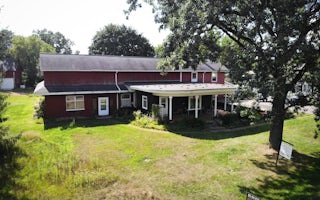 Nelsonville, Wisconsin
We welcome all and encourage folks of all identities to find refuge on our peaceful land. Each room is flooded with natural light with views of our old red barn and two acres of woods. You can cozy...
From $170/night
Adventures Nearby
Inside of High Cliff State Park, Lime Kiln Trail is a unique spot right off the shores of Lake Winnebago. The trail extends 1.7 miles, but has a early cutoff to shorten the hike if desired. In the winter, the trail is not marked well, but hikers c...
1.7 miles
High Cliff State Park has some great hiking and cool spots throughout the park, but something that isn't on the map is located right next to the Observatory Tower atop of the bluffs. From the main parking lot area, left of the observatory tower, t...
0.8 miles
280-acre Schmeeckle Reserve is maintained by the University of Wisconsin-Stevens Point College of Natural Resources. Everything about it is in pristine condition. You will almost certainly encounter wildlife, and sometimes the wildlife is quite cu...
2 miles