Crawfordsville Koa
Crawfordsville, Indiana
Book through our partner KOA Kampgrounds

It's always a thrill to stay at a KOA - and at Crawfordsville KOA, your dogs and cats will agree. Rover and Muffin receive free treats at check-in, and the animal-loving staff offers a pet-walking service. You'll enjoy relaxing at your campsite, whether it's a long, shady Pull-Thru RV Site or a cozy Camping Cabin. The peaceful country setting includes many trees and a kaleidoscope of flowers. The pool, game room and playground keep guests entertained. Hold your family reunion at the enclosed pavilion. You'll find canoe rentals, hiking trails, horseback riding and lovely state parks nearby. In Parke County, explore more than 30 covered bridges as well as old mills and small towns with shops selling antiques and hand-stitched quilts. If you need a site during the off-season, please email the campground. Coming soon: Kamp K9! Limited facilities from Nov. 15 to April 15. Store closed. Water, electric and sewer on 10 sites only. Rest of sites have everything but water. Pool: Memorial Weekend - Labor Day Weekend. Max pull thru: 80 feet. Your hosts: Jamie Nelson & Kevin Crull.
---
More Places to Stay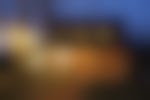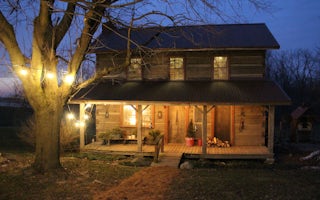 Flora, Indiana
Experience unbounded horizons across the pastures and farm fields, and enjoy true recreation as you let yourself relax under the endless blue of a Midwestern sky. The authentic 1850s log cabin blen...
From $135/night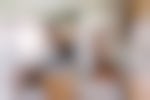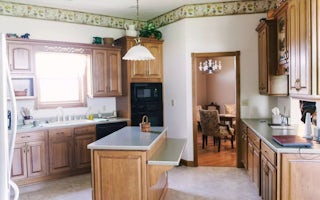 Flora, Indiana
For a quiet respite away from the city, Heritage Home Farm Stay offers an experience that leaves guests refreshed and eager to return. There are over 70 alpacas on our working farm, and we allow g...
From $235/night
Adventures Nearby
Sugar Creek: Deer Mill to Turkey Run State Park is a 11.2 mile point-to-point hike that takes you by a waterfall located near Crawfordsville, Indiana
11.2 miles
111 ft gain
Pine Hills Nature Preserve Trail is a 2.7 mile out and back hike that takes you by a waterfall located near Waveland, Indiana.
2.7 miles
200 ft gain
Shades State Park Trail #5 is a 1.1 mile loop hike where you may see beautiful wild flowers located near Waveland, Indiana.
1.1 miles
196 ft gain