For more than 50 years, Kampgrounds of America has been bringing family and friends together to enjoy all that the Great Outdoors has to offer. With nearly 500 locations in North America, there's bound to be a KOA clo...
Chincoteague Island KOA
Chincoteague, Virginia
The salty charms of the sea will delight guests to this KOA, an island campground with more than 400 RV Sites, Deluxe Cabins and Tent Sites spread across 200 acres of woodlands with views of the lighthouse on neighboring Assateague Island. Themed weekends and kids' activities get the fun started. Explore the coastal towns, beaches and bays: It's an easy walk or bike ride to shops, restaurants and museums, and it's a short drive to family attractions such as NASA's Wallops Flight Facility. Enjoy the Main Street shops and restaurants, where fresh seafood comes with beautiful views of Chincoteague Bay. This KOA is minutes from the entrance to Assateague Island National Seashore, famous for its long strands of undeveloped sandy beaches and roaming wild horses. Pool: May 26 - October 17. Max pull thru 65 feet. Your hosts: the Camp Anytime Management Team.
---
More Places to Stay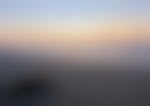 Snow Hill, Maryland
Overview Assateague Island, famed for its wild horses, lies off the Delmarva Peninsula on the Atlantic Coast. This barrier island is a constantly shifting ribbon of sand, altered daily by powerful ...
Adventures Nearby
The beautiful Pocomoke River State Park is divided into two sections, the Shad Landing Area and the Milburn Landing Area. The Bald Cypress Nature Trail is located in the Milburn Landing Area. Once you are in the Milburn Landing Area, you'll want t...
1 miles
0 ft gain
This is the perfect getaway if you are on the East Coast! Assateague Island is a 37-mile long barrier island along the coasts of Maryland and Virginia that is surrounded by the Atlantic Ocean on the east and the Sinepuxent Bay on the west. The sta...
Assateague Island is a 37 mile long barrier island along the coasts of Maryland and Virginia, and is home to the famous herd of wild horses. Asssateague National Seashore is located on the Maryland side of the island, and offers Atlantic beaches, ...
5 miles