Camp Haven: Meadow Retreat Now Open
Livingston Manor, New York
Learn about wholistic sustainable living, at our educational, family campground in Livingston Manor.
Come learn about living life in symbiosis with nature! Explore our geodesic dome community center, renewable energy center, bio-dome bioenergy greenhouse, wild-edible forest, and more! Deep well water, and beautiful sunsets, await you and discount organic produce is available at our market, "Fare Haven Farmacy" right in town!

Check us out at www.havenforhumanity.org and see photos of our work at www.facebook.com/havenforhumanity

Haven for Humanity is a growing grassroots non-profit organization whose mission is to facilitate self-care. In short, we are working to show people the broader interconnection our lives and actions have, and the importance of taking care of oneself.

This campsite is equipped with a single Queen-sized bed!
Nearby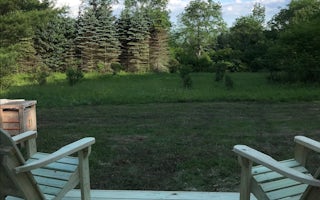 Livingston Manor, New York
Foster your happy camper at our peaceful Tentrr campsite in front of majestic Middle Mountain in Catskill Park. Our site has beautiful vi...
From $120/night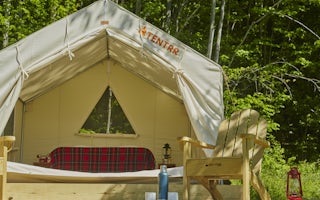 Roscoe, New York
Enjoy the wondrous meadow views from Hummingbird Haven! There's a great pond down the hill where you can fish for bass (but please thro...
From $100/night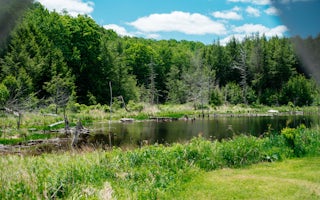 Roscoe, New York
This beautifully secluded campsite in the mountains of Sullivan County is located in Roscoe NY, Trout Town USA! Just 3 miles into the hil...
From $120/night
See more