Brigitte's Bavarian Bed And Breakfast
Homer, Alaska
Our lovely, secluded cottages are nestled on a hillside among birch trees with a grand view over Kachemak Bay, the Homer Spit, Kenai Mountains, Harding Ice-field, glaciers. Located three miles from downtown Homer, Alaska.
Guests share a delicious breakfast with a warm and friendly company and conversation in the main house. We serve freshly ground coffee, garden fresh peppermint tea, homemade sourdough bread, berry jams, smoked salmon, fresh fish when in season, waffles with local wild blueberries, fresh fruit salads every morning, omelet with homegrown eggs and fresh chives, "Rösti"(Swiss hash browns) and Swiss Müesli. Special requests honored with advance notice. We try to not serve the same item every day.

Your hosts are Brigitte, born in Germany, and her husband Willie, originally from Switzerland. They've lived in Alaska for quite a while, built this home from scratch. Both love to create furniture, gardens, food, and smiles. The cottages have sunny porches, are surrounded by delightful gardens, walkways, and trails. Two of the cottages are separate from the main house, one is attached to the main house; each has its private entrance, bathroom, queen-sized bed, and twin bed. The rooms are decorated with furniture designed and crafted by the owners, stocked with a wide selection of Alaskan literature and a fine collection of Alaskan fossils and other natural-found objects.
---
More Places to Stay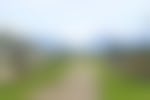 Homer, Alaska
The small one-room cabin has a full mattress in the loft, and a captain's bunk below, with linens and towels, provided. The kitchenette has basic cookware, a fridge, a cooktop, microwave, toaster, ...
From $95/night
Adventures Nearby
This is an easy drive with nice views.  On a clear day you can see across Kachemak Bay, showing off glaciers, mountains and Mount Augustine Volcano, a stratovolcano. Start at either West Hill Rd. or East Hill Rd.  Then turn left or right onto Skyl...