Bambi And Thumper's Hideaway
Andes, New York
tucked away on a meadow
This cozy campsite is tucked away on a hidden meadow, surrounded by environmentally protected land. A hiking trail begins directly on the property and leads through miles of DEP forests and meadows.

Other terrific hiking opportunities are minutes away from the campsite. Andes alone has three high-quality trails.

The Tremperskill Country convenience store, is an 8-minute drive away, with homemade sandwiches, baking, fishing supplies, gas, and beer. The central village of Andes is just a 15-minute drive away.

Margaretville is 25 minutes to the east on Route 30, providing a supermarket ( fresh town ) and liquor stores. The campsite is 2.45 hours from the GWB.
Nearby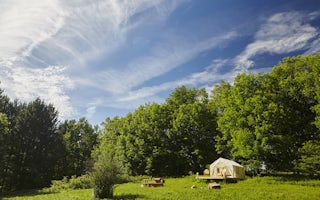 Andes, New York
This secluded, beautiful, 10-acre campsite is located just three miles from the Pepacton Reservoir and five miles from Andes Hamlet. Enjo...
From $175/night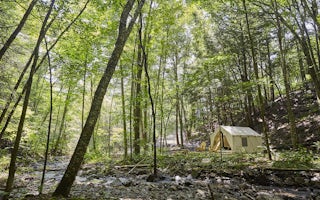 Delancey, New York
Come to our secluded campsite beside a babbling brook. Catch a brook trout right at camp and enjoy a night under the stars around your ow...
From $120/night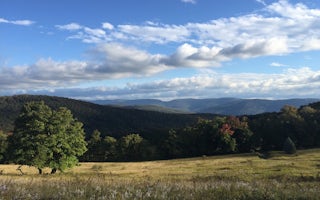 Margaretville, New York
Ethereal distant Catskill views, 50 acres of wildflower meadows, and an old apple tree orchard in total privacy! 15 minutes from Andes. ...
From $135/night
See more