Don't let gear stop you from starting a new outdoor sport
If you've never rock climbed before, often times the barrier of entry is having no idea where to even begin. If you're sure you want to get into rock climbing, then you're going to need to invest a few bucks in gear. Picking up a few essential pieces of gear will guarantee that you'll be ready at a moment's notice when the opportunity to tag along with your climber friends presents itself.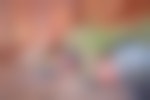 Photo: Lindsey Daniels
1. Shoes
The importance here is balancing comfort and function. You want your shoes to be very tight so your feet don't slide around causing less control on the rock and discomfort (blisters). You also don't want them to be so tight that you can't stand wearing them. It's definitely a good idea to go in and try them on in a store and get some advice from the experts there, but if you order online, just be sure you can return them just in case the fit isn't right. Cimbing shoes can be very expensive, but for your first pair you can easily find shoes in the $50 range.
2. Harness
This one is pretty important. You can rock climb in sandals if you really want to, but your harness is what allows you to climb without putting yourself in serious danger. Different body types and plans for use (rock climbing, canyoneering, mountaineering) will determine which harness is right for each individual but my go-to recommendation is the Black Diamond Momentum. The price is fair, it's well built and designed, and fulfills all the needs for the beginner climber.
3. Helmet
Not everyone wears a helmet all the time while climbing and there will be plenty of times when you don't feel the need to wear it but it's a really good idea to have one, especially when climbing outside of the gym. Black Diamond's Half Dome is the get-the-job-done climbing helmet. It'll protect your head but doesn't use ultra-light materials or have any special features.
4. Belay Device
This one is another very important safety device and you will need it virtually everytime you go climbing. Granted, as you first begin climbing, your buddies might give you a break and take care of belaying, but eventually you're going to want to carry your own weight (rather, your friends' weight) and take a turn in the rotation. Belay devices range from the very basic and least expensive tubular models to assisted breaking and pretty pricey models like Petzl's Gri Gri. There are really versatile models that serve as a happy medium like this one from Black Diamond as well, which I would recommend for your first belay device.
5. Chalk, Carabiners, Ropes and more...
A chalk bag is super helpful to have and an inexpensive addition. You'll sweat while climbing and chalk will help keep your hands from getting slippery. You can find them online or at retailers but a good bet is head into your local climbing gym - they usually have bare bones chalk bags for ~$10. You'll also want to grab a few carabiners, most importantly, at least one locking carabiner to use with your belay device. As a beginner, you probably won't be leading groups out and you'll mostly be climbing with people who already have ropes, so I wouldn't invest in one just yet. Beyond the essentials, there are things like slings that are good to have but you can easily start going down a slippery slope of endless awesome climbing gear like quickdraws, cams, crash pads for bouldering, rope bags, ascent shoes....it goes on and on. For now, as you are just discovering the sport, focus on getting the essential pieces of gear to get you started and you'll have the rest of your life to daydream about all the other pieces of climbing gear you can spend your hard earned money on.
Published: July 21, 2015
Please respect the places you find on The Outbound Collective.
Always practice Leave No Trace ethics on your adventures. Be aware of local regulations and don't damage these amazing places for the sake of a photograph. Learn More
Do you love the outdoors?
Yep, us too. That's why we send you the best local adventures, stories, and expert advice, right to your inbox.