Gear Kits
Women's Backcountry Skiing: The Kit of Your Dreams
Whether slaying massive Alaskan spines or stomping deep pillow stacks, this is my go-to gear for shredding the backcountry.
When backcountry skiing, it's all about staying warm and having the proper gear can really make or break it for you. Function over fashion but with this kit you kill two birds with one stone. Here's what you'll need to look good and handle any weather Mother Nature blows your way.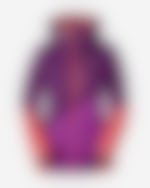 I wear the Telemetry Freeride Jacket every day! She's a member of my every day routine: breakfast tea, brush my teeth, put on my Telemetry. No matter the weather conditions I wear it! On cold days I layer up underneath and on warm spring days it's all you need. She's my shred buddy and best friend!
Get it Now Collapsible poles are a must when in the Backcountry. This 4-piece ski pole can extend and retract on the fly for long slogs up and down hills. I don't even need to take my gloves off to adjust the height!
Get it Now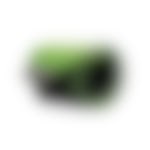 Nothing like earning your turns! These K2 Skins give my skis the perfect tread to ascend the steepest terrain. The Pre-Cut climbing skins go right on my K2 Remedy's so I can quickly grip and glide up the mountain to the untracked mountain pow.
Get it Now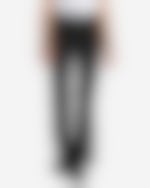 I used to be the baggy clothes, punk looking skier on the hill but now that I'm growing up (or so they say), I have found I prefer the slimmer stretch pant look. To be brutally honest, these pants make my skier booty look good and still allow plenty of movement for hardcore shredding. They are super lightweight and stretchy for optimal movement!
Get it Now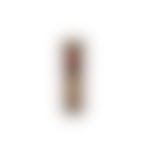 This is simply the most delicious lip balm out there. I'm constantly outside braving harsh weather conditions and my skin takes a toll. Thankfully this Stoked Good stick protects and moisturizes my skin. I take this stuff everywhere with me!
Get it Now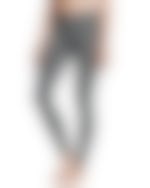 These movement leggings are the coolest thing since snow plows!! I don't think that's a saying but I am going to go with it. They hug your legs, tuck in your tummy and are super warm for winter activities. I wear them from the gym, to the ski hill, to the bar! They're also perfect travel companions for long flights.
Get it Now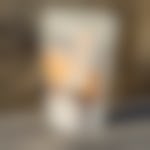 This stuff fuels my fire! I take a bag of this energy boosting mix everywhere with me. It's healthy and it gives back to a greater cause. I teamed up with them a few years ago because they were doing more than just selling snacks. A portion of the proceeds goes towards a nonprofit of the athlete's choice so you're not only eating a healthy snack but you're giving back!
Get it Now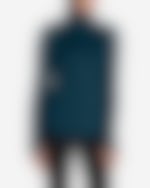 This is another member of my everyday quiver. The long fit is so nice to wear under my outerwear because it's easy to tuck into my ski pants. It also has these super functional finger covers that are really nice on cold mornings when I'm cleaning the snow off my car. You can also toss it in your gym bag and wear it over and over; the FreeDry moisture wicking and built-in odor control keeps it from getting smelly and it's super cute. Definitely killing like 5 birds with one stone with this piece.
Get it Now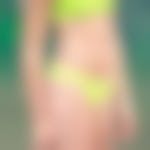 I don't go on a single trip without a bathing suit. Water is my element whether it's frozen or liquid and so naturally hot tubs are my jam. These Tofino bottoms are the cutest addition to my skier booty. The material is like butter; they hug your body and stay on in the waves!
Get it Now