Gear Kits
Must-Have Gear for Exploring PNW Waterfalls This Winter
Stay warm and dry while seeing some of the best of what the PNW has to offer.
This kit is what I use on nearly every winter adventure in the Pacific Northwest. This gear has taken me in conditions below zero and is great because of all of the layers. Layer down on warmer days, and bundle up when it gets colder! No one wants to go hiking if they are wet and cold.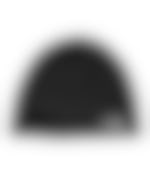 I had never found a beanie that kept my ears warm until I stumbled across one of these one day. The ears are fleece lined, while the top of your head is not. This is really nice because your head will not get sweaty, and at the same time you can keep your ears warm.
Get it Now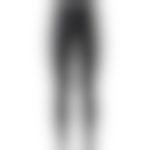 Baselayer is so important, but is often something so overlooked. I love this baselayer for the fact that it uses Columbia's Omni-Heat technology, which essentially reflects your body heat back at you to keep you warmer. These are great in the winter because while you are hiking, your legs will get warm, and the heat will be reflected right back at your
Get it Now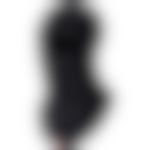 The balaclava has made so many early mornings less dreadful! Nothing is worse than getting out of a warm car into the cold and getting a cold nose. This balaclava will help keep you warm until you get hiking, at which point I generally take it off to avoid getting too hot.
Get it Now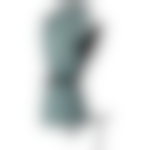 These gloves are everything you'd want from a big glove. Very warm, waterproof, and lightweight. I take these gloves on any cold weather adventure.
Get it Now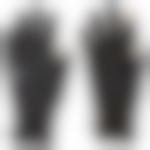 If you're like me, you love documenting every adventure on your Instagram and snapchat story, and these gloves are perfect for that. If you wear these under your bigger gloves, you can take the bigger ones off and use the stimulus to access your phone while still wearing these gloves to keep your hands warm! The Omni-Heat is also great in the cold when your hands are in a bigger glove. Knock out two birds with one stone and wear these as standalone gloves in the spring!
Get it Now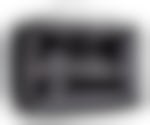 Hands down, this is the best way to store your camera and lenses. Best of all, the storage compartment is fully customizable to fit your camera and lenses, and it fits great inside of the Scrambler Backpack mentioned earlier.
Get it Now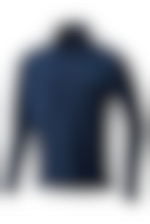 This works great by itself on spring days where it isn't quite cold enough for a jacket and not warm enough for a t-shirt. For winter waterfall exploring, this works amazing under a jacket to help really keep you warm. The zip is great because when you get hot, you can unzip and vent out without actually taking the fleece off.
Get it Now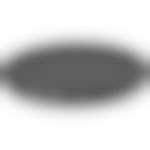 For all of you photographers out there, you know that a polarizer is essential for taking stunning photos of waterfalls. I love the Hoya filters and always carry one in my bag.
Get it Now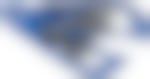 These snowshoes are great due to the increased traction they give you. If I am not wearing my MICROspikes, I have the snowshoes on! If you plan on trekking through a lot of fresh powder, the tails for the snowshoes are an investment worth getting!
Get it Now