What you didn't know about preparing for the PCT
Though preparing for the Pacific Crest Trail is important, there may be such thing as being over prepared...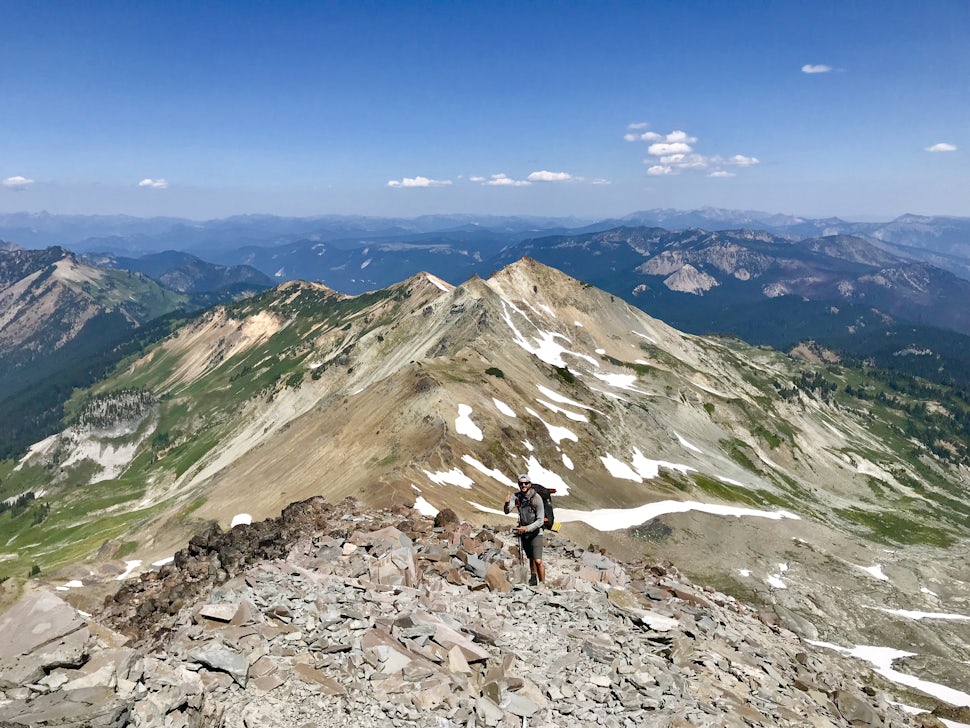 There were so many questions I had before starting my hike on the Pacific Crest Trail in April this year. I spent years thinking about it, between the gear I would eventually use and strategies to make sure I was successful. After the walk, there are a few tips I can give to those starting the hike based on my experience, though unfortunately it is mainly to prepare to hike and make decisions as you go...
Its about the ounces... and not about the ounces
Gear is so specific to individuals, both in terms of preference and body shape. A number thrown around a lot of online chats is trying to keep your pack base weight below 15lbs. That being said, it's important to make sure you have the right gear for the section you are in and that it suits you.
One thing I would stress is that it's easy to get gear while on the PCT (eg ordering online) and it's much easier/cheaper to buy (or get out of a hiker box) than to continually send things home or repurchase something that will be more appropriate. I sent a lot of things home during my thru hike, but I also bought (or found in a hiker box) a lot of new gear. Your needs and the weather will change, which means you will both remove and purchase gear as you make your way north or south.
This is especially true in terms of hiking through the Sierras. The snow conditions change significantly year on year, so purchasing an ice axe and microspikes and sending them to Kennedy Meadows one year may be perfect planning, but another year you may need them earlier (eg this year we used them on San Jacinto) or not at all.
It's important to research gear and plan for what you may need, which I enjoyed doing before my hike, but I recommend buying gear as you go or going for several shakedown hikes beforehand.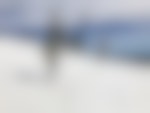 We were happy to have our microspikes both before the Sierras - for Fuller Ridge and Mt Baden Powell - and after flipping up to Northern California (pictured above, the section after the Sierra Buttes)
Pay attention to injuries, but know you'll probably be hurting
It's not necessarily normal for a human to be walking an average of 20 miles of day for 5-6 months, so you will probably end up with sore feet, legs, knees, and the list goes on. I had several injuries, especially in the first few months of the trail including shin splints, sore knees and plantar fasciitis. I took time to rest where we could, for instance zero days, and paid attention to my injuries (stretching and using tiger balm/massaging my feet every night). Often to cure most injuries other hikers said it was often suggested by doctors to take significant time off (weeks), which would mean you could lose your "trail legs" and time on trail.
It's important to learn to listen to your body - are the aches and pains true injuries that will end your hike/require time off or can you manage the pain? This should be left up to you to decide but it's important to know that some pain is normal, which is something you will learn over time.
Your food preferences will likely change so plan on resupplying accordingly
Before I left on my hike, there was a time I was planning on sending resupply boxes to every town I was going to visit. I soon realised this was unrealistic, not only because my plans could change, but most importantly because my taste and needs changed. By the end of the hike, some food I used to love, such as Almond Snickers, I couldn't stand the sight of. Not only that, but the amount of food you need will change - I was eating so much near the end of the hike I started to change to more dehydrated food so I could comfortably carry more calories.
My recommendation would be to:
1. Send a few resupply boxes (eg to Warner Springs if NOBO) initially
2. Where resupply boxes are necessary, for instance towns with limited or expensive food options, send them from on the road to yourself. This is a happy medium because it means you will still be able to tailor your food, but your time in town will not only have less errands but you will have your preferred food if limited/expensive options.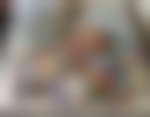 Our Washington resupply, including boxes sent to White Pass and Snoqualmie, which we bought and sent to ourselves from Portland.
If you have specific food requirements (eg vegan) you will likely need to send yourself more boxes to areas without options, so I would recommend planning where you will likely need boxes and send them from the trail more often.

It's a mental game, make sure to prepare yourself
It's important to do this before you head out - what motivates you? What is your goal for the hike (mentally, miles, or physical)? There will be times the trail feels more like a job, it's important to have this in your mind to keep you going.
It's also important to make sure you motivate yourself along the way. Whether this be with specific gear or food (which helped me) treat yourself well and it will help when and if you need motivation. Everyone is different, so again make sure to have a plan.
You will lose weight and will need to come up with ways to introduce more fat into your diet
We found this was especially true after the desert section, though my initial pair of shorts started falling down after a month (though they started off tight). At first, it just meant I was more hungry. By Oregon though (we had started to hike more miles/day at this point) I found that hiker hunger started to kick in and I didn't have enough excess energy to burn, so if I didn't eat regularly I would be completely depleted of energy.
Depending on your body type and how much excess fat you have on your body initially, it is worthwhile to consider how much fat you need to bring and introduce into your food from the first day. My favourite way of doing this was salted butter we brought in a Talenti jar (side note - these are the bees knees for storing food on trail). Other fats that were popular with hikers were oils (eg coconut, olive) and nut butter (especially peanut butter).
Another recommendation is to take advantage of your time in town. Though you should definitely be eating as many fresh foods as possible while they're available, eating high calorie foods will also help.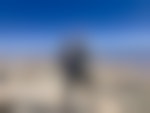 By the time we hiked Mt Whitney, we had lost a lot of weight (since we flipped from the Canadian border back to Kennedy Meadows), which meant we had to pay a lot of attention to our diet and pack out more food.
Every year has different weather that could change quickly
On lots of PCT discussions there are questions months/years in advance about potential snow in the Sierras. This year (2019), the large snow fall was across the west coast so that there were large sections of deep snow throughout. This meant flipping around the Sierras (if that's what you chose to do) made for a lot of logistical planning. Even through the desert section, hikers were slowing down to allow more time for snow to melt in the Sierras (which it could have).
The conditions and gear required may not be able to be determined or you could choose to wait to finalize plans during your hike, especially if you have a trail family you're planning with. I wouldn't worry to finalize this decision until you're on trail and closer to making the decision.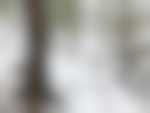 Snow hit us at Robin Bird Spring in the desert overnight, leaving a few inches on our tent at the end of May. It was a wet spring, which meant lots of water but also some different weather than we expected.
Most of all... Prepare to be unprepared
The best thing you can do to prepare for the PCT is to be prepared for anything to happen. As a planner, it was hard to let go of planning for every last part of our hike, but I'm so glad I didn't. Having some wiggle room and going with the flow was fun and meant we could make the hike into what we wanted as we walked.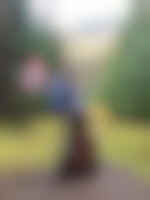 Celebrating the end of our hike at the Canadian border.
We want to acknowledge and thank the past, present, and future generations of all Native Nations and Indigenous Peoples whose ancestral lands we travel, explore, and play on. Always practice Leave No Trace ethics on your adventures and follow local regulations. Please explore responsibly!
Do you love the outdoors?
Yep, us too. That's why we send you the best local adventures, stories, and expert advice, right to your inbox.