A Complete Trail & Gear Guide To Off-Roading In Colorado
A complete guide to our favorite off-roading trails, essential gear list, and resources to get started on off-roading adventures!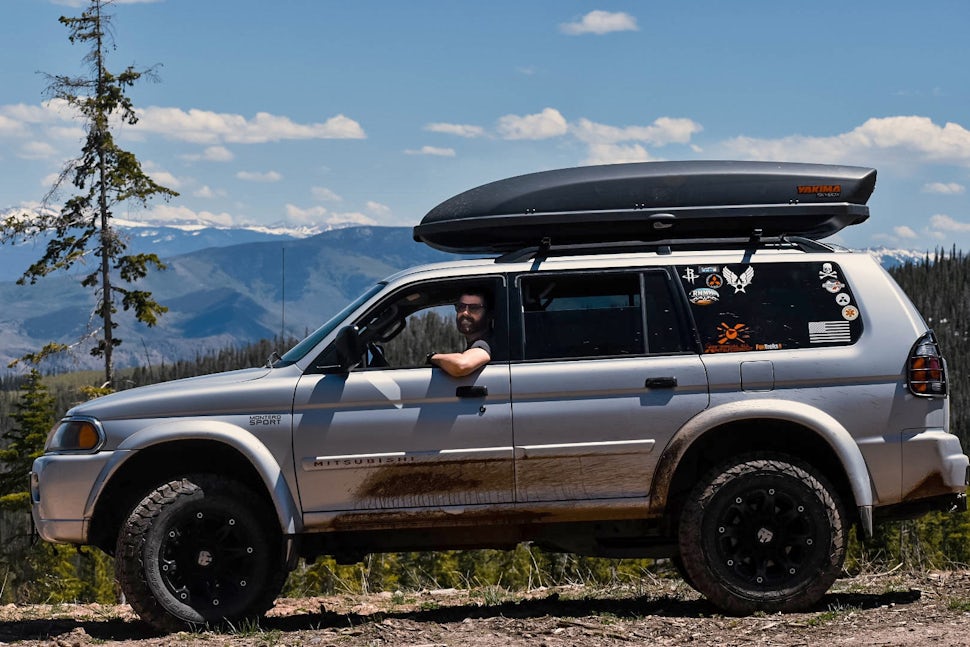 This past summer Jared & I spent our free time exploring remote off-roading trails throughout the Colorado backcountry. We've explored alpine lakes, countless mountain passes, and even a 14er. It has become a passion of ours and when we have days off together the first thought that crosses both our minds are "what trail should we go explore?"
I've put together a list of five of our most memorable trails from the summer, as well as a complete gear guide for those looking to get started on their own off-roading adventures! Recreating responsibly in the outdoors is always at the forefront of my mind and I have included resources for those that want to learn more, volunteer, or become involved in trail maintenance projects with the off-roading community.
Trail #1: Loch Lomond
This gorgeous Scottish named alpine lake is a popular spot for hikers, OHV, and off-roading users as the opportunities at the lake offer fishing, camping, bouldering, and even a waterfall to hike to. We had decided during the afternoon to head out for a camping trip but wanted something within an hour's drive from our home. We primarily had the 2.3-mile trail to ourselves, despite the occasional day hiker on their way back down from the lake. Once we reached the busy alpine lake, we snagged one of the remaining camping spots that overlooked the lake and surrounding mountains. Jared and I cracked a couple of beers, cooked dinner, and sat outside reading our books in our camp chairs while watching the sunset. Riley kept himself busy by playing in the stream behind us. It was just the refreshing little getaway that we were looking for!
Photos:
Trail #2: Pomeroy Lakes

When Jared asked me what I wanted to do for my birthday I said, "off-roading, camping, and fishing." We immediately opened our Funtreks Guide Book and started sorting through trails that led to an alpine lake. We spent my 32nd birthday off-roading up to Pomeroy Lakes, it started out as a moderate 'blue' trail but soon transitioned into a difficult high alpine 'red' trail. We navigated over difficult terrain speckled with large rocks and boulders. At difficult sections, I would hop out to spot for Jared and make sure his tire placement was secure.
In a particularly difficult uphill location with loose terrain, I hopped out to spot for Jared. The first attempt up the hill was unsuccessful, Jared carefully reversed and tried again with no luck. As he was reversing for the third attempt, the vehicle slipped off a large rock and our beloved 'Henrietta' smashed her backside into a tree, a sound that still rings in my ears today of a rear windshield shattering. My fun birthday trip just took a turn for the worse. As we began somberly picking up the hundreds of small shards of glass a group of OHV riders came over to make sure we were okay and offer their sympathy. Off-roading accidents are bound to happen at some point when adventuring.
Still determined, Jared hopped back in the vehicle and made it up the hill. So there we were without a rear windshield, camping up at 12,100ft, and it had started to rain. Luckily we had my hammock and a wool blanket in the vehicle to cover up the now gaping hole in the rear. We embraced the rain as much as we could, heading down to the lake to enjoy some fishing and beers while it sprinkled. It continued to rain the majority of the camping trip, and we ended up retreating to the tent after cooking dinner that night to play cribbage and to get a break from the rain. We ended up not catching a single fish and we lost a rear windshield but it sure was a memorable birthday trip.
Photos: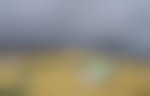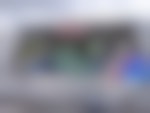 Trail #3: Mount Antero
An unforgettable adventure we did this summer was journey up the 14er, Mount Antero ranked as the 10th highest 14er in Colorado. The mountain is infamously known for having deposits of aquamarine crystals and was mined heavily throughout the 1950s. There are still people who spend their time sifting through rocks near the summit of the mountain searching for those coveted crystals.
We spent the day making our way up the trail, encountering multiple switchbacks and multiple other motorized users. When recreating on off-road trails there are fundamental rules to abide by that ensure the safety of yourself as well as others on the trails. We had to exercise those safety rules at every turn as the road up Mount Antero is quite narrow and doesn't provide many convenient spots to pull over for a passing on-comer. At each switchback, we would pause to scan the ridgeline ahead of us, constantly keeping an eye on vehicles and various OHV's making their way down the trail. In the off-roading community, uphill travelers always have the right of way. However, charging up the hill and expecting others to move for you isn't always the respectful or proper way to go about it. If a pullout or switchback is more accessible for you rather than the downhill user then by all means use it. Another cardinal rule in the off-roading community is that individuals and groups should signal to passing vehicles, letting others know how many are left in their party. The last person bringing up the rear in the party is responsible for holding up a closed fist to signal that there is no one else in their party behind them, and it safe to proceed forward. Both of these actions practiced by every motorized member is a safeguard against careless accidents that could occur while having fun in remote locations.
After a few hours, we made it to the end of the trail at 13,750ft just within reach of the 14,269ft summit. It was quite the trek! Just a few hairy moments but mostly filled with excitement as we both had never reached this elevation by off-roading before. We began our descent and made our way to what we thought was going to be a remote alpine lake…which turned out to be a small muddy pond. We set up camp and attempted to fish the small brook trout swimming through the muddy pond and streams. It was still a beautiful camping spot and we nearly had the entire area to ourselves.
Photos:
Trail #4: Hancock Pass
This high mountain pass is rich in mining history, as most off-roading trails are across Colorado. This particular pass was an old railroad grade used regularly in the 1880s, it once was the place of a small mining town named Hancock that hosted a population of 200 people not far from the pass summit. We spent the day working our way up the steep mountainous terrain and taking in all of the incredible views. After hitting the mountain pass summit we stopped to soak it all up and take a few pictures, however, we didn't stay too long as the winds were pretty unbearable at the 12,208ft summit. We began our descent down the backside of the mountain pass and consistently saw remnants of the booming mining town's past scattered throughout the landscape. We ended up finding a perfect camping site tucked into a valley right along a stream, which Riley absolutely loved.
Photos:
Trail #5: Webster Pass & Chihuahua Gulch
We were able to complete both of these on the same camping trip! We started with Webster Pass, which had been originally named Handcart Pass, but was changed in 1870 and named after the Webster brothers who were involved in the mining operations at the time. It is a relatively easier trail that reaches a 12,103ft pass but is known for a particularly narrow section that is just wide enough for one vehicle and there is no room for error when driving this section. After pulling off into the last switchback before ascending the narrow section, we sat to scan the trail ahead and make sure there were no other motorized users making their way down the trail. We successfully made it through with no issues and stopped to have a quick lunch at the top.
After we had completed Webster we headed to the nearby Chihuahua Gulch and journeyed to the higher hiking trailhead that can be accessed by 4x4 vehicles willing to make the venture. The hiking trailhead leads to Chihuahua Lake, a secluded alpine lake tucked into a mountainside. This off-road trail isn't for the faint of hearts, and at times I was nervous we wouldn't make it or that we were going to break something. However, there we were pulling into a campsite nestled into the trees right below the hiking trailhead. We threw up the hammock and settled into camp to soak up the last few hours of sunlight. In the morning, we hiked up to Chihuahua Lake, and to our pleasant surprise saw three White-Tailed Ptarmigan! They weren't too afraid of us and we sat and watched them for a while, it was such a treat to see.
Photos:
While those five adventures have been some of the highlights of our summer we have a long list of other trails that hold a special place in our hearts. I think I can speak for Jared that our favorite is Cumberland Pass. We have also enjoyed exploring Kingston Peak, Tincup Pass, Sheephorn Mountain, Rollins Pass, Schubarth Loop, the Rampart Range, and numerous other random backroads that we've discovered on our own throughout Colorado. We've been fortunate to see some incredible and remote landscapes, areas that tend to be a bit off the beaten path.
While off-roading is an incredibly fun and appealing way to see the Colorado backcountry having a vehicle that is equipped to handle the demanding terrain is of utmost importance. Obtaining and using the correct gear and equipment can only help to ensure your safety and the safety of others. There are some essential items that I would strongly recommend keeping in the vehicle, as well as bringing along on your off-road adventures.
I've compiled a list of recommended gear and equipment that we use on all of our off-road adventures!
Off-Roading Equipment & Hardware:
It is recommended that you reduce your tire pressure before heading out on difficult terrain, this way the tires have more space to spread out as if they are hugging the rocks. It helps to keeps the tires from slipping when in a particularly tricky spot.
Getting stuck is going to be inevitable. These tools are interchangeable and have come in handy more times than once on our trips!
3. Towing Strap
Again getting stuck is going to be inevitable. Making sure a tow strap is kept in the vehicle is going to be beneficial, if not for yourself, then for the guy who forgot his and needs help getting out of a tricky situation.
4. Kolpin Grips
We use these on our roof rack to hold the long Mag-Lok handle. Can also be used to hold any other tools or equipment on a roof rack.
Luckily we haven't had to use this to get ourselves out of a pickle quite yet. We came close, but the tree was too far away for the winch to reach. However, it does provide us with a peace of mind for a situation where we will be able to get ourselves free with the Winch's help.
Safety first.
7. Jerry Cans
If you're primarily doing short day adventures, no need to worry about Jerry Cans but if you plan on doing multi-day backcountry off-roading trips then I would recommend carrying at least 5 gallons of extra fuel.
These are helpful tools when stuck in snow, sand, or mud. The better quality recovery boards tend to have a higher price tag, but this isn't something to skimp on. They can be vital in getting you and your vehicle out of a dire situation. The cheap plastic ones tend to break on first use so make sure to do your research on quality brands that design quality products.
Off-roading Gear:
1. Gloves

Thick, durable gloves will come in handy when and if you are stuck. Whether it be scooping handfuls of dirt and rocks, dragging tree branches through the woods, or digging out the tires in the snow a pair of quality thick gloves will come in handy.

2. Medical Kit

Accidents may happen and it is better to be prepared rather than without needed supplies.

3. Tactical and Utility Knives - Benchmade and Morakniv

Jared & I both have our own Benchmade and Morakniv knives. We keep the Benchmade knife as our pocket knife for quick access and the Morakniv is kept in our Molle Panel for cooking or utility purposes.

4. Camping Gear

Every time we go off-roading we end up camping so we always have warm clothes, blankets, a tent, sleeping bags, a stove, and food with us. I would recommend, bringing warm clothes, a blanket, food, or snacks along if you're headed out for a day trip. I tend to error on the side of "I'd rather have it and not need to use it" mentally.

5. Solar Charger, Headlamp, Flashlight, Camp Lights

Having a solar charger power bank has come in handy more than once while I've been on camping trips. There have been some wonderful advancements in small compact solar panel chargers in recent years. A headlamp and flashlight I believe are essential items to leave in the vehicle at all times. I love the lightweight and solar panel camp lights from Mpowerd and must admit, I have at least five of them…

I like to carry at minimum 5 gallons of water on every camping trip. For day trips, that much water might not be necessary.

I tend to always keep a water filter in my vehicle as a backup. I want to ensure that at all times I have access to clean drinking water.

Jared and I discussed that we would love to carry a full-sized chainsaw with us while off-roading, but the logistics of carrying around a chainsaw in the vehicle, with extra fuel wasn't suitable for us so we opted for a smaller version. We've actually had a chance to use this pocket chainsaw! We were heading up Sheephorn Mountain early in the spring and there were downed trees across the road. We pulled out our pocket chainsaw and got to work to clear a path!

9. Paracord

I get mine from a local army surplus store but it can be found anywhere and is an essential piece of gear that I keep in my vehicle at all times.

10. Wool Blanket

Another essential piece of gear to keep in the vehicle at all times. It comes in handy on cold camping trips, or to cover up a smashed rear windshield…

11. Suunto Watch

I have been using a Suunto Watch for the past 2-3 years and have absolutely loved it. It provides an altimeter, barometer, GPS coordinates, distanced hiked/steps, temperature, date, sunrise/sunset times, and has a variety of navigation capabilities. I've been pretty impressed with the features and make sure to not leave the house without it when heading out on adventures.
Camping & Off-roading Extras:
It may seem like a long list of essentials and gear but each piece has played a part in creating memorable and safe off-roading adventures. Jared likes to tease me every time we pack for a camping trip, I bring at least four bags of gear compared to his one bag. As I mentioned above, I would rather be overprepared than underprepared. Could I trim down on some items? Absolutely. However, if an unfortunate situation does occur I want to make sure that we have everything we need to survive in the unfortunate case that we are stranded.
I've also included a handful of resources if you're looking to get started your own off-roading adventures and want to brush up on the fundamental rules for recreating on backcountry trails!
Trail Etiquette and Additional Resources:
In addition, this is the 4x4 guide book that Jared and I use to find trails: Funtreks Guidebooks. They have created guidebooks for Arizona, California, Moab, and Colorado.
Hope to see you on the trails!
We want to acknowledge and thank the past, present, and future generations of all Native Nations and Indigenous Peoples whose ancestral lands we travel, explore, and play on. Always practice Leave No Trace ethics on your adventures and follow local regulations. Please explore responsibly!
Do you love the outdoors?
Yep, us too. That's why we send you the best local adventures, stories, and expert advice, right to your inbox.